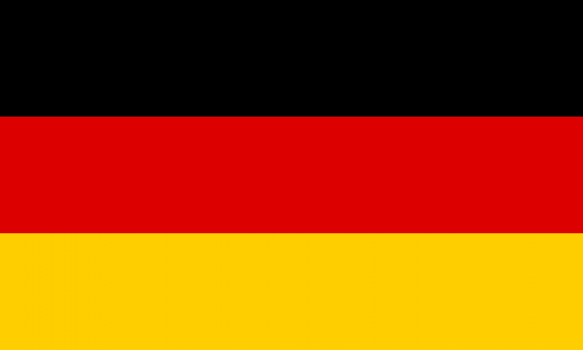 What are the best animation schools in Germany?
Animation School Options in Germany

| School | City |
| --- | --- |
| Filmakademie Baden-Wuerttemberg | Ludwisburg, Baden-Württemberg |
| The Film University Babelsberg Konrad Wolf | Potsdam |
| BTK – College of Design | Berlin, Hamburg |
| Hochschule Darmstadt University of Applied Sciences | Darmstadt |
| Games Academy | Berlin |
| Games Academy | 9 Campuses |
Germany is home to a place that has been called the capital of cool, the hottest city on earth, one of contemporary art's most influential cities, and even Europe's digital art capital. The place is Berlin and the accolades are well deserved. For starters, the spirited city of more than 3.5 million is home to must-see museums such as KW Institute for Contemporary Art, Gemaldegalerie, and the interactive DDR Museum.
These are just three of the city's 180-plus museums that attract an impressive 17 million visitors annually, Berlin is also home to top art galleries such as Contemporary Fine Arts and Konig Galerie, as well as major art schools such as Universitat der Kunste Berlin (UdK), Kunstgut - Academy of Fine Arts Berlin, and BTK – College of Design. 
Besides this, Berlin is an entertainment capital that offers access to more than 150 theaters that attract 3.5 million theatergoers each year and nearly 300 cinemas (the largest number in Germany) that attract 9.3 million moviegoers annually. The city hosts dozens of film festivals each year, including Berlin International Film Festival, and so many major fashion shows you'll lose count. And even with all the cool things to do and exciting places to go the buck doesn't stop in Berlin. 
Hamburg, Munich, and Cologne also have populations well over one million, so they have their fair share of art and culture, entertainment, and nightlife as well. Aspiring artists of all kinds will find that Germany's major cities (and even some smaller cities) have a lot to offer, including top art, design, and animation programs, as well as art and animation film festivals, contests such as the Hamburg Animation Award, and much more. But let's start with Germany's best animation school options and the cities they call home. Here you go. 

Filmakademie Baden-Wuerttemberg, The Institute of Animation, Visual Effects and Digital Postproduction, Ludwisburg, Baden-Württemberg, Germany 
A 2016 Variety headline read "Germany's Filmakademie Graduates Fill Top Animation, VFX Posts." And it's true. The school has been around since 1991, and it has already produced alumni such as Oscar-winning VFX supervisor Volker Engel, who won an Oscar for "Independence Day," European Film Award-winning cinematographer Franz Lustig ("How I Live Now"), Anne Zohra Berrached, whose acclaimed drama "24 Weeks" screened in competition at the 2016 Berlin Film Festival, and Tanja Krampfert, technical director in Pixar Animation Studios' character department. 
The key to the school's success is diversity and a "learn by doing" philosophy. Per Variety, "the Filmakademie encourages its students to work and create together" and the school's track record is impressive: students here "produce about 250 films a year." The school's Institute of Animation, Visual Effects and Digital Postproduction, founded in 2002, highlights "an infrastructure of pioneering technology," fully equipped personal work stations for each student, and special solutions for projects at students' disposal. 
Editing suites, a production design workshop, audio-post production are also highlighted as well as an annual FMX Conference on Animation, Effect, Games and Transmedia. The Conference was established by the Institute in 1994. According to the school, the event is "Europe's most influential conference on the creation, production and distribution of digital entertainment, and brings major players from the industries to Stuttgart every spring." 
In 2016, Filmakademie had around 500 students, 300 instructors, and guest lecturers and professionals that host workshops. According to Variety and other sources, the school is tuition-free and it has international partnerships and exchange programs with UCLA, France's La Fémis, the National Film and Television School in London, and schools in Canada, Argentina, Czech Republic, Poland, and Israel. The Animation Program at the Institute leads to a Diploma. 

The Film University Babelsberg Konrad Wolf, Potsdam, Germany 
Film University Babelsberg Konrad Wolf ranks among Germany's largest and most modern film schools. In 2014, the school, which has a population of around 600 students, became the first German film school to achieve university status. The school has 37 full-time professors, 11 honorary professors, 35 research associates, and some 65 visiting lecturers, as well as "close ties and collaborations" with film and television academies in Germany and more than 50 countries around the world. The programs at The Film University are interdisciplinary, focusing on "craftsmanship and teamwork," as well as continuing education and events that "allow for the discussion of cultural, social, and political issues." 
Programs for aspiring animators include a BFA in Animation and an MFA in Animation Direction. The BFA program focuses on "the artistic, practical, and technological basics of all classic, experimental, and digital 2D and 3D animation techniques." Students in the program will work their way through all steps of the animation process "from the development of the first idea, the story, and the visual style to the creation of a storyboard, character design, and artistic / technical implementation as well as sound recording and film playout." The program ends with a Bachelor's project that allows students to produce an animated auteur film. The BFA in Animation takes eight semesters to complete (240 credits). 
The MFA highlights one-on-one instruction to "promote individual artistic development." Students in the program will acquire skills such as animation, storyboarding, concept design, background art, character design, modeling, rigging, texturing, shading / lighting, compositing, and art direction. At the end of the program, students will create an independent production of an animated "auteur film" or they will complete "a complex animation project (e.g., artistic research, expanded animation, hybrid formats, or sequential art)." Students may complete the program in four semesters (120 credits). 
Students in both programs have full access to analogue and digital animation studios, 2D and 3D computer animation labs, a render farm, video and audio editing workstations, compositing suites, a motion capture system and student work rooms. 

BTK – College of Design, Berlin & Hamburg, Germany 
BTK – College of Design was the first university in Germany to offer a basic degree in Motion Design. The school says that it is also part of the world's largest educational network, Laureate International Universities, and a large network of partners spread across all continents. Programs for aspiring animators include a BA in Film + Motion Design. 
The program covers 2D and 3D animation, storytelling, film editing, visual effects, compositing, image design, camera and light control, creative coding, sound design, color correction and more. Students in the program will develop "films and music videos, trailers, title designs, animated logos and typography as dynamic corporate design elements as well as new motion picture formats for web, tablet PCs, and media architectures. The BA in Film + Motion Design prepares students for careers in film, animation, design, scenography, and media art. Graduates will leave the program with work experience in the form of an internship and a portfolio that includes projects with partners from business, culture, and research. 
BTK offers another program that might interest animators looking to work with mobile apps, information visualization, graphics, and in other related areas. The BA in Digital & Interaction Design covers digital animations and film, 2D and 3D visualizations, interactive products and services, web applications, mobile apps, and software development. A BA in Illustration is also available. 

Hochschule Darmstadt University of Applied Sciences, Darmstadt, Germany 
Hochschule Darmstadt University of Applied Sciences is considered one of the largest and most "distinguished" universities of applied sciences in Germany. Known as "h_da," the school is home to around 15,000 students and graduates are among the favorite picks of German companies. Prospective students can expect a variety of available programs from art and design to business to engineering and computer science. Options for aspiring animators include a BA in Animation and Game. 
The BA Program covers character design and storytelling, 2D and 3D animation, game development and programming. During the seven-semester program, students will work "in a hands-on, interdisciplinary way to acquire the wide range of technical, conceptual and design skills needed for the development and production of animated films, series and games." Taught mainly in English, the program offers three areas of specialization including Conceptual Design (game design and visual arts/effects), Technical Direction/Programming for Animation and Games, and Production and Project Management. 
The BA in Animation and Game at the University of Applied Sciences prepares students for graduate study or for careers as animation artists, animation/game producers, art directors, technical artists, game designers, or game programmers. The program takes seven semesters to complete full-time and it is taught in English. 

Games Academy, Berlin, Germany 
The Games Academy in Berlin is the oldest games school in Europe. The school has four specialized training programs including Game Design, Game Programming, Digital Art, and Game Production. The Digital Art program is the best option for aspiring animators. The program covers classical "visual arts" (drawing, modeling) as well as computer visualization (3D modeling, texturing, and animation). Digital Art students have the option to combine the program with Game Design, which will lead to two degrees: Digital Artist (GA Certificate) and Game Designer (GA Certificate). 
The programs at Games Academy take two years to complete (four semesters) and students can complete the programs at the Berlin or Frankfurt campuses. The GA Certificate in Digital Art is a "Recognized Digital Artist" degree and the GA Certificate in Game Design means the graduate will be recognized as a "State-approved Game Designer." 

C Germany 
SAE Institute has 54 campuses in 26 countries, making it the world's largest, industry-focused creative media educator. The institute offers programs in the areas of animation, audio, film, games development, music business, and the web. SAE Institute Germany has nine campuses including Berlin, Hamburg, Munich, Cologne, Leipzig, Stuttgart, Hannover, Frankfurt, and Bochum. Available animation programs include a BA/BSc (Hons) in Game Art Animation, a BA/BSc (Hons) in Visual Effects Animation, a Game Art & 3D Animation Diploma, a Visual FX & 3D Diploma, and a Professional Media MA. All nine locations offer animation programs. 
For information about studying abroad, see The Benefits of Animation Study Abroad Programs. To locate animation programs in your area and overseas, begin your search here.   
Sources 
"BERLIN (Berlin in State and City of Berlin)." CityPopulation.de. Thomas Brinkhoff, 2015. Web. 09 June 2017. 
"Berlin Culture and Recreation." Berlin Business Location Center. Business Location Center, 2017. Web. 09 June 2017. 
"DAAD Germany." DAAD. Deutscher Akademischer Austauschdienst, German Academic Exchange Service, 2017. Web. 09 June 2017. 
Meza, Ed. "Germany's Filmakademie Graduates Fill Top Animation, VFX Posts." Variety. Variety Media LLC, 06 July 2016. Web. 12 June 2017. 
"Museums + Art Berlin." VisitBerlin.de. Berlin Tourismus & Kongress GmbH, 2017. Web. 09 June 2017.