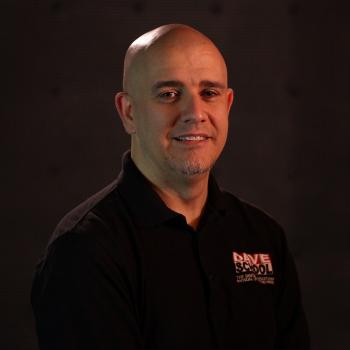 Readers of ACR are no strangers to the merits of The Dave School- aka The Digital Animation and Visual Effects School. The school is known for getting graduates up and running in as little as 12 months with its diploma programs, but it also boasts several 30-month Bachelor degrees which offer compelling curriculums for those interested in hitting the ground running.
Situated on the backlot of Universal Studios in Orlando, The DAVE is not your average higher ed establishment to learn the ropes of a career in computer animation and VFX. And Angel Gonzalez isn't your average instructor. Like his colleagues at The DAVE, Gonzalez brings years of industry experience to his role as mentor and teacher. He honed his skills as a senior animator working on AAA game titles for blockbuster franchises. But it's his passion for his craft that persuaded him to teach the next gen of 3D artists.
We recently caught up with Gonzalez for our latest Spotlight Q&A and picked his brain on a multitude of questions that readers are curious about. We don't think you'll be disappointed with his insight and in-depth responses. Enjoy!
ACR:  Angel, you are the product of a DAVE School education yourself. If ever that was an endorsement! What was your impetus for coming back to the school to teach and lead its programs, and how has The DAVE changed in the years since you were a student?
Angel Gonzalez:  Great question! I graduated from the DAVE School in 2003 when the school was relatively small and nestled on the backlot of Universal Studios. Every instructor was someone who had real world experience doing the work I wanted to do. That aspect of the program has not changed since I was a student here.
I always knew I wanted to come back to teach and give back and share my experiences with future artists. I was fortunate enough to return and start the Video Game On Ground Program. We built off the same structure that has made the Visual Effects program so successful - all of our instructors have real world experience with shipped titles on their resumes. The only real change has been in the technology and tools we use. The fundamental teaching style and studio experience has always been a mainstay for our programs; we focus on teaching students how to be professional production artists. That not only includes the tools and software, but also the soft skills needed to work in a team / studio environment.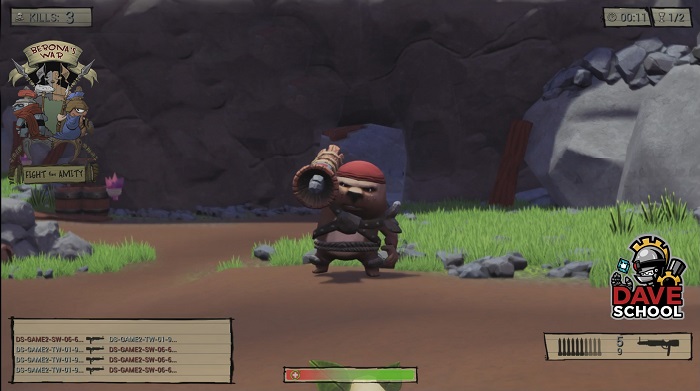 ACR:  You currently teach upperclassmen in the 10-week Portfolio Production course. Can you tell us a little about this required course and what makes it an integral piece of the puzzle for your students' education?
AG:  The final production course at The DAVE School is the keystone to the programs. This is where students put all of their technical and software training and apply it to a real world production simulation. The words "real world" and "group project" are used by many schools out there but we feel strongly that we are one of the very few schools that put students in a real studio simulation. We are often told how our graduates stand out from other graduates as being ready to work and are very prepared for the stress and pressure of working in a real studio environment.
ACR: How do you recreate that studio pipeline experience for students?
AG:  A lot of schools have this definition of a group project where a team of students works together from concept to completion on a project the students created from scratch, but this is not a " real studio experience". It would be equal to me hiring a team of graduates, with no real experience, giving them my entire budget and telling them to concept, develop, and produce an entire project on day one of them being hired. Unfortunately, most graduates from other schools are disappointed once they land their first job and find out they are not making their own game or short film.
The real working world has us creating assets for awesome projects that are already in production by someone else. While you may not design your own project from start to finish, you may get to work with some really cool franchises or characters on a project just waiting for you.  Our most recent gaming class reimagined the Call of Duty: Black Ops Nuketown trailer as a battle between gummy bear soldiers in a candy version of the classic map. The possibilities are endless with how creative we can be to make this project both a valuable work simulation and a fun opportunity for students.
In a real studio, there are people already in place and you are hired to come in and create using the skills you were trained to do. There are already professionally created concepts and designs, and your job is to interpret those designs and meet the needs of the Creative Director or Art Lead. You learn how to work in a team that has an established hierarchy structure. At The DAVE School, we teach the technical and artistic stuff to put on demo reels, but we also mix in creative problem solving under pressure, team building, and professionalism on the job. This is what our employers are really looking for during the final hiring process. As we say at the school, "the demo reel gets you noticed but the interview gets you the job."
ACR: I want to ask you about augmented and virtual reality. Do you or your students have the opportunity to work with either?
AG:  Yes. I had the pleasure of working on several VR projects at the school. Not too long ago we had a graduating class create a VR tour of the school using Oculus. We tell the students that working in VR/AR is really no different than any other platform. You will still need the fundamentals in asset creation and the ability to creatively solve problems. Everything else is just specific to the device. We teach students how to focus on getting the best performance from the device while striving to push quality.
As with any new device that uses real time rendering, both the public and game developers always strive for realism. That will continue to be the holy grail in real time. We are very close with Unreal and Unity both putting out great rendering engines. Now with VR and AR the frame rates are higher so the quality has to suffer a bit. Students at The DAVE School take advantage of having the ability to gain access to these devices as often as they can. Their generation and the next are the ones that will one day be using these in their daily lives. Right now, we prepare them for yet another job opportunity by showing them how to develop for these new devices.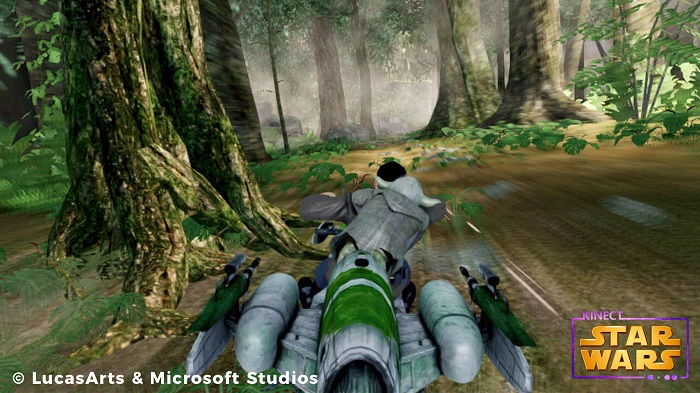 ACR:  Turning to your students, is there a diversity in terms of their prior experience or skillsets?
AG:  Yes, absolutely. The DAVE School prides itself by telling incoming future students that you do not need to have super artistic skills or experience before starting the school. You need two special ingredients: passion and determination. This is not to be mistaken with passion for watching movies or playing games. Working on these projects is very hard and requires a certain type of person to really be able to sit down and solve issues and be creative on a daily basis in a high pressure environment.
A couple of good examples would be two students who I'll call 'Bill' and 'Ted'. Bill came to us after graduating from another school so he could gain the practical experience his previous school did not provide. Ted, on the other hand, could barely draw and had just enough computer experience to send emails or play games. Bill might have had more experience in the software, but he also learned some bad habits that needed to be re-learned. Ted, with no experience, was able to pick up that part of the training rather quickly since he did not need to break any habits along the way but it took him longer to complete tasks.
Both Bill and Ted had something in common here at The DAVE School: passion and a determination for excellence. They both knew they could not imagine doing anything else but working in the video game or film industries. These two students graduated and are working in the industries they chose to be in. They both found success because they knew deep down that this was what they wanted to do.
ACR:  Fantastic examples. The DAVE School's on-campus students are quite lucky to have access to all that the Orlando area has to offer them, too. How do they leverage the location to their advantage in and out of the classroom?
AG: Being located on the backlot of Universal Studios gives us a great advantage of being in and around a real working soundstage and amusement park every day. Students can access the park with their annual pass to use it as inspiration for projects. In fact, one of our rigging assignments has the students go into the park to experience the ride before they rig it. We also have productions from Universal going on almost every month. We have had live productions in the sound stages and that provides an atmosphere of constant inspiration.
Orlando is a great city and I believe it's growing rapidly from just being a tourist attraction city. The tech community here is outstanding. There is so much a student can do in Orlando related to VFX or gaming communities to take a break from school. We have Orlando IX, Indienomicon, Global Game Jam, Intergalactic Space Jam, IAAPA's, (International Association of Amusement Parks and Attractions), annual conference, IITSEC's, (Interservice/Industry Training, Simulation and Education Conference) annual simulation conference, Florida Film Festival, Central Florida Film Festival, and Women in Film, just to name a few.
Last but definitely not least, some of our very own VFX instructors are starting a Visual Effects Society Chapter here as well! As you can see, there are plenty of opportunities here in Orlando for students to be a part of the local film and tech communities to help them enhance their learning experience at the school. We have even had the pleasure of hosting some of these events at our school.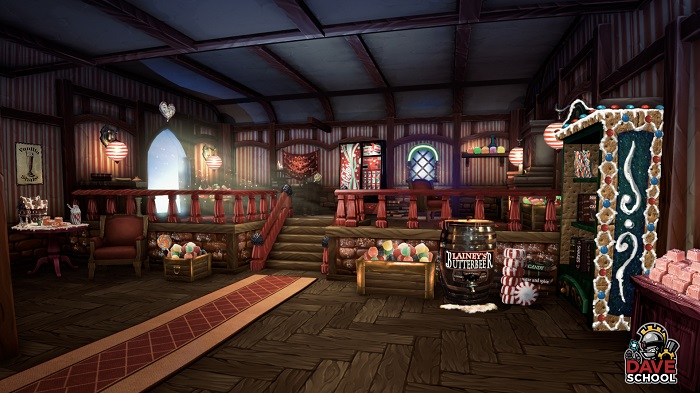 ACR: I want to ask you about your own enviable work which includes animating for huge video game titles that brought to people's consoles beloved franchises like The Walking Dead, Kinect Star Wars, Ghostbusters, and Aeon Flux. What's it like working with existing storylines and characters that are so well known?
AG:  I have had the pleasure of working on some famous intellectual properties in my career. I was a fan of all of them so that made it even a greater experience. I believe that working on a known IP brings on many more challenges than an original idea. There are already worlds and characters that fans have grown to either love or hate. There are guidelines you are given that you must respect, but there is also room for creativity. Most developers who have never had the pleasure of working on an existing IP might not know that detail, but the added creativity is what makes working with these IPs worth it in my opinion.
One cool trivia about the Kinect Star Wars title I worked on was that our company designed characters that became official canon in the Star Wars Universe! During the Walking Dead game, we played every episode of the show, every day, on two projectors for the team. We did this because there were some team members who had not seen the show yet. It was very important for us to have everyone know the existing story and characters as we developed the project. This is an important step in any project. Do your research! We had several conversations on just who Daryl was as a character in the show. Everything from his relationship with his brother, to his upbringing. All of these details needed to be answered before we could start writing a story for the game.
In the end, I was able to work with a very talented group of producers, designers, artist and programmers and each of us added something to the already existing IPs. Most if not all of our  ideas were accepted because we became fans or were already fans from the start. We respected the rules but knew that if we wanted to bend them we needed to understand the story or characters beforehand.
ACR:  In your experience, what makes for a great professional experience when you're working on any given project, Angel?
AG:  Solving problems under pressure and shipping a product… seriously! This is the fundamental thing you will be doing on any project. This one statement will create the bonds of friendship. It will force you to communicate effectively. It requires you to rely on the person next to you to do their job so you can do yours effectively. All of this is really what drives this industry in my opinion. When a project is started, whether it be an original idea or sequel, there is no manual on "how to make…" something. That manual is created during production. You are making it as you go. It will be done when you are finished and the project has shipped.
Imagine trying to build a house from a sketch on a paper napkin. You could start trying to make it but you may find that you are missing some pretty important details for it to be something you can live in. It requires a blueprint. A blueprint with specifications on what the house needs for being up to code. Well, a film or video game is not created this way. A creative project is an idea. A vision. Usually this vision is from someone else; then that person needs to tell another person what they see in their mind. The idea starts to take shape and along the way there are many iterations. This process continues until you either end up with a shipped movie or video game.
In my opinion, this process is what drives most of us in this industry. It can make you feel great one moment and then punch you in the face the next. It can make you happy or drive you crazy. This rollercoaster ride is what drives anyone into this world of production. After you get off the ride you then look to see the reactions of fans, filmgoers, or players. Their reaction will either make you happy or drive you crazy but guess what - you are back in line getting on that roller coaster ride again. I know that one day our graduates will get to ride that rollercoaster and enjoy it as much as their instructors have and still do.

ACR:  Speaking of, imagine the day when you look back on your career in education. What do you want to be able to say about it?
AG:  Being back at The DAVE School is something I always saw myself doing even when I was a student here. I saw what my instructors were doing by passing on their knowledge to me so I can play my part in moving the industry forward. I think teaching is a fundamental part of our human existence. Not getting too philosophical, but I believe that being in the role of an instructor is an important role in life. We have been passing along knowledge to each other for many generations now. Parents to kids, mentors to apprentices, and teachers to students. This knowledge is passed onto younger generations so they can start innovating. As we get older, our drive for risks diminishes. This is why we need to pass on the knowledge we have now to a younger generation. They are at the age of taking the risks and pushing the knowledge even further.
Check out more interviews at Animation Career Review's Interview Series.