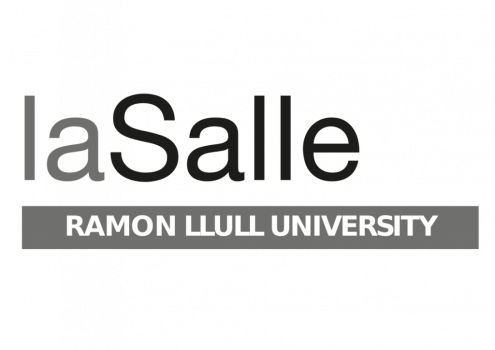 Felix Balbas Directs LaSalle Ramon Llull University's Animation & VFX Program
Tucked into the heart of Spain's beloved coastal city of Barcelona sits a university whose roots go back centuries. LaSalle Ramon Llull University prides itself on its strong international connections and adaptive programs that couple traditional standards with cutting edge curriculums. LaSalle's 4-year Animation & VFX degree is no exception. Just 4 years old, the program was the first in Catalonia to offer an undergraduate degree in the field. Focusing on a practice-based curriculum to set graduates up for industry success, a big draw for international students is the ability to study in either Spanish/Catalan or English.
Directing LaSalle's Animation & VFX program is Professor Felix Balbas, who is no stranger to the grit and determination it takes to make it in the VFX/animation industry. Having worked for some of the world's biggest studios on blockbuster films, he eventually founded his own VFX house and began teaching in the program. He knows the ins and outs of both the technical and business sides of the field- a topic of frequent discussion in the classroom. His students gain a working technical knowledge of the industry pipeline while also developing their creative talents and taking ample courses on art fundamentals. We recently caught up with Balbas via email for our latest Q&A. Enjoy!
ACR:  Felix, thanks for participating in our latest Q&A. To start, what was the genesis of LaSalle's 4-year Animation & VFX program, Felix? 
Felix Balbas: The main reason was the need for talent in our field. Nowadays, Animation, VFX and 3D production in general is at a peak. There is more demand than ever in this field. It's also known that we're at a point where there is enough experience and knowledge to be able to shape future talent in the most efficient way. Our program is focused not only on the technical preparation, but also- and especially- on the creative process in order to prepare a new generation of artists that can propose new content- independently from its technicalities.
Based on our methodology of learning by challenge, our students can learn in a multidisciplinary way shared with other students from other degrees like Digital Arts or Architecture, for example. This can be a very rewarding experience because it forces them to think outside the box and brings them a great opportunity to learn from other disciplines as well.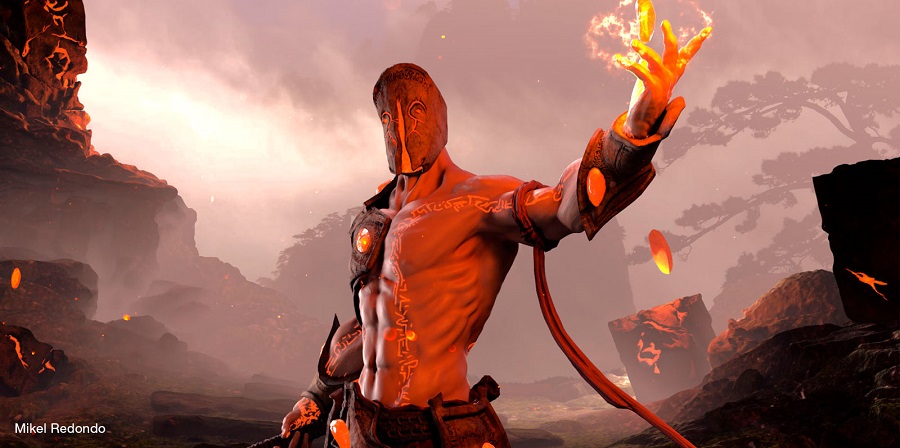 ACR:  Given your own background working for both large studios and your own company, are there elements of the program that you believe are especially important and perhaps missing elsewhere?
FB: I have been lucky enough to experience really big productions in highly organized and well known companies such as Weta Digital, ILM, Framestore, MPC and Double Negative, as well as starting my own company Minimo VFX in Barcelona. It's clear to me that this is an industry and as such, the only way to keep the quality and productivity standards is with a perfect organization and team effort.
In fact, the team work is what we try to promote and imprint among our students from day one; we want our students to be able to produce quality content, finding their place in a group, in order to find and develop their own "special talent". This is done within a team environment while they apply the notions they learn in class.
ACR:  On that topic, what kinds of work or projects do students complete that simulate the production pipeline?
FB: This aspect is covered in two different ways. First, there is 'working practice' when our students have a mandatory period of internships for high-end companies. In addition, during the second part of the degree (3rd year), they practice shooting and on-set supervision. During the final fourth year, they work in 10-15 people teams to create pitching material of an idea selected among the projects they have been working on during their entire degree program, that becomes organized and is run as a proper company.
In addition, we have developed an onsite studio on our campus that is equipped with the best tools for the students (including a render farm with 2k execution threads). Thus, they get used to working in a professional environment from day one, and integrating the pipeline used in large cinematic productions and studios. We make sure that when the students get their degree they have all the knowledge required to succeed the industry. 
ACR:  Speaking of industry hardware/software, what do your students use? 
FB:  The hardware is designed to adapt to each year's necessity. For example, during the student's first year the hardware is fairly basic: Windows workstations and regular monitors, as they are still learning the interface and basic procedures of each software. As the course progresses, the students have more evolved laboratories with more powerful workstations that include Linux operating systems- the high-end industry standard- as well as colour calibrated monitors, to process high fidelity imagery. The project laboratories are creative spaces, with bigger spaces and desks, fewer workstations and cintiq wacom tablets for storyboarding and concept art.  
ACR:  As an educator and Founder and CEO of your own VFX house, how do you stay ahead of industry changes and ensure your students can do the same? 
FB:  As partly mentioned before, we're well aware of the industry evolution. The 2 main aspects that we focus and reflect in our programme are the inclusion of the real time procedures (Unreal, Unity, Motion Capture) and the content creation. This is a pivotal aspect, as knowing that the technical revolution is progressing rapidly, we feel like the future CG artists will need to be not only technically savvy, but also and especially propositive, creative and able to promote and produce their own content and ideas.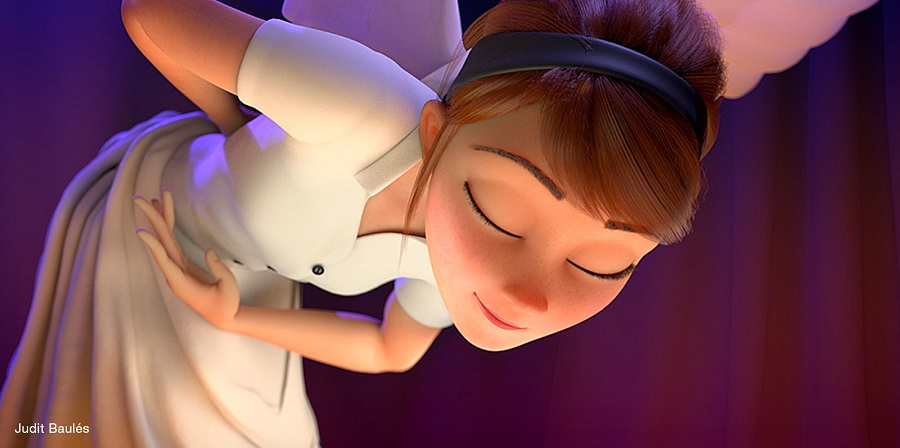 ACR:  Are 'soft skills' an area of focus at LaSalle to prepare students for the business end of a career in the industry?
FB:  Yes, this is also part of a complete future artist preparation at LaSalle. In addition to knowing what and how to produce it, students also need to understand the market as well as where and how to promote and produce content or how to protect an idea and take the highest advantage from it all. For that, we have lessons and workshops of IP, production, management and marketing. 
Again, we want our students to be prepared in all aspects of the digital content world. We also add a hands-on and more practical aspect by organising visits to fairs (such as Annecy Animation Festival, b'Ars International ANimation & VFX fair, etc) and companies, especially in London, visiting ILM, MPC, Framestore, Passion Pictures, Jellyfish, Dneg, etc. This way they have a direct contact with the industry and have their names in their databases for future job opportunities.  
ACR:  Let's talk Barcelona for a moment, where your students study. In your judgement as an educator, studio owner and artist, what makes the city and greater Catalonia area particularly well suited for today's industry, artists, and students?
FB:  Spain in general, and Catalonia in particular, are definitely the fastest growing areas in Europe in the field of Animation, Games and VFX production. A solid talent base, its excellent lifestyle as well as the economical convenience all make Barcelona a future hub worth investing money and resources in. It's always important to confront with the countries where this business finds its roots (USA, UK, France), but knowing that technology and connectivity are of help, the future of cities like Barcelona are looking brighter and brighter.
We can't ignore the fact that the sector is booming and a lot of companies in Barcelona and Madrid have trouble finding proper professionals for their projects. And I think this can be a great opportunity for our students. A lot of US film companies hire services from Spanish companies for their movies and VOD companies like Netflix, Amazon Prime or HBO are investing in our country because of the quality and the lowest prices, compared with London and the States.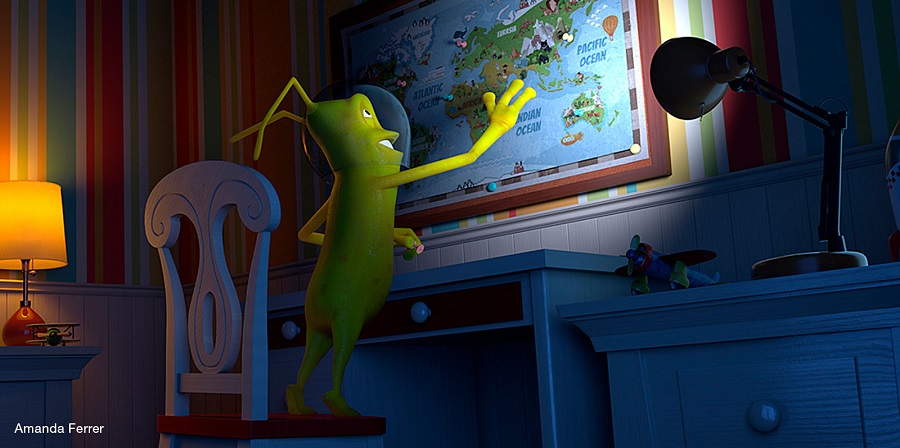 ACR:  Lastly Felix, what is your greatest hope for LaSalle's Animation & VFX program in terms of its contribution to the industry and tomorrow's artists?
FB:  Our hope is to allow for a new generation of artists to be free to choose their field, be good team players, be creative, be independent and ultimately able to create their own future.
Check out more interviews at Animation Career Review's Interview Series.