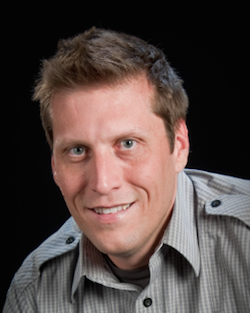 This season, we've been taking a closer look at Full Sail University's offerings in our Interview Series. Readers will recall our interview with program director Pete Bandstra that kicked it off last month. Today, we turn a spotlight on Full Sail's Game Art bachelor's degree program spearheaded by Chad Kendall. Prospective students of both game art and animation will want to read this one closely.
With its studio-grade campus, proximity to the Orlando industry hub, and compelling list of working alumni, Florida's sunshine isn't the only reason students of the 3D arts eye Full Sail. The university uniquely offers brisk 20-month bachelor's degrees to those who have what it takes to succeed, and the Game Art bachelor-granting program is no different.
Month-long courses allows for a highly adaptive and flexible approach to curriculum adjustments while 24/7 access to campus means that students get a feel for how studios operate. We catch up with Kendall to learn more about the origins and evolution of the Game Art program and how it fits the bill for those anxious to kickstart their careers. Enjoy!
ACR:  Chad, you come from a fine arts background. When and why did you turn your attention to the 3D and game arts?
Chad Kendall:  In college, I (studied Fine Arts) and had little interest in 3D other than 3D games which were starting to emerge in home consoles.  My brother was a programmer working in simulation and he built his own virtual reality "games" as a hobby. It took a lot of convincing, but he eventually got me to try out 3D software and I began to create with it. I found it more interesting and creatively fulfilling than I thought I would.  
ACR: Your brother was also your introduction to Full Sail University, wasn't he?
CK:  Yes. My brother worked for Full Sail University back then and I came in to help create demos for SIGGRAPH 1998. I guess I made an impression because when a Lab Specialist position opened up I was brought on to work in the VR course which was then part of the Digital Media Associates Program.  
ACR:  From that beginning, what was the genesis of the Game Art program at Full Sail and how did you eventually find yourself directing the program?
CK:  About a year after I started at Full Sail, Computer Animation began its own Associates Program. The 'Game Characters and Scene Design' course had an opening for Course Director and I was offered the position. I also taught the first 3D intro course. When the Computer Animation program became a bachelor-granting degree, two new game courses were added and I took those over.
We recognized that it would be great to have a Game Art specific degree that split off midway from Computer Animation. Many years later this became reality, and I took on my current position to oversee the Game Art Bachelor's Degree program.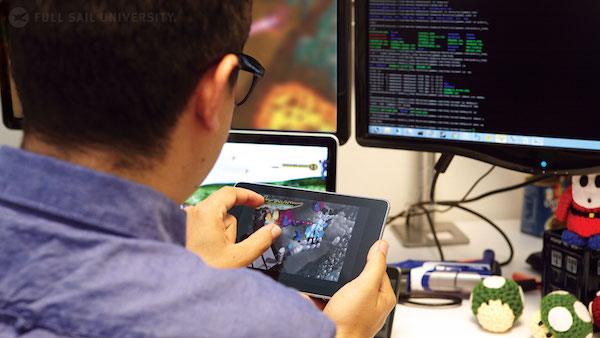 ACR:  How do you strike a balance between teaching the fundamentals of the craft with the technological tools of the trade?
CK:  At Full Sail, no course is an island. We have designed the courses to work together to achieve our goals. When students take a traditional art course, activities are designed to work with 3D courses in the semester and beyond. When (they're in) a 3D course, art is the focus.
It's true that we have many technological tools but these tools are utilized in making art. Sometimes the mediums are different but at the core they are the same.  
ACR: Your students also learn the finer points of collaboration. Tell us the ways in which students work together and the impact it has on their education.
CK:  Learning to collaborate is extremely important in this industry. We have a number of ways that students work together. One of the first courses students take is 'Technology in the Entertainment and Media Industries'. This course is a shared course with all of our Design and Technology degrees- some of which are Computer Animation, Game Art, Game Development, Game Design, Digital Art & Design, and several others. It gives students the opportunity to learn about other aspects of the fields they are entering and interact with many different disciplines. 
Another way we foster collaboration is through critique. Artwork in our courses is critiqued regularly. Students receive critique not only from their instructors but also from their peers. This not only serves to improve their work, but also builds trust with their peers.
Lastly, we have numerous outside opportunities to collaborate, too. These include traditional and digital art clubs, 3D Arts department based groups, and projects working with students from other degrees.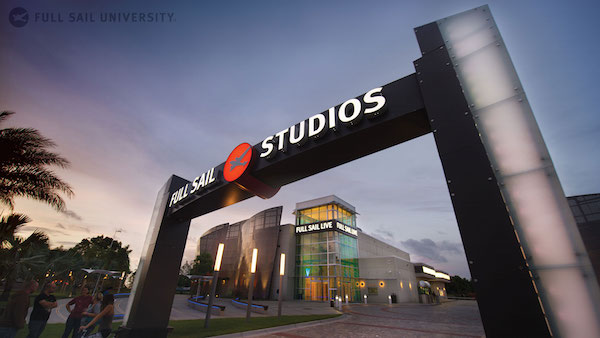 ACR: Full Sail listens closely to industry when forming or altering curriculum. Can you give us an example of industry demands that are reflected in the Game Art coursework?
CK:  The tools and techniques in game development and art in particular change quite frequently. We want to ensure students have quality portfolios that fit within a discipline they are strongest in. One of the biggest changes in art creation for games has been the adoption of physically-based materials in real time rendering. Popular game engines such as Unreal and Unity have made this type of material a central part of their art pipeline.
Tools such as Allegorithmic's Substance Painter and Designer have made creating these types of materials much easier. Once we recognized the industry was moving this way, we incorporated it into our curriculum. It is now a central theme of our degree program.  
ACR:  Tell us a little about the studio-grade campus and equipment that awaits Game Art students on campus.
CK:  Our 3D Arts building houses the Game Art and Computer Animation computer and traditional studios that include spaces for traditional art courses, a 2D Animation studio, and several computer-based studios.  Students work with industry standard hardware and software packages to create their artwork. We have two labs outfitted with 24 Wacom 27HD Cintiqs that students can digitally paint, sculpt, or animate directly on the screen. We also have a motion capture stage with a 24-camera Motion Analysis system.  
Some of the software that students use include Autodesk Maya, Pixologic ZBrush, Substance Painter and Designer, and Unreal Engine 4. Students also receive a technology package as part of the Launchbox Initiative which includes an Apple MacBook Pro and many tools including Zbrush, Adobe CC, Final Cut Pro, and a Wacom tablet.  
ACR:  What technological trends have you most excited for the future of 3D and game art?
CK:  I think advances in how content is created is most exciting for artists. 3D scanning is becoming more common in production- much in the same way that motion capture is embedded in animation now. 3D printing has also erupted. The costs have come down on both these technologies quite considerably, too.
ACR:  What are some of the unique attributes of Full Sail's Game Art program that you'd like prospective students to consider or better understand?
CK:  I think what makes Full Sail and the Game Art degree unique is that we've built a curriculum around the end goal in mind- a quality portfolio.  We built the entire degree as one cohesive unit that reinforces this goal.  I also think that our pace (month-long courses with 40-hour workweeks) better prepares graduates for the rigors of production. It also gives us the opportunity to constantly iterate our courses to deliver the best experience and curriculum possible.