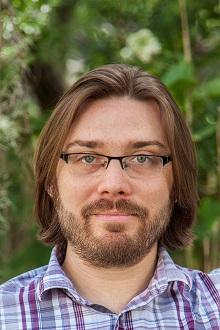 Readers of ACR are no strangers to the merits of The DAVE School- aka The Digital Animation and Visual Effects School. Founded fifteen years ago by an industry veteran, the production-style campus sits in the beating heart of Orlando's VFX and animation industries and leverages it for all that it's worth with professional faculty and studio-grade classrooms.
The motivation behind the school was to address the shortcomings of new artists from a studio perspective. That goal hasn't changed in the years since, though the options available to students at The DAVE have expanded considerably. The school is known for getting graduates up and running in as little as 12 months with its diploma programs, but it also boasts several 30-month Bachelor degrees which offer compelling curriculums for those interested in hitting the ground running.
Most recently, the school welcomed its latest addition- an on-campus Bachelor degree in Visual Effects Production. The first of its on-campus Bachelor options, it joins two online Bachelor programs in Motion Graphics and Production Programming to better serve students. And like its online counterparts, the new curriculum moves swiftly so that students only take courses relevant to their future careers.
For our latest Spotlight Q&A, we catch up with The DAVE School's Academic Director, David Sushil. No stranger to game production and design, Sushil founded game studio Bad Pilcrow and plays an integral role in the central Florida independent game developer community. At The DAVE, he manages both the on-campus and online programs, leads faculty, and assists students. We talk shop about The DAVE School's industry-driven approach to education and more. Enjoy!
ACR:  David, firstly congratulations are in order on your new role at The DAVE School as Academic Director. What are your near and long-term goals for The DAVE School's programs?
David Sushil:  Thank you, Bonnie!  The Academic Director position provides me with an opportunity to help steer The DAVE School, and that's a privilege I'm honored to have. In the short term, I want to make sure that The DAVE School grows its new Bachelor's degree programs: Visual Effects, Motion Graphics, and Production Programming. Long term, I'd like to see The DAVE School expand even further - we've yet to see our full potential realized.
We're always on the lookout for opportunities to teach our students something that will give them an edge in the industry.  And because we're a small school with very specialized programs, we can affect change in our curriculum faster than our competitors.
ACR:  Being a veteran in the field of game design, what lured you to join the faculty at The DAVE School? And since joining the faculty last year, what qualities of the school most impress you?
DS:  I'm busting out a five-dollar word in order to describe The DAVE School: It's assiduous.  There's a certain kind of cool and constant perseverance in its approach to career-oriented education which sets it apart from its competitors.  I'm drawn to that kind of organization.
What impresses me about the school?  I'm always in awe of our faculty and their approach to education.  Look at their IMDB pages, read about their accomplishments - these are industry experts with years and years of invaluable experience. They've chosen to share their knowledge with our students, and they do so by attempting to recreate, as much as possible, the kinds of challenges they themselves have faced along the way. That means a DAVE School classroom often feels more like a studio than a study hall.
ACR: Let's talk about that industry approach. Students work within a production pipeline while being taught by working professionals like yourself. How much time do they spend in-class?
DS:  In-class, our students train Monday through Friday for about six hours each day.  Figure that any estimate regarding out-of-class work is going to increase proportionally with the size of the number in the course code! Our final project students practically live on campus for a few weeks each term as their project deadline looms. Under those circumstances, students form strong bonds with each other, and I think they come to see their instructors as mentors and role-models.
ACR:  The exciting news this year was the birth of The DAVE's on-campus Bachelor Degree in Visual Effects Production. With two online Bachelor offerings, what was the impetus to create an on-campus bachelor program?
DS:  The Bachelor's degree in Visual Effects Production satisfies a need we've seen in industry for entry-level workers with higher credentials. It encompasses the same intensive on-ground classes that our diploma students take, and adds twenty online general education and elective courses to provide a more comprehensive education.
ACR: Speaking of the diploma-granting programs in Game Production and Visual Effects, students complete them in a swift 12 months. Tell readers a little about them and who they target.
DS:  Our programs are designed for people who want to get started in visual effects or game production, with the end goal being employment- plain and simple. Throughout our campus you'll find posters of movies, signed by The DAVE School graduates who worked on them - Doctor Strange, Rogue One, and Fantastic Beasts and Where to Find Them are some recent examples.  They're a powerful visual reminder of what our school is all about. When it comes to the creation and delivery of our classes, every choice we make is informed by our desire to see students working in the industry, and to see more signed posters hanging on our walls.  
ACR: And I understand that there is now an option for students to learn more about VR and AR?
DS:  Yes. We recently announced an online concentration track in Mixed Reality Development for our Production Programming Bachelor's degree because we believe that industry is just getting started.
ACR: The DAVE's student projects attest to that depth of knowledge and professional-grade quality of work. How do you get them up to speed on the technical tools of the trade while developing their creative voice and soft-skills?
DS:  The only way to squeeze that level of quality out of a student in such a short amount of time is with an immersive and intense training program. We call this our production-style approach to education. The DAVE School's instructors teach the tools and techniques, and then challenge students to build amazing things.
It all culminates in a ten-week long final project in which students work on a short film or gaming project, as though they were members of an actual studio.  You have to be able to effectively utilize soft-skills in order to thrive in that kind of environment.  That means effective communication, hustle, decision-making, and leadership arise naturally as our students are empowered to work professionally under the umbrella of The DAVE School.
ACR:  When it comes to producing a game that resonates, what are the key ingredients?
DS: I think it boils down to performing actions that resonate with players on an emotional level.  A good game asks the player to do something, and rewards them in a way that evokes feeling.  Visceral reactions like combat are obvious examples, but consider also how much satisfaction players find in collecting Pokémon.  Discovering something rare elicits a powerful response in the right kind of person.  
ACR: For your on-ground students, Orlando offers no shortage of ways in which they can expand their knowledge of their craft and network with others. How do they leverage what the Orlando hub has to offer?
DS:  We try to help as much as we can by bringing Orlando's talent to our campus.  Local artists and developers are invited to come and speak about their experiences on a regular basis, and I think the value that adds to The DAVE School experience is immeasurable.  It helps when someone from "the outside" stands in front of the student body and affirms all the things that their instructors have been telling them in class.  I believe we've also been doing a good job of promoting local events to our students. Over the past year, we've highlighted and participated in events like Star Wars Celebration, MegaCon, Orlando Film Festival, OrlandoiX, and Indienomicon. DAVE School students return from these shows with heightened enthusiasm, which is nice, and also with pockets full of business cards, which is even better!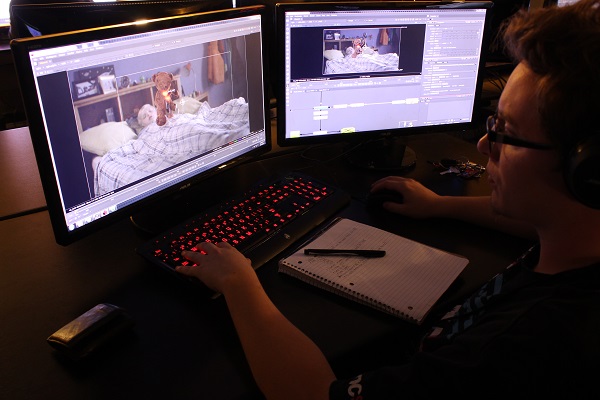 ACR:  You founded Indienomicon to bring awareness to central Florida's independent developers and designers. What's the current indie community like in the region, and how do you see The DAVE School fitting into it?
DS:  Our indie game development community has really galvanized over the last four years, driven in part by Indienomicon's monthly meetups as well as events like OrlandoiX and Indie Galactic Space Jam.  Orlando's indie studios are visible now in a way that they never were before, and The DAVE School is in a unique position to help support the community's growth.  For example, we hosted a Global Game Jam event this year for 150 local developers, and we're already planning the next one.  Additionally, we're working on a few top secret collaborations with indie studios that I think will be win-wins.
ACR:  Last but not least, what are some of the hurdles that entry-level professionals face when entering the workforce, and how does The DAVE School leverage its network to help them on their way?
DS:  Regardless of what professional field you choose, there's a lot of pressure to find that first opportunity - somebody ultimately has to roll the dice on you.  Fortunately for our students, The DAVE School has a strong reputation and we work hard to foster relationships with employers.  We're confident in our ability to train students on the tools and methods required to work, but our students also have to learn how to navigate their career path post-graduation.
To that end, our Career Services department recently implemented a very aggressive plan to embed lectures, workshops, and assignments in all of our on-ground classes. As a result, there are multiple touch-points throughout the curriculum where students learn to become more career-oriented in their approach to the industry. This includes résumé development, mock interviews, and portfolio reviews - often with industry professionals who have a stake in hiring our graduates.
ACR:  David, thanks so much for sharing your insight about The DAVE School with us today!
To learn more about The DAVE School's 30-month Bachelor degrees or 12-month diploma programs, please visit their website: http://www.daveschool.com/
Check out more interviews at The Animation Career Review Interview Series.