Honolulu Art Scene
Honolulu's art scene is the best Hawaii has to offer. It is home to several art museums and a variety of galleries. Some of Honolulu's top art museums are the Contemporary Museum, Honolulu Academy of Arts, the Hawaii State Art Museum, and the John Young Museum of Arts. Most of the city's museums house Western and Asian collections. The Hawaii State Art Museum also features local artists.
Honolulu has a number of galleries to explore. Some are tucked away, while others are quite east to find. Cedar Street Galleries is located at 817 Cedar Street. It features more than 350 local artists from traditional to modern. This gallery also features a number of shows each year and art walk events. Other notable galleries include The Gallery at Ward Centre and Robyn Buntin Gallery of Honolulu.
Honolulu's art scene is a source of inspiration for artists of all kinds, including animation artists. Animation artists can soak up the scene (and the sun) here while training at one of Honolulu's two or four-year colleges. 
Honolulu Animation Schools and Programs
Hawaii is home to a number of colleges and universities that offer art and design programs. Most of them are located in Honolulu. Some of the most popular schools for aspiring animators are:
University of Hawaii at Manoa, Academy for Creative Media (ACM)
Hawaii Pacific University
Kapiolani Community College
Honolulu Community College
University of Hawaii at Manoa offers a Bachelor of Art in Computer Animation and Game Design. Hawaii Pacific University offers a Bachelor of Art in Multimedia Cinematic Production and a Bachelor of Art in Integrated Multimedia. Both programs require successful completion of a number of multimedia art and animation courses. Kapiolani Community College offers a Associate in Science in New Media Art with an Animation focus and Honolulu Community College offers computer animation courses.
More Animation, Design, and Game related programs to consider:  

Request info
Selected Campus Locations:
Selected Programs: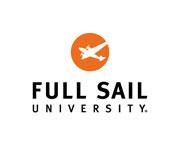 Request info
Selected Campus Locations:
Honolulu Animation Employers
There are more than 7,750 artists living in Hawaii. They work in fine arts, design, entertainment, and media. The Hawaii Film Office, located in Honolulu, lists a number of animation and production studios. Just a few are: 
Hawaii Animation Studios
Home Baked Entertainment
Lewis Communications
Hyperspective Studios, Oahu (19 miles from Honolulu) 
Honolulu animators also work in education. Animators can find teaching jobs at the colleges mentioned in this article as well as area elementary and post-secondary schools, learning centers, and museums. 
Animation Careers at a Glance
Job growth for Honolulu animators looks great for the 2008-2018 decade. In 2006, the city was home to around 130 animators and multimedia artists. In just three short years following, the workforce increased to 210. Across the nation, job growth in this field is expected to average 14 percent. This makes animation the fastest growing industry in the art world.
While job growth for animators is impressive, salary growth has declined. In 2006, Honolulu animators averaged $56,040. In 2009, they averaged $50,370. The good new is, Honolulu animators earn more than the national average for all occupations, which is 40,711.61. 
For more information about the animation industry in the U.S., visit the Bureau of Labor Statistics at www.bls.gov.