It isn't every university that offers state-of-the-art, industry leading tools and a motion capture studio for its animation undergraduates. Nor is it customary to find a program that culminates in a high quality short film made entirely for and by students. Training students in the art of animation, the University of Colorado Denver's Digital Animation Center pushes the bounds of what is offered and expected of its students. Home to an elite group of undergraduates and a veteran ensemble of faculty, the rigorous BFA curriculum prepares graduates for the wide possibilities that await them.
To learn about UCD's acclaimed Digital Animation Center, we spoke with the department's Area Head, Howard Cook for our latest feature Q&A. Cook is a seasoned filmmaker who began his career as an aerospace artist with NASA before art directing for LucasFilms and others. Enthusiastic about his program and its dedicated cast of students and instructors, Cook explained what makes UCD's animation so unique, how the 2012 senior short is coming along and that cool mocap studio that students can't get enough of.
This interview was done via phone and email and has been edited for length and clarity.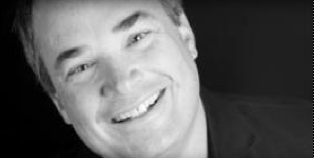 ACR:  Howard, thanks for participating in our latest Q&A! To start, tell us a little about some of the defining characteristics of UC Denver's Digital Animation Center in the College of Arts & Media.
HC: One of the most unique elements of the DCA program is that our entire curriculum and pedagogy builds, class-by-class, until we arrive at the senior capstone series. Our students increasingly gain complex knowledge networks- connecting art history, traditional art-making skills and the tools and methods of animation. This "scaffolding" of knowledge presents our faculty with the opportunity to generate a spiraling, increasingly expert approach to problems in which the student makes a novice-to-expert shift. By the time our students reach the spring of their 3rd year, they are fully prepared to accept the interpersonal, technical and artistic challenges of the creative collaborative space by producing, as a cohort and over three semesters, a high-production value short film.
ACR: The annual student film is certainly a defining element of the DAC program. What are the origins of this collaborative effort and what makes it so special?
HC: The senior film is at the core of all we do. No other school that I know of (with the exception of BYU) does this large-scale, short production film where 15-30 students form an in-house studio. It isn't an easy thing to do and demands a significant amount of time and effort from faculty but we have managed to make it work.
As a senior creative who was responsible for hiring and building creative teams, I saw the need for students who already knew 'how to play in the sandbox nicely' by the time they graduated. There is no book learning for that. The only way to gain experience in a large creative team is to be in one. To reach that goal we fully immerse our senior class in this real-world experience in which they form an in-house studio focused on creating a high-production value short film.
We run it very much like a studio in which faculty are the TD's, Sup's and Director and the students fill the team positions including middle management roles. We provide them with a story and they go at it. Semester one is the Discovery/Pre-Production phase; semester two is Production and semester three is Post-, Marketing and Exhibition. It is hard, it is intense and it is not always successful but the fact is our students learn from the experience of making a film as a large team. No other school offers that level of real experience on such a grand scale.
ACR: Do you find that it helps students quickly adapt to the intensity of the real world production line they will face post-graduation?
HC: Absolutely! What's interesting is we, as faculty, truly do see that novice-to-expert shift in students as they go through this film project. One tool that helps the student make that shift is our peer review system. Students are obligated to participate in providing the grade for themselves and their peers through an anonymous peer review (which does include faculty input). They are rated on production performance, interpersonal skills, and the quality of their work. That allows students, in a professional way, to comment on their own and their peers' performance on the production.
If someone is slacking or ridding on others coattails their teammates hammer them. If someone has a bad attitude or is overwhelming, their peers call them out. If they are doing awesome work, they let them know. That input from their peers results in a "tool" for students to understand how they and their work are seen by others and allows them to make "course corrections" that will make them a better artist and a more productive member of their creative community. It's not something you can fully grasp if you work on a senior project with just one or two other students. It's the large scale experience they gain from both the interpersonal relationships they must cultivate to the work they do that enables them to be ready for a competitive industry once they graduate.
ACR:  These films really are impressive considering they are made entirely by undergraduates. Many have also racked up quite an array of awards, too…
HC: Yes. The senior production got off to a rocky start when they initially began. That is okay… failure is always an option and in many ways you don't really learn something unless you fail. However, the underclassmen saw the results of the senior classes not accomplishing the goals we put before them. That changed the culture of the senior production as the underclasses said collectively "that will not be us." As a result, the films not only got done but also became increasingly more complex and sophisticated story wise.
The result has been films that win awards. The 2010 film, A Complex Villainelle, was in 48 national and international film festivals, winning 12 of those as best animated short. Last year's 8 Second Dance has done well, also, being official selection in 21 festivals to date and receiving two awards along the way.
ACR: What can we expect from this year's student film?
HC:  For 2012, we have headed off in a completely different direction with a graphic novel style and a historical piece.  It revolves around William Safire, Richard Nixon's speech writer and his struggle to writ a very moving speech. The speech would be read to the world by the President in the event that Apollo 11 astronauts Neil Armstrong and Buzz Aldrin couldn't get off the surface of the moon. The story and screenplay was developed by myself and Craig Volk, head of our screenwriting program here at UCD. The film should be done around mid-April, giving the students a good chunk of time to work with me on their reels.
The short for 2013 is already well on its way and is completely different yet. We are doing an action intro cinematic for a fictional game I thought up called the 99's. It involves a lot of action, Nazi zombies and Amelia Earhart. This is one I wrote and I think it is going to be quite fun. The class of 2013 is loving it, which has amped them up. They have jumped right in and developed an animatic, taking full advantage of our mocap stage to help us sort out cameras, blocking and staging and ultimately the story. Stand by… this one will be a wild ride!
ACR:  Speaking of your mocap (motion capture) stage, these student films wouldn't be possible without the state-of-the-art equipment that also includes professional grade HP workstations. Give us a walk-thru of some of the tools of the trade that your animation students use daily.
HC: We are blessed with having some of the best labs in the country. We frequently have studio executives and senior artists in the labs to spend the day with the students and nearly all of them pine for our gear. Most of our machines are 12 cores with 32 GB of ram, dual monitors and a robust suite of all the industry standard software.
As I mentioned, we also have a mocap system, including facial capture which has become key to our pipeline. We have a 1500+ processing render farm and a GB Ethernet network specific only to the DAC.  Add to this a green screen stage, numerous HD cameras and lens packages, hot lights, and steady cam rigs and we really can brag about having some pretty kick labs. Only DAC students have access to our labs.
ACR:  Is mocap one of the areas UC-Denver has focused on?
HC: Yes, the use of the mocap system is very important for us. There's a real need for graduates who can do story development and motion capture is a huge component of that. It's very important in the industry today, particularly in the pre-visualization area and we have moved to make this a more important component in our curriculum. This year's senior short incorporates even more motion capture because, even with draft versions of the script, they can act out these things and within hours they have moving characters on the screen. That's the same technique being used in studios.

ACR: Today more than ever, there are countless animation certificate programs but few liberal arts universities that offer animation degrees. What are the merits to attending a traditional university like UC-Denver and obtaining a Bachelor degree in Animation?
HC: It's important for animation students to interact with fellow students in different disciplines and have that dialog with them. They gain exposure to people with different pursuits and passions that help them, ultimately, as animators. Because we are a venerable liberal arts school, our students get a broad education. If you're taking a Bio or English course, you learn from a PhD, not a Master's student or someone with a credential. This truly sets us apart from the commercial schools and certification programs.
The studios have told us they want employees that are creative thinkers and more importantly creative problem solvers. Being in a liberal arts institution like the 125+ year-old University of Colorado gives you the opportunity to develop those critical thinking skills. You can literally take classes from Nobel Laureates. That is meaningful. There is no doubt that being exposed to a wide range of disciplines and the students engaged in learning those disciplines is a true advantage. Our students have a broad and diverse perspective not only within animation but the world in general.
ACR: You've talked about instilling three disciplines on DAC students to prepare them for their careers and, indeed, their lives. What are those three areas that you focus on?
HC: First, they learn to be an Artist. The course work of the DAC is grounded in the traditions of art and making art. Students are required to take a full range of classes in the traditional arts, particularly drawing and life drawing.
Second, we teach them to be filmmakers. It is all about the story and thus it is important to understand the grammar and language of film. That language applies to all of the different areas of CG our students go into from games to film to forensic animation. If you understand how to tell a story visually as in film then you will be able to tell a story anywhere.
And third, we teach them how to use CG tools as their form of creative expression. This is both the technical and the artistic and, ultimately, where it all comes together. It takes 4 years to go through our curriculum and there are ample opportunities to really learn the technical which, when combined with being an artist and understanding film leads to some pretty complete artist graduating from the DAC.
ACR:  You've also said that the BFA degree in 3D Graphics and Animation at DAC is among the most rigorous of degrees offered at UC-Denver. What makes it so?
HC: Yes, it really is. We are asking our students to learn three related but different disciplines; art, film and CG animation. It's hard enough doing one, let alone three. Add to this the nearly overwhelming technical curve we ask them to ride and you wind up with a pretty rigorous educational journey. The good news is that it is a hoot. Where else can you learn such cool things, make stuff you never imagined you could make, tell stories that engage and rub elbows with some of the top folks in the industry? We work hard but we play hard too. This is that whole creative community thing at in play. DAC students become a family and rely on one another to learn, to help get through the difficulties of learning and to excel in what they do.
ACR: For those high school students interested in pursuing a degree in animation or applying to the DAC program, what advice do you give them?
HC:  Draw- nothing can take the place of drawing for animators! Even if you aren't particularly good at it, get that practice in. I also recommend students watch a lot of movies, animated or not, and begin to analyze them in terms of storyline.
Many of our students gain internships at prestigious studios like DreamWorks, Disney and Pixar. We recently had a very talented freshman who landed one of these very limited internships and I remember he came to me when he wanted to apply for it. We started going over his background and it turns out, he had been the mascot for the University of Colorado for a year. He wasn't going to include that experience on his application but that's the good stuff! That shows that he understands character, character movements and how to excite a huge audience. He ended up including it and it served him well!
ACR: Howard, you have fine-tuned your skills over the course of a very broad background. You worked as a photorealist painter at NASA and an Art Director at Lucas Films among other positions. How did you become involved in animation and what do you enjoy most about teaching at UC-Denver?
HC:  Animation, particularly CG, was inherent to what I was doing as an artist. Early in my career the majority of my work was in the space and aerospace industry. Mostly this was hyper realistic illustration of spacecraft and planes. This was well before computers handled most of the heavy lifting of concept art and so I was one of the guys who created those "artist concepts" of new and future ships. When the first Mac came out in 1984 I saw the potential to move that "tool" into my toolbox as a way of helping me to achieve my painting and illustration tasks. I can't really say when animation became such a strong component of what I do but the fact was clients and employers developed an insatiable appetite for moving images.
I will never claim to be an expert at the technical side of the animation industry, modeling, sculpting, particles and the like but I have a deep and rich practice using the tools as a senior creative. My role is to corral all that energy and expertise on a team to build a creative community focused on one task; making something and making it well. This is the core of my approach to the DAC program and to teaching: build a deep, robust, sustainable creative community in which students will excel, thrive and succeed by do things they never imagined they were capable of.
It is that creative community that is the DAC that keeps me coming back and gets me pumped up to head off to work. I love working with students and helping them see their potential. The DAC is a very special place because it is a creative community that thrives on the connectedness and variety of the strengths of student and faculty alike. We truly do some amazing things with these kids. Many of my colleagues from the industry are more often than not stunned at the level of work our students produce no matter their year in the program. That rocks!
ACR: Thanks so much for telling us more about UC Denver's Digital Animation Center, Howard!
Check out more interviews at The Animation Career Review Interview Series.