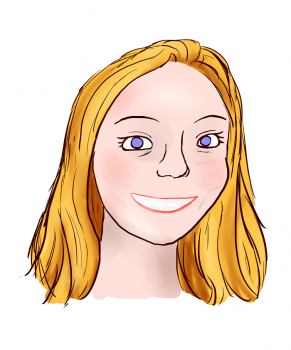 Fairleigh Dickinson University is home to a compelling Animation program that takes full advantage of its northeastern industry ties as well as the university's reputation for producing well-rounded global citizens. FDU undergraduates can choose between Bachelor concentrations in either Animation or Video Game Animation. With NYC less than an hour by train from campus, they have a wealth of opportunity at their fingertips.
The animation programs are directed by Robin Barkley, a veteran video game animator who has played a key role in their growth and evolution. Professionally, she has tackled animation, production, interactive media and graphic design projects for a variety of large and small clients. Barkley brings her savvy industry knowledge to Fairleigh Dickinson where she ensures that her students are ready for whatever the future holds. She shares her insight as well as a few big changes with us today. Enjoy! (This interview has been minimally edited for length & clarity).
ACR:  Robin, tell us about the origins of Fairleigh Dickinson's animation program and how has it evolved over the years?
Robin Barkley:  The FDU Animation Program emerged in 1995 as a film degree with a few animation courses mixed in. Since then, it has evolved into a robust program of its own that focuses primarily on an extensive array of contemporary animation skills. Our faculty evaluates and revises the curriculum on an annual basis in order to ensure that we parallel the industry. Our mutual goal is to make certain that our students are properly prepared to enter the workforce upon graduation.
In 2010, we added a Video Game Animation Concentration tailored to those students who wish to become employed as artists and animators in the gaming industry. That concentration has since grown to equal the number of students enrolled in our original Animation Concentration. Both concentrations are increasing in reputation and attracting more and more talented students each year.
ACR:  You joined the faculty early on. What initially drew you to the opportunity to teach at FDU and eventually direct its Animation program?  
RB:  In 1995, I was employed as a full-time graphic designer and I had just completed my Masters degree. At the time, FDU was seeking someone to teach its animation class and I got the job. That winter, I landed a new full-time job as an animator at a gaming company called Absolute Entertainment and the following year I moved on to another company that developed games for GT Interactive. Throughout this time, the Chairman of the Visual & Performing Arts Department asked me to apply for a full-time Animation Professor position at FDU because he wanted someone with my kind of background to focus on developing their animation curriculum. I was happy in my career so I declined his offers but also continued to teach part-time because I enjoyed it and wanted to give back.
In 1997, the gaming company that I was working for dissolved and I began working as a full-time freelancer for a number of clients in the industry. Having a more flexible schedule, I decided to flip the script and I began teaching at FDU full-time while moonlighting as a freelancer. Directing the programs at the university excited me; my experience in the real world, blended with my teaching knowledge, allowed me the insight to design an Animation Program that I knew employers in our area were looking for.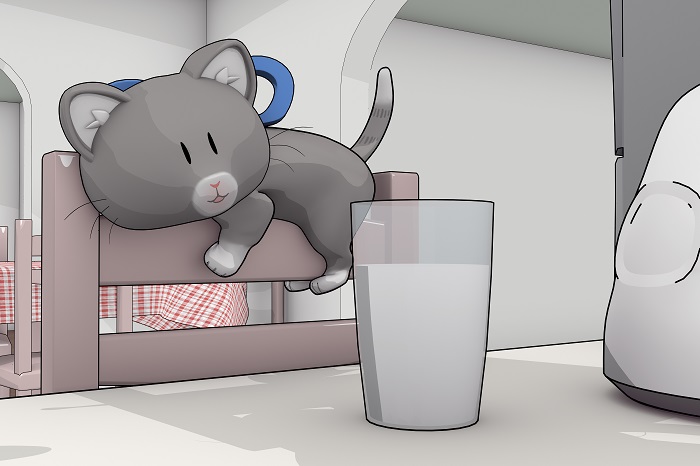 ACR:  Is there a type of student that does best in FDU's Animation programs?
RB:  Our curriculum is designed as if all students who enter have zero knowledge in producing animations or video games. Some students enter our programs with skills such as being talented visual and studio artists, having some animation skills, being knowledgeable coders, having some experience creating interactive projects and games, etc. But none possess the overall breadth and depth of knowledge that is needed to succeed in this discipline.
Students with less experience grow alongside those who may have some background and we often see many excel beyond their- and even our- expectations. Some students possess natural talent but they haven't had the opportunity to develop those skills in their education because their primary and secondary schools may not have offered it as part of their curriculum.
We see many students who do not realize what they can do until they reach our program and we believe that it is our role as faculty to ignite that spark in each one of them. What our program requires from every student is passion for animation and/or video games, the desire to learn, and the motivation to work hard. If a student embodies these traits after their first semester they will attain the same level of skill as all of the others in their class and they will also be prepared to advance to the next courses in the curriculum.
ACR:  Let's talk about your fellow faculty members. What do they bring to the classroom that gives your students a leg up?
RB:  All of our animation faculty members are employed in the animation or gaming industries and each teacher is carefully screened and approved by both myself and our College Dean to teach only the courses in their areas of expertise. Our professors work for animation companies, entertainment industries, game development houses, architectural firms, military bases, motion graphics industries, and some of them run their own media companies that hire other animators and artists.
Immersed in the real world, our award-winning faculty bring the most up-to-date skills and diverse techniques into our classrooms. Our students are encouraged to learn as much as they can from every faculty member in order to enable them to cast the widest net when pursuing employment after graduation. Since the industry changes at such a rapid pace, the importance of teaching the most recent industry techniques is the central focus of our curriculum. Our main objective is to prepare students to go from the classroom directly into a variety of industries as seamlessly as possible.
ACR:  On that note, do you, your colleagues, or your students get to work with industry on any projects?
RB:  My colleagues occasionally collaborate on industry projects and we also team with students on faculty/student projects. I do freelance work for a number of clients including one in which I produced medical animations with an FDU animation colleague. One of my pet projects is a learn to read app for pre-school children that myself and one of our Video Game Animation professors are producing for a New Jersey-based company. Some of our video game professors also work in partnership on games and interactive projects.
Currently, I am developing an animation targeted at planetariums with an industry colleague, a grammar school teacher, and a high school teacher. We have also brought a couple of FDU animation students onboard to do research and produce design sketches. This year one of our computer science professors and I introduced a co-taught course where advanced Computer Science students and our Video Game Animation students work collaboratively on their own games to be posted online for public review and feedback.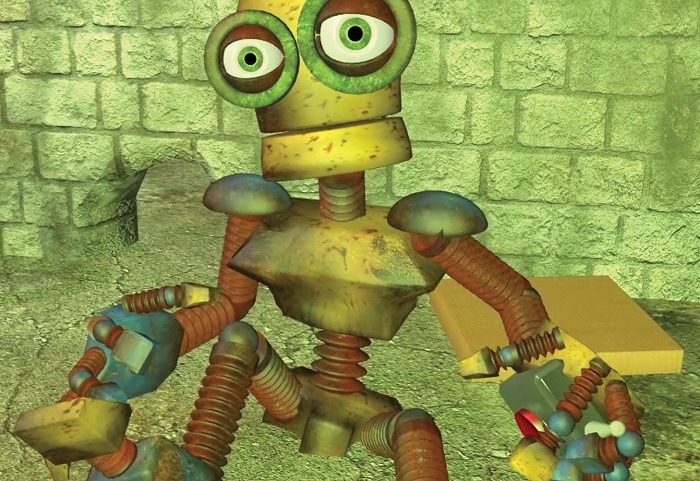 ACR:  I know your students also participate in internships. Tell us about these opportunities...
RB:  Our students have gained real world experience by completing industry internships for a variety of clients including MTV, ABC, Nickelodeon, Blue Sky Studios, NBC Universal at CNBC, NJ Jets, NFL Films, World Wresting Entertainment, and Viacom, among others. Every animator has their own aspirations and our faculty works hard to help each of our students reach their goals. New Jersey is the hub of the pharmaceutical industry as well as being home to a number of Fortune 500 companies and that offers our students the opportunity to experience a variety of roles within a diversity of industries.
With New York City just a short train ride away and the Midtown Direct line within walking distance of FDU, it is easy access for FDU interns to work on site in the city. Our unique location offers so many different internship prospects and our animation internship program spans the gamut when it comes to the types companies that our students work with. Some of them have gone on to employment at these companies after graduation.
Others intern for local places. The first student who interned for the Morristown Hospital created animations for their pediatric unit and has since transitioned into a lead animator position- a job that never existed before. This is an example of a student creating her own employment opportunity by showing people the assets she had to offer. She has since hired more FDU interns to assist in producing animations for the children's division there. I am proud to say that many of our program alumni give back by encouraging the companies that they work for to hire FDU interns.
ACR: As you rightly note, animation stretches its tentacles far beyond entertainment today. What advice do you offer students in terms of adapting to changes or working with a new medium or client?
RB:  I believe in making every project the best it can be, no matter what it is or who it's for. When you have this attitude, the people you are working for sense it and they become your biggest advocates. In today's economy, employers are looking for animators who can wear many hats. Multi-skilled employees are greater assets to the company than those who have narrower skillsets. Our curriculum is designed with this in mind. Our program is highly skills based, and we don't allow our students to stagnate or choose to stop learning new techniques. We require a wide range of courses taught by faculty members who work for very diverse companies. Every Animation faculty member is working in the industry and our main objective is to share our strengths with our students. In the end, we want to see our students become even more successful than we are by sharing the best parts of each of us with them.
ACR:  Do you currently offer courses or projects that encompass virtual and augmented reality or mocap?
RB:  We are in the process of implementing two Masters programs in Animation (currently pending state approval) where Virtual Reality and Motion Capture will play a part in the curriculum. The professors who are scheduled to teach these courses are immersed in it in the industry and they are poised to show the students in their classes how to design and problem solve for those mediums.
At the Masters level, most entering students will have experienced VR and AR beforehand. For those who may not have, they will experience and learn about it here. Most Masters level students will also have seen videos about motion capture, but will not necessarily have experienced it first-hand. These programs offer them the opportunity to learn how to create, capture, process and utilize data captured from live actors. Our students also do quite a bit of 3D printing. We print something from every Animation Thesis project, we experiment and print models in each of our classes, and our students are currently brainstorming on 3D printed contests where everyone on campus will actively be able to participate.
ACR:  Despite its private school tuition, FDU recently ranked high as a 'best value school'. Given the rising costs of higher education, that's no small feat. What do you make of it?
RB:  One of the reasons FDU is ranked so high in value in this region is because we prepare our students to successfully obtain jobs with a wide diversity of businesses. Every company has a need for animation and many are producing animations, interactive projects and even games for their own business services and marketing needs. It is natural for students to be attracted to the entertainment industry, and a number of our students have succeeded in going that route. However, after realizing that our faculty and alums are successful in many different niches quickly inspires our students to explore other employment opportunities that are available to animators in the New York/New Jersey area.
Because we admit only a small number of freshmen into our programs each year, we are able to closely mentor each and every one of them. Most importantly, we advise them to keep an open mind and think outside of the box when it comes to what they can do with the skills that they are learning here. Our curriculum ensures that our students learn as many skills as possible by requiring them to work outside of their comfort zones in each new class that they take. We understand the significance of getting the most return on investment when selecting a higher-education institution. Because our price tag is greater than most in New Jersey, we are dedicated to taking jobs seriously when it comes to preparing our graduates for career readiness. I would also like to note that there are a number of scholarships available, and our admissions office is very helpful with assisting both incoming and current students obtain as much financial aid as possible.
ACR: Your graduates find success in diverse industries, leveraging their animation skills. What are the soft skills that you inculcate in them to help them find relevant and meaningful work after graduation?
RB:  Firstly, our students are required to take a number of general education courses which include researching, writing and oral communication. They also study history, ethics, psychology and world affairs, which broadens their outlook on life and inspires innovative ideas and critical thinking. These courses equip them with the soft skills that they will use in their day-to-day careers. The ability to interact effectively and pleasantly with others as well as being able to adapt to change and courteously give and accept feedback with a positive attitude is necessary in a creative setting and is part of our everyday classroom environment.
We discuss in class how soft skills are important when it comes to the interview process as well as when working with clients in our classes. The ability to listen in addition to being personable and posing educated questions to the interviewer can often be the deciding factor in whether you land a job or not. We stress that a well-written cover letter and researching the company that you are applying to in order to prepare a resume that is matched to the job description often helps you get picked for a job interview.
In our animation courses we stress, no matter what the budget, a strong work ethic, self-motivation, dedication, enthusiasm, dependability and good organizational skills are important to building and maintaining one's reputation. We discuss how mastering all areas, artistically, technically and in how one interacts with others is the key to a successful career.
ACR:  Last but not least Robin, we hear there are big changes coming soon to FDU. Any that you can share with readers today?
RB:  FDU has very exciting changes in the works in relation to expanding our Animation programs next year. First, we are thrilled to be introducing a new "School of the Arts" fall 2018 where the current Animation and Video Game Animation programs will reside within that school. In coordination with that, we plan to start a "2D Animation" concentration in our undergraduate program.
Beyond both of these initiatives, we are most excited that "The New Jersey Presidents' Council Academic Issues Committee" just agreed to support our proposal to begin an M.A. and M.F.A. in Animation. These Masters degree programs are now pending state approval, which is the last step in the process of being able to offer those degrees. Once approved, we will begin offering our first Masters level courses in Fall 2018. We are thrilled to announce that students in these programs will have the option of concentrating in 3D Character Animation, Video Games, or Special Effects, each of which will include courses in Virtual Reality and Motion Capture.
So, as you can see, to say that we have a lot going on right now is quite an understatement. Because of the success and recognition of the strong reputation of our current animation programs, we have determined this to be the appropriate time to take our curriculum to the next level.
Check out more interviews at Animation Career Review's Interview Series.