Illinois home to the nation's third largest city and one of the world's top arts and culture centers—Chicago. The Windy City is home to one of the world's largest art museums—the Art Institute of Chicago, and other museums such as the Museum of Contemporary Art (MCA), the National Museum of Mexican Art, and DePaul Art Museum (DPAM). The Art Institute also houses the School of the Art Institute of Chicago (SAIC), which tied for the number four spot on U.S. News & World Report's Best Fine Arts Schools in the U.S. The school is number one for Fiber Arts, number two for Painting/Drawing and Photography, and number five for Time-Based Media/New Media.
SAIC is also home to an outstanding Film, Video, New Media, and Animation department (FVNMA), which offers both BFA and MFA degrees with a concentration in Animation. The arts and culture scene in Chicago and SAIC are just a few reasons aspiring animation students choose Illinois. The state is home to some of the largest creative agencies and PR firms in the nation, it has an active film industry, and it offers a lower cost of living than Los Angeles or New York. And besides SAIC, aspiring animators can earn an animation degree at top schools such as Columbia College, DePaul University, Tribeca Flashpoint Media Arts Academy, Bradley University, University of Illinois at Chicago, and Northern Illinois University, to name a few. 
Employment and Salary Trends for Illinois Animators
According to the most recent Bureau of Labor Statistics (BLS) report (March 30, 2016), Illinois is home to 68,810 professionals working in Arts, Design, Entertainment, Sports, and Media (ADESM) occupations. Of this group, 1,240 are multimedia artists and animators averaging $67,170 per year. In 2009, the state was home to 910 animators and multimedia artists averaging $60,120 per year. Nationwide, the median annual wage for animators and multimedia artists was $63,970 as of March 30, 2016 and overall employment for this group is expected to increase by six percent for the 2014-2024 decade. This is as fast as average for all occupations.
It is important to note that many animators and multimedia artists are self-employed. In fact, according to the Bureau, "Independent Artists, Writers, and Performers" has the second highest concentration of employment (not highest employment level) in the nation for animators and multimedia artists. This means it's safe to assume that the population of animators and multimedia artists in Illinois is much higher. These individuals typically earn more as well. According to the Bureau, the average salary for this group is $70,080 per year.
The top five highest paying states for animators and multimedia artists are:
California ($82,810)
Washington ($80,460)
Connecticut ($77,860)
Massachusetts ($74,440)
District of Columbia ($74,230)
The industries with the highest concentration of employment for animators and multimedia artists are:
Motion Picture and Video industries
Independent Artists, Writers, and Performers
Software Publishers
Cable and Other Subscription Programming
Specialized Design Services
The industries with the highest levels of employment are:
Motion Picture and Video industries
Computer Systems Design and Related Services
Software Publishers
Advertising, Public Relations, and Related Services
Other Information Services
The top paying industries for animators and multimedia artists are:
Travel Arrangement and Reservation Services ($85,750)
Other Information Services ($82,940)
Software Publishers ($76,920)
Professional Commercial Equipment and Supplies Merchant Wholesalers ($75,540)
Wholesale Electronic Markets and Agents and Brokers ($74,960)
While the states with the highest employment levels for animators and multimedia artists (in order) are California, Georgia, New York, Texas, and Washington, the Chicago-Naperville-Arlington Heights, IL Metropolitan Division has the fifth highest employment level in this occupation, of the nation's top 10 metro areas for animators and multimedia artists. 
Animation Career Opportunities in Illinois
Although animators may find employment opportunities in many cities across the state, a larger number of jobs can be found in Chicago. Other major cities include Aurora, Rockford, Joliet, Naperville, and Springfield. Just a few companies to consider include:
Abelson-Taylor, Chicago
Arc Worldwide, Chicago
Bigfoot Productions, Chicago
BSM Animation Studios, Vernon Hills
Burrell Communications, Chicago
Calabash Animation, Chicago
Cinespace Chicago Film Studios, Chicago
Daily Planet Productions, Chicago
DDB Chicago, Chicago
Digital Kitchen, Chicago
Edelman, Chicago
FCB Chicago, Chicago
Kelly Scott Madison, Chicago
Leo Burnett Worldwide, Chicago
NetherRealm Studios (part of Warner Bros. Interactive Entertainment), Chicago
Ogilvy Mather, Chicago
Pink Hippo Productions, Chicago
Radar Studios, Chicago
Razorfish, Chicago
Starcom MediaVest Group (SMG), Chicago
Illinois is also home to well over 1,000 computer systems and design firms. Most are located in Chicago, Arlington Heights, Barrington, and Schaumburg.
Illinois Animation Training Programs
As mentioned, a number of Illinois colleges and universities offer animation programs. In addition to the schools listed earlier, consider:
American Academy of Art, Chicago
Eastern Illinois University, Charleston
Illinois Institute of Art, Schaumburg
Illinois State University, Normal
Northern Illinois University, DeKalb
Southern Illinois University Carbondale, Carbondale
University of Illinois at Urbana, Champaign
University of Illinois, Springfield
Western Illinois University, Macomb
More Illinois Schools with Animated related programs:  

Request info
Selected Campus Locations:
Selected Programs: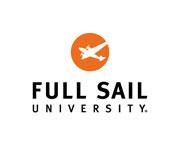 Request info
Selected Campus Locations:
Awesome Animation Fact: The first animated cartoon series produced specifically for television was called "Crusader Rabbit." The series, which was test marketed in 1948, launched its first episode on August 1, 1949 on KNBH in Los Angeles (now KNBC). The series ran until 1951.