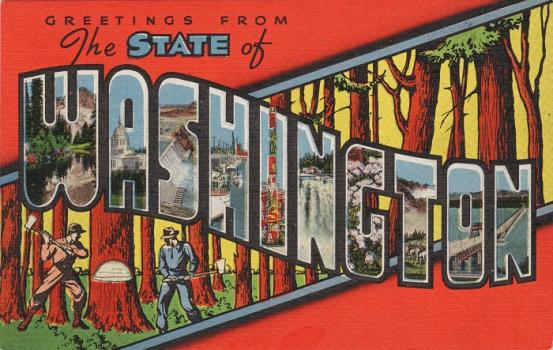 Washington State is home to some of the "artsiest" cities in the country. Seattle, Tacoma, Spokane, and Vancouver are just a few. Seattle is home to renowned art venues such as Seattle Art Museum and Frye Art Museum, while Tacoma is home to the progressive Tacoma Art Museum. Spokane is home to the Northwest Museum of Arts and Culture and the Jundt Art Museum at Gonzaga University, while Vancouver is home to so many art galleries you'll lose count. 
Besides artsy cities filled with famous museums, The Evergreen State is home to attractions such as the world's largest building—Boeing's final assembly plant and home to the 747, 767, 777 and 787 Dreamliner production lines; larger-than-life companies such as Microsoft Corporation (Redmond), Starbucks (Seattle), and Amazon (Seattle), and some of the nation's best colleges and universities. Just a few include Washington State University (Seattle), Whitworth University (Spokane), Central Washington University (Ellensburg), and Seattle Pacific University.
More than a dozen of the state's best schools offer programs for artists and designers, but three standouts offer top-tier programs for illustrators. Continue reading to learn more about Washington's best options for aspiring illustrators. 
Washington State Illustration Schools
Washington is home to 85 Title IV degree-granting colleges and universities. The three schools below offer top-tier programs for aspiring illustrators. 
Seattle
Seattle Pacific University - Degrees Offered: BA Art with Emphasis in Illustration/New Pictures
University of Washington – Degrees Offered: BFA, MFA Painting and Drawing, Certificate in Natural Science Illustration
Poulsbo
Northwest College of Art & Design (NCAD) – Degrees Offered: BFA Illustration. Double Major Combinations: Graphic Design and Illustration and Entertainment Art and Illustration
More Washington State Illustration related programs to consider:  

Request info
Selected Campus Locations:
Selected Programs:
Animation Career Review Rankings:
Top 50 Nationally for Animation (#14) - 2022
Top 50 Nationally for Game Design (#40) - 2022
Top 50 Nationally for Illustration (#24) - 2021
Top 50 Nationally for Graphic Design (#38) - 2021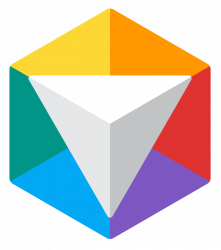 Request info
Selected Campus Locations:
Employment and Salary Trends for Washington State Illustrators
Washington is home to 43,500 professionals working in Arts, Design, Entertainment, Sports, and Media occupations. Around 380 are fine artists, which includes painters, sculptors, and illustrators. They average $71,200 per year, up from $69,830 in 2013 when the state was home to 590 fine artists. Among the top five highest paying states for fine artists, Washington offers the third highest average salary. In addition, of the nation's top 10 Metropolitan areas for fine artists, the Seattle-Bellevue-Everett, Washington Metropolitan Division has the fourth highest employment level for this occupation. With an average annual salary of $76,330, the Division offers the fourth highest salary in this occupation.
Nationwide, fine artists average $51,120 (mean) per year, down from $54,000 in 2013. The top paying industries for fine artists are:
Wholesale Electronic Markets and Agents and Brokers (average $119,870 per year)
Software Publishers ($94,680)
Scientific Research and Development Services ($76,580)
Employment Services ($72,120)
Motion Picture and Video Industries ($66,210)
Although the average salary for fine artists decreased between 2013 and today, employment is expected to increase by four percent for the 2012-2022 decade. Also, according to the Bureau of Labor Statistics, "demand for illustrators who work on a computer will increase, as media companies use more detailed images and backgrounds in their designs." In addition, "new opportunities are expected to arise, as the number of electronic magazines, Internet-based publications, and video games grows." The industries with the highest employment levels for fine artists are: 
Independent Artists, Writers, and Performers
Motion Picture and Video Industries          
Other Miscellaneous Store Retailers
Newspaper, Periodical, Book, and Directory Publishers     
Software Publishers
While illustrators may find employment opportunities in a number of Washington cities and towns, a greater number of prospects can be found in major cities such as Seattle, Spokane, Tacoma, Vancouver, Bellevue, and Everett. Also worth exploring are Kent, Yakima, Renton, Spokane Valley, Bellingham, Kennewick, Redmond, and Federal Way.
Awesome Animation Fact: Best known for "Law and Order," Jerry Orbach played Lumiere, the candle in Disney's Beauty and the Beast (1991) and pre-pop music, Fergie played Sally Brown in various "Peanuts" episodes and movies. -HuffPost Celebrity