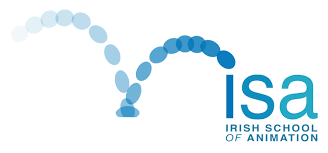 The thriving Irish animation scene has grown considerably in recent years, catapulting the small nation's artists and studios into the global limelight and fostering an ecosystem as unique as the words of Oscar Wilde and the Cliffs of Moher. Just a few miles west of Dublin's St. Patrick's Cathedral sits one of Ireland's most successful animation institutions for higher learning- Ballyfermot College's Irish School of Animation (ISA).
Focused on the guiding principles of animation, Ballyfermot's animation students learn the time-honored traditions of classical technique while also leveraging modern software technology. A slew of acclaimed animators have risen from the program including Jason Ryan- who we recently featured in a Q&A- and Tomm Moore whose gorgeous hand-drawn masterpiece Song of the Sea was nominated for an Oscar in 2015. The future looks just as bright for the school's current students who continue to bring home hardware at international film festivals. To learn more about its approach to animation education, we caught up with Dr. Mark Byrne who heads the ISA at Ballyfermot.
ACR:  Mark, thanks for filling us in about Ballyfermot's Irish School of Animation. Before we dive into ISA, would you mind sharing some of your own career highlights with our readers?
Dr. Mark Byrne: I've been involved in animation for almost thirty years. I worked in the Don Bluth Animation Studio in Dublin as a layout artist and in the latter years as a concept layout artist in the pre-production department. I also worked with Deane Taylor (Art Director of Nightmare Before Christmas) on a couple of movies. I've worked on eleven movies in addition to TV series and computer games. I began teaching Layout and Storyboarding in 1997 and I completed a Ph.D in classical animation in 2009.
ACR:  And now you serve as the Head of Ballyfermot's ISA with its three distinctive programs: the one-year Animation Drawing Skills course; the Higher National Diploma of Animation; and the Bachelor of Arts in Animation degree. Who is the ideal candidate for each of these programs?
MB:  The one year course targets school-leavers and is a comprehensive foundation course with a particular emphasis on the development of strong drawing skills. It offers a broad
introduction to animation methods, techniques, and skills.The two year HND course expands the skills gained in the foundation year to an advanced level as required by the professional animator for entry into feature, TV or Computer Game animation. The BA(Hons) allows students to develop skills, methods and techniques gained in the HND in order express their individual voice as an animation artist.
ACR:  Though incredibly successful, the school remains small. Tell us about the close-knit culture.
MB: There are approximately 185 students in the School of Animation and 13 subject-specialist lecturers. The culture is definitely one of camaraderie amongst students and between students and lecturers. Independent thinking and the identity of the student's voice as an artist is encouraged and developed; there is also strong support and encouragement amongst the students themselves.
ACR: Ballyfermot has been at the epicenter of the Irish animation landscape for years now. Have industry shifts affect what or how you teach animation?
MB:  Most animation studios in Ireland- for example Brown Bag, Cartoon Saloon, Kavaleer and Giant to name but four- were set up by alumni from Ballyfermot College. We have expanded our use of CGI, but we haven't changed much in terms of what we teach and how. There are particular skills, methods and techniques required to create classical, feature-quality animation and that is what we teach. Only by having a proficient understanding and application of these skills can the student know how and when to question and manipulate them in order to achieve particular results, and how such results informed their narrative. With this, our students have a range of skills that enable them to set up studios, or to join an established studio and hit the ground running.  
ACR:  On that note, ISA emphasizes the fundamentals of the craft. In an age of CGI, why the basic principles of animation- drawing, staging, acting, timing, etc- remain as imperative for animators to possess today as ever.
MB:  The computer is only a tool! And it has its limitations. For example, a drawing tablet is little bigger than a sheet of A4 or A3 paper. It doesn't allow for the broad strokes one associates with life drawing. My students create panning layouts up to ten meters long; the excitement of that cannot be replicated using technology. Sure, one can do nice layouts on a computer but the joy of looking at such a piece of hand-drawn artwork hanging on a wall cannot be replicated on a computer screen! Computer software can correct errors in animation but there's no substitute for rolling and flipping a few sheets of animation paper and learning where and why there may be mistakes, and learning from them.
ACR: That said, many of your students do indeed create 3D animations as well as 2D. Is it difficult to keep up with the constant hardware/software innovations?
MB:  The only issue with technology is that there's so much off it out there and every studio seems to use different packages- that is, when they don't create their own! So it's difficult to keep up with every new innovation. That said, all of our BA(Hons) students are as proficient with CGI as they are with drawing; CGI is introduced in the HND programme. Hence, they can do a drawing in a few minutes or hours of what they intend to create via CGI, and then they create it. We know what to expect. We're not waiting days or weeks for students who 'talk' a great project to then submit something completely different.
ACR:  In what ways do students learn how to tell compelling stories?
MB:  A creative voice as a storyteller and as an artist don't always go hand-in-hand. Some students are often better at one than the other. We get them to consider the theme very carefully and to tell the story as simply as possible. Too many students want to make a story as complex as Lord of the Rings in a two-minute animated short! They also have to justify why the technique (2D or CGI) was chosen to deliver the narrative: is it because it is the appropriate technique or because it is their favorite technique? Similarly, they have to justify why the style might be hyper-realism or abstraction. We have a scriptwriting module in the HND programme, and I also cover scriptwriting in the Layout/Storyboarding module.
ACR: And how do you help them in terms of finding their own creative voices?
MB:  Critical analysis of their own work coupled with two years of historical/theoretical studies as to how critically acclaimed animation artists achieved their creative voice helps the students to find theirs.
ACR: Your BA and HND students produce a variety of short films that explore diverse subjects. Tell us a bit about the process they use when creating and producing their work.
MB:  Typically students will submit ideas for their short films in May. They are then given feedback which they will work on over the summer. They pitch their ideas to their peer group in September wherein they get more feedback. They can then choose which project they would like to collaborate on, or they elect to create their own film. However, if the lecturers believe that the films- collaborative or individual- are not feasible, then they cannot proceed… a student may end up working on a collaborative film if their proposal is not deemed feasible (this would include a couple of drafts/pitches). The college selects and sends films to fourteen festivals worldwide on behalf of the students, and students also send their films to other festivals of their choosing.
ACR:  Ballyfermot's graduates have earned the praise of their peers and the eyes of audiences around the world. Does this alumni network work with current students?
MB:  The alumni body is very tight! Alumni from Ballyfermot College are always ready to help current students by delivering guest lectures/workshops in the college and by being part of our Advisory Board on behalf of the college They also offer many internships to our students. The BA(Hons) students have a weekly guest lecturer slot which is often delivered by alumni.
ACR: Last but not least, what is the current Irish landscape like for animation artists, and how do your surroundings influence your students?
MB:  The current landscape for animation artists is very healthy. Ireland has become the European hub for animation. One only has to look at the studios: Cartoon Saloon, Brown Bag, Jam Media, Boulder Media, Monster Entertainment, Wiggly Woo, Riot Games, etc. amongst many more, to see the depth and strength of the industry. This means that students don't have to emigrate to seek work in the animation industry. Ireland has a long antecedent history of storytelling, so students are never short of a story. We then give them the skills to create it in the medium of animation.
Check out more interviews at The Animation Career Review Interview Series.