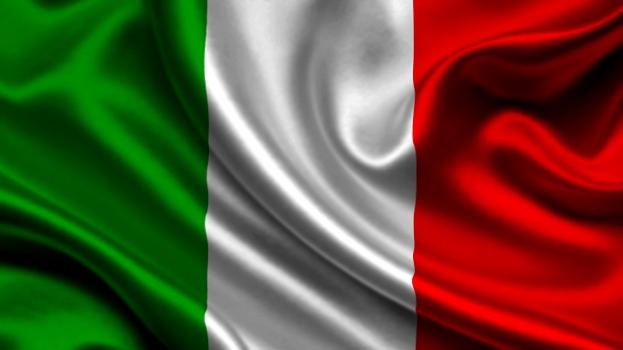 Italy is the center of history, culture, and art, making it one of the world's most popular places to explore. Other major attractions such as amazing cuisine, world class sightseeing, and some of the best shopping in the world enhance the country's appeal. When you consider global universities such as the University of Padua, Sapienza University of Roma, and University of Milan, and top art and design schools such as the Florence Academy of Art, Politecnico di Milano (Polytechnic University of Milan), and the College of Art and Design in Florence, Italy becomes one of the best places to visit and study abroad. 
Aspiring artists, such as animators, will find plenty of art schools and traditional universities that offer programs leading to a certificate, academic diploma, BA, BS, MFA and more. Most of these schools are located in major cities such as Rome, Milan, and Florence. Below are some of Italy's best animation school options. Take a look at where they are and what they have to offer. 

Rome University of Fine Arts (RUFA), Rome, Italy 
Rome University of Fine Arts (RUFA) is a private Academy of Fine Arts that awards three-year Bachelor of Arts (BA) Degrees and two-year Master of Arts (MA) Degrees in Visual Arts, Design, and Technological Arts. Program options for animators include an MA in Computer Animation and Special Effects, Film Arts, Visual Arts, and Visual and Innovation Design. 
The Computer Animation and Special Effects MA is the top choice for animators. Per RUFA, the program is "designed to train designers in digital animation and special effects for film, television, audiovisual productions and the web to blend digital technology, manual reproduction, cultural know-how, and creative capacity." Other program highlights include "up-to-date training methods" and "parallel activities such as seminars, conferences, exhibitions, performances, and workshops." 
The MA Degree Program in Computer Animation and Special Effects at RUFA is part of the Department of Design and Applied Arts/ New Technology for the Arts. 

Istituto Europeo di Design, Rome, Milan, Florence, Turin, Italy 
Istituto Europeo di Design (IED) is a design school that spans three different countries—Italy, Spain, and Brazil. In Italy, the school has campuses in Rome, Milan, Florence, Venice, Turin, Cagliari, and Como. In Italy, animators will find a number of program options at the Rome, Milan, Florence, and Turin campuses. Options include Academic Diplomas, BA degrees and/or a Master's in Visual Communications with a Major in Illustration and Animation, Computer Generated Animation, or Animation Design. The programs prepare students for careers in animation, game design, game art, concept art, 3D modeling, character design, VFX compositing, VR art, and texture, shading, and lighting. 

Nuova Accademia di Belle Arti Milano, Milan, Italy 
Nuova Accademia di Belle Arti Milano (NABA) is the largest private art academy in Italy. It is also recognized as one of Italy's leading arts academies. The school is a member of Laureate International Universities, which is a network of more than 80 accredited campus-based and online universities in 28 countries throughout the Americas, Europe, Asia, Africa, and the Middle East. NABA, Milan, offers Bachelor's and Master's degree programs to 3,000 students from 70 countries. 
Programs for animators include a BA in New Technologies for Applied Arts - Digital Production with Specializations in Design and 3D Animation, Motion Graphics and Visual Effects, and Game Development. The programs, which take three years to complete, provide the skills needed to seek positions in all areas of animation, game development, motion graphics, and 3D design. 

Quasar Design University, Rome, Italy 
Quasar Design University is a research and training institution that focuses on the study and planning of the environment, products, and new forms of communication. The school offers Bachelor's degrees, Professional Qualification Certificates, and the Academic Masters. Programs for animators include Certificates in Visual Effects and 3D Art & Compositing, and a Master's in 3D Art and Visual Effects. 
Per the school, the Certificate programs cover "all the creative stages in an animation scene in the creative flow of visual effects." Students will work through all stages of animation starting with the "conception of a story (the development of a storyboard, the creation of concept designs and clay, modeling, texturing, shading of 3D subjects." They will then explore the "dynamics of particles such as smoke, fire, water, building frames, and rigging." Students will work their way through "the final stages of compositing in Nuke and video editing to final color correction." 
The programs, which take 15 months to complete, also highlight both in-class and online study, and working with teams, which is "necessary in the real world of film and television companies," says the school. The Master's program prepares students for positions in production, animation, digital visual effects, and post-production. This program takes 12 months to complete. 

Universita Cattolica del Sacro Cuore, Milan, Italy 
Universita Cattolica del Sacro Cuore offers a variety of programs leading to a Bachelor's or Master's degree. The school is home to more than 40,000 students from over 100 countries. Programs for animators include a Master in International Screenwriting and Production (MISP), which covers screenwriting and production of animation projects, pre-production, shooting, post-production, contracts, and budgeting. This intensive full-time program is offered through the School of Arts and Philosophy, Language Sciences and Foreign Literature, and it is limited to just 42 students. 

Marist College, Poughkeepsie, New York, Florence, Italy 
Marist College is a private, liberal arts college located in Poughkeepsie, New York. It offers more than 75 Bachelor's, Master's and Certificate programs to more than 6,500 students. The school has international programs in 31 countries and a branch campus in Florence, Italy. Here, students can earn an undergraduate or graduate degree in areas from Art History and Studio Art to Global Marketing Communication and Museum Studies. Programs for animators include a BS in Digital Media. 
The Florence BS in Digital Media Program prepares students for careers in animation, computer games images, advertising, and webpage design. Sample courses for animators include Web Animation, Flash for Web, Motion Graphics, Drawing, Rendering, Visual Design, and Contemporary Art. Per the school, "Marist's Florence, Italy Bachelor's degree in Digital Media is based out of the Istituto Lorenzo de' Medici (LdM)." The program is the "only university-level, four-year U.S. bachelor degree program located in Florence, Italy. Digital Media major classes are taught in English by an international faculty on the Lorenzo de' Medici campus." 

Florence Design Academy, Florence, Italy 
Florence Design Academy (FDA) is an international school of interior design, graphic design, industrial design, 3D graphic design and 3D animation. Programs for animators include one-year, two-year, and three-year programs in Graphic Design leading to a Diploma, Bachelor's or Master's. The programs prepare students for careers in both animation and graphic design. Students will take courses such as 3D Graphic Design and 3D Animation, Comic Art & Storytelling, Comic Art & Storyboarding, and CAD/Geometrical Drawing. 
Students will also learn Photoshop, Illustrator, Flash, 3D Studio MAX, Autocad, Rhinoceros 3D and more. Students in the programs will interact with instructors who are professionals in the animation industry as well as character design, comic art, graphic design, graphic art, digital design, and 3D graphics. 

Studio Arts College International, Florence, Italy 
Studio Arts College International (SACI) is the only U.S. University Accredited Institution in Europe to offer a two-year MFA in Studio Art degree. The school also hosts more than 120 field trips to art-related landmarks all over Italy, and it doesn't charge students an extra fee for the experiences. Programs for aspiring animators include the MFA Communication Design, which covers Illustration and Interactive Design. Students in the program have access to elective courses such as Animation, Digital Multimedia, Drawing, Graphic Design, and Video. The most popular options are Animation and Video. 
The Animation course covers 3-D computer and character animation and the fundamental principles of working in 3-D computer software with an emphasis on animation, performance, lip-syncing, timing and execution. Per SACI, the Video course "explores the "moving picture" through the analysis of many television and film forms, including fiction, documentary, and commercial. By doing an "in-depth" study of the work of a television or film director, as well as through practical experience of video workshops, students develop an understanding of the medium and begin to develop a personal approach to the language of moving pictures. Students are divided into groups of three or four." Students in this course will have the opportunity to write, shoot, sound-record, and edit a video. 

Mykey Studios, Milan, Italy 
Mykey Studios is a training center that offers courses in 2D and 3D Animation, CG (Computer Graphics), VFX, Rendering, Character Rigging, and Post Production. The goal of the studio is to "provide effective training, based on real technical production and not just on teaching the individual software." Courses are taught by "professionals and enthusiasts" with decades of experience, who work in video game production, film, short films and commercials. 
Courses fall under one of four categories: 3D Modeling and Animation, Architecture, Industrial Design, and VFX & Post-Production. The center offers 14 courses total. While Mykey does not offer degree programs, students may select as many courses as needed to customize a focus area or enroll in Master Classes (Programs). Master Classes such as Animation, VFX, and Virtual Reality are immersive (students attend classes Monday-Friday) and the take six months to complete. 
Depending on the program, students will receive one or more certificates. For example, graduates of the Animation Program will receive a Mykey Studios Certificate, an Autodesk Attendance Certificate, and an Autodesk Maya Certified Professional (ACP) Certificate, while Virtual Reality graduates will receive Mykey and Autodesk attendance Certificates. 
For information about studying abroad, see The Benefits of Animation Study Abroad Programs. 
Note: The schools listed in this article welcome students from around the world, so most programs are taught in English. However, some schools may require Italian I or Italian I & II, so inquire within. All program information has been obtained from each school's official website and was accurate at the time of publication.