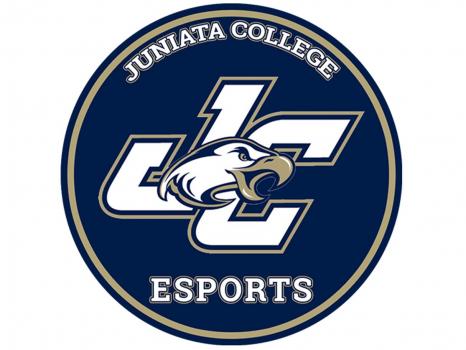 Alex Kurtz is the Director of Esports and Head Coach at Juniata College
We spoke to Alex Kurtz, Juniata College's Director of Esports and Head Coach about their program.
Animation Career Review: What are the esports in which your school participates?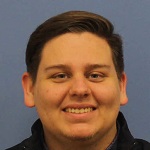 Alex Kurtz: Currently, Juniata offers "League of Legends" at the varsity level. We also have a "Super Smash Bros" team as well that is not backed at the varsity level.
ACR: If you offer esports scholarships, please describe your program (full ride, in-state only, etc)
AK: We currently offer five, $2500 scholarships for star League of Legends players per year.
ACR: Please fill us in on your recruiting efforts.  How are potential students identified? Key stats?  What can a student do to connect with your program?
AK: Potential recruits are identified by three different factors: skill ceiling, academic standing, and ease of contact. Skill is obviously vital for having a competitive team and academic standing is important to make sure they can handle a collegiate workload. Ease of contact is one that not a lot of students look at. Many players change their summoner names or do not reply with haste, which makes them hard to find for many collegiate coaches, including myself. The player could be the next Faker, but I cannot offer them a scholarship if I cannot find them or talk to them.
ACR: Esports are new to everyone.  Please share with us the story of how your program came to fruition. 
AK: Juniata College's varsity program started last season, but the club team had competed in CLoL on their own accord in years prior. Last year though, the Landmark Conference announced that it would partner with Riot Games as an official conference partner for CLoL with six schools and Juniata being one of them. After that, the program was elevated from a club team to a varsity program.
ACR: Describe the type of student are you seeking.
AK: In terms of recruiting, Juniata's esports program is looking for excellent in-game talent. However, we also have an eye for more than just competing. With industry being worth around $1.1 billion, we noticed quickly that academic tie-ins are also crucial to success as the job market continues to grow. If a potential student wants to dive into the industry, we want to do everything we can to support the vision and goals they have.
ACR: As esports are so new, what are the common misconceptions people have about them? 
AK: Over my lifetime, gaming's perception in the public eye has improved until recently, where I have heard an increased response that video games cause violence. Many published studies have found that there is no causation between playing "violent" video games and an increase in aggressive behavior, and many of the published studies that say otherwise often do not have an indicative sample size. Another misconception would be that video games objectify women and it holds no water in my opinion. While some video games, like the "Grand Theft Auto" series for example, do tend to objectify women, these types of games are not played on the esports stage. The best way to describe the difference is that "Esports are video games but all video games are not esports." On top of this point, a study from the Entertainment Software Association that was released in May of 2019 showed that 45 percent of people who identify as gamers are female, which is a nine percent increase from 2006. If the games truly objectified women, then this increase in women identifying as gamers should not be rising on a year-to-year basis. Finally, video games also are the first co-ed global sport to make it to a large scale and women, as proven by Geguri, who was the first female to play in the Overwatch World League, can stand on the same stage as men and compete at the highest level.
Gaming also still gets the "mom's basement and eating Doritos" stigma quite often but organizations, especially at the professional level, have evolved to function much like a traditional sports team does. Many teams have gym routines as well as a nutritional guide and a team chef to prepare meals for the players during the season.
ACR: What are the common concerns you hear from parents regarding esports participation?
AK: The biggest concern is if their child will be bottled up in their room 24/7 playing. I make sure to speak about the practice schedule and how they will have a schedule like any other student-athlete on campus. I also provide an optional nutritional guide and gym routine to every player on the team.
ACR: Tell us about the season.  What other schools are in your division and conference?  How many opportunities are there to compete for a student athlete?
AK: As a student-athlete, the opportunities to perform very depending on the specific esport they are playing at the time. "League of Legends" has tournaments all year round and has the collegiate season in the spring. We compete in the Landmark Conference during the collegiate season, which consisted of Drew University, Catholic University of America, Elizabethtown College, Susquehanna University, Goucher College, and Juniata College (us) last season. In the fall of this year, the team is planning to compete in the ECAC Conference to prepare for the collegiate season in the spring.
ACR: What can an esports student athlete expect in terms of time commitment?  How many hours of play, practice, travel? 
AK: In terms of time commitment, an esports athlete will have a dedicated practice for two hours every Monday through Friday during the academic year. Travel depends on the team's performance and tournaments they decide to attend. Match days will also require a substantial commitment depending on the format.
ACR: What are the academic expectations?  Are there minimum GPA requirements? Do you offer study tables or other programs to support the student athletes?
AK: I require a minimum of a 2.5 GPA to stay as an active member on the team. Players are welcome to come to my office if they are struggling.
ACR: Share with us how your team is doing this season.
AK: The players are undergoing tryouts to form the team for the 2019-2020 season.
ACR: Tell us about your coaching staff.
AK: The coaching staff consists of two volunteer coaches outside of the organization. They came to me on their own accord to help with the team. Both provide support during scrimmages and recruiting efforts if possible.
ACR: Tell us about your esports practice and/or competition facilities. 
AK: Practices go for two hours after classes end Monday through Friday. Our facility utilizes 10 PC rigs with Alienware towers, Dell 144hz monitors, Logitech peripherals, and Secretlab chairs that are available to the players at any point. Five of the computers are settled in a dedicated competition space with plans to upgrade to six in the room in case of an addition of Overwatch. The facility also features a team bathroom, kitchen and lounge that is used for film review.
ACR: Please share any unique qualities of your program (first one in state, emphasis on team)
AK: Our team is unique due to our dedication to the academic/industry side of esports as well as our competition. Esports are more than competition, so we've started developing opportunities for students to work alongside the program in roles that can help them jumpstart careers in the industry. Our first foray into that side will be a videographer position starting this season that will document our team's journey through videos on our social media platforms.
ACR: What advice do you have for prospective students wanting to pursue esports, as well as those specifically seeking esports scholarships?
AK: For prospective students, my greatest tip of advice would be to make sure you are easy to find. Even if you are not the strongest player, I will take more of an interest in someone who is high-diamond elo who communicates with me often and asks questions rather than a grandmaster player who takes weeks to respond. Also keep your summoner name during the season the same please!
ACR: In what ways do participants in collegiate esports programs benefit?
AK: Collegiate esports programs not only offer a possible developed path to a pro career, but also provide a safety valve if a playing career does not develop after a player uses up their eligibility.
ACR: Tell us about your goals for your program. (Do you expect to add more sports, scholarships, etc)
AK: My goal is to first establish a program that can provide educational opportunities and experience to those students interested in esports and to grow the program based on that. During that time, I'd also like to see the program can develop into a mainstay on the competitive side in multiple titles, especially Overwatch, which I hope to add in the next few years.
ACR: From a competitive esports standpoint, what is the single most significant moment or accomplishment that stands out in your program's brief history?
AK: We are a young program, but prior to my hiring, the team qualified for the National Play-In Tournament in their first year as a varsity program after a second-place finish in the Landmark Conference.
Check out more interviews at The Animation Career Review Interview Series.