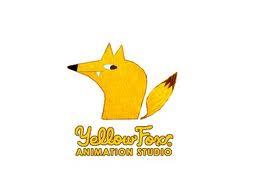 As soon as I read about Kelly Shon, owner and Art Director at Yellow Fox Animation Studio, I knew immediately she would be a great addition to our Interview Series. 

With experience in both the animation and gaming industries she has an extremely well-rounded approach to visual productions. Her studio quickly became a success and has warranted several industry awards, including awards from: the Kids First International Film Festival, the International Family Festival, Comic Con International independent Film Festival and the Brooklyn International Kids Film Festival.
Part of Kelly's success can be attributed to her recognition of the importance of building a  solid team to help run Yellow Fox. Currently her team that includes:  Moonsoo Lee, Concept Artist, Gennady Babichenko, Modeler and Jackie Jiang (Ke Jiang), Texture Artist (click one each link to check out their personal portfolios).
When we interviewed Kelly about her success in the industry and what it is like to run the business side of a prospering studio she offered our readers some great advice about how to handle business as an artist, the importance of your team, and the value of networking:
For any of our readers not familiar with you could you explain your studio's vision and what separates you from the (vast) competition?
We offer a very unique and original style of design and animation.  The studio's primary technique is a 2D paper-cut style of animation created by using 3D computer applications. Our goal is to integrate our creative vision with our technical skills to improve the efficiency of the production of the animation, while at the same time satisfying our clients.            
 
As a creative professional how have you handled the business-side to running an animation studio?
As much as we appreciate being creative, we also deal with the business aspect in a creative manner by increasing our efficiency in order to compete with other studios. There is no longer a limit to taking on any project from any part of the world because of the wide access to the Internet. Virtual meetings and ftp servers enable us to keep communication going, as well as keep on-track between our clients and ourselves. I always see one client having the worth that of one thousand because this industry is all about referrals. Keeping a good relationship with clients will be the key to success in the future I believe.
 
How did you initially get your foot into the door of the animation industry?
I started as an intern at the studio that was producing the first pilot of Family Guy. My director was teaching at the school at that time and me and several others were picked from the class to help him out with Family Guy. I was involved with all the basic stages of animation such as clean-up, ink and paint, slug-in, scanning etc. That was a good opportunity to learn about the general process of making animation, however, I felt the need to learn more about storytelling and animation techniques.

What kind of education did it take to get you where you are today and what , if any, type of ongoing education are you involved in?
I decided to learn more about animation and heard about California Institute of the Arts from my director. Shortly after I got accepted to the Character Animation Department at CalArts, a school that provides the best environment for students to learn the principles of animation, film making, storytelling and networking.
 
My on-going education are projects that we work on. We develop a deeper level of style and get better and faster by dealing with new challenges that we encounter from each new project.
Which role in your company generally takes on the hiring for your company?
We are always open to finding new talent, however, we prefer to hire based on referrals we get by our friends, rather than hiring individuals through on-line sources.  Since we are a start-up company, we all participate in making a decision especially when bringing a new member to the team.

Has the trend of overseas animation outsourcing affected your firm, if yes, how have you dealt with it or compensated for it?
To be able to compete with other established studios, not only the overseas animation companies, we try to improve our efficiency when creating animation to reduce costs, while not sacrificing the quality.  The budget is always the main issue as in any other business. Our goal has been always to deliver good quality with a reasonable price and a fast turnaround.
 
If you were going to hire a new employee/intern what qualities would you look for in a person and portfolio and where would you look (ex. job board posting, Craigslist, a particular school, etc)?
As I mentioned earlier, we always look for great talent but we prefer to get referred by someone who we have worked with/for.

If you had to describe the business side of the animation industry briefly to our aspiring designer readers, how would you paint an accurate picture for them and what advice would you give them to help them navigate it?
I think it is very important to become well connected in the industry in addition to working hard to make an awesome portfolio because animation is a collaborative art-form after all, and you are expected to work well with others.  

It is also important to select a good school to attend and meet people who can help you for your career.  Most of all, it is very important to find out what part of the industry you really want to work for and pursue that aspect as hard as you can without ever giving up.

What is the most important skill and/or hard lesson you have learned while working in the industry?
Networking is critical in the animation industry. Talent and skills are very important as well, but they can only take you so far.  Being able to work with others well is just as important as technical skill.

Do you hire freelancers? If yes, what would make you send work their way?
We have a few freelancers to help out on projects from time to time.  I try to accommodate their needs in terms of flexible hours because some of them are contracted to other projects as well.  We have Skype meetings and have them drop off their finished work on the ftp servers often so that I can ensure quality control. I feel like having a strong website with a showreel and/or the best samples of work is a great start to getting studios to quickly notice you.
What animation software packages does your firm prefer to use and which one would you recommend to beginners?
We currently use Maya, After Effects, and Premiere.  The rest of the members are comfortable with these tools. Maya is a very widely used in the 3d animation environment.  Anything that animation schools offer will be good to try out as well.
What advice would you give to aspiring animators looking to break into the industry?
There are so many tools available to animators these days. Keeping up with new technologies and staying up to date is helpful, however, it is important to adhere to the basic principles of animation. Good portfolios, networking, and hard work are the key to success.
Check out more interviews at The Animation Career Review Interview Series.