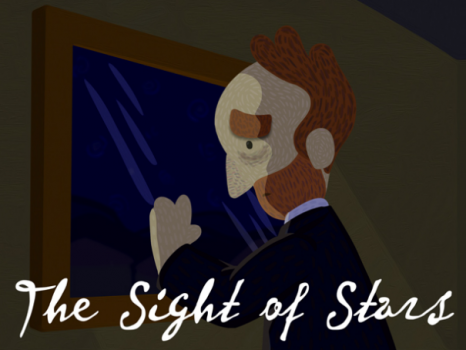 The Animation Career Review interviews list has grown quite large over the years as we've talked with over a hundred industry professionals, but none like the one we're about to share with you! Today we bring you probably the youngest artist we've ever interviewed! Devon Manney is in his first year of college at USC School of Cinematic Arts, and has already completed an animated short film!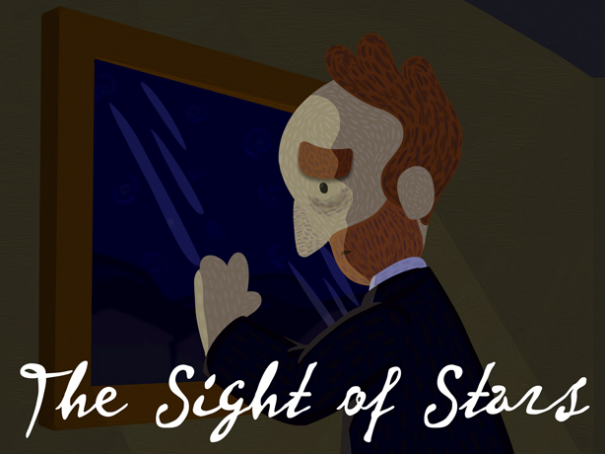 His second short film, The Sight of Stars, is dedicated to shining more light on Van Gogh's beautiful life that most people know little about despite knowing his name and his famous painting. His Kickstarter crowd funding is mainly to afford a professional composer to bring the film to life through its audio, and the extra money he raises will help him enter his animation into as many film festivals as possible. If Devon is an example of what the next generation of visionary animators will offer the industry, then I'd say we're in for an exciting decade. Keep reading to see why.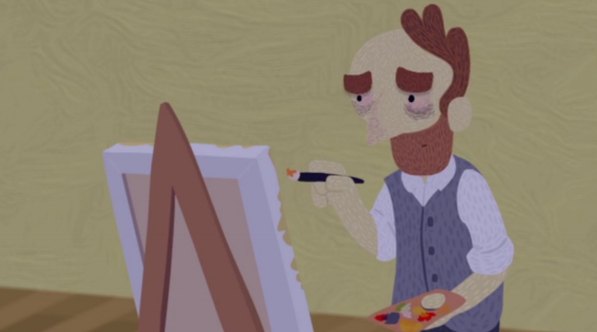 Most people sadly know very little about Van Gogh other than he was the artist who painted The Starry Night and that he cut off his own ear. What's one other important or fascinating little-known fact about him that everyone else should know?
One of the most interesting things about Vincent was his close relationship with his brother, Theo. Vincent wrote hundreds of letters to his brother, and every single one is filled to the brim with intricate descriptions of recent paintings he worked on, and heart-wrenchingly beautiful explanations of his deteriorating mental state. Many of them are available to read at VanGoghLetters . . . I look through them sometimes before I animate to kind of "get into character" (the title of the film also comes from one of the letters).
I definitely did not know that! Your Kickstarter page vividly explains how the idea for your Van Gogh short film came to you by studying several famously depressed artists throughout history. Who were some of the other artists you researched before coming back to Van Gogh?
 
Michelangelo and Jackson Pollock were two of the main ones, originally, but I couldn't find a compelling narrative to work the three into, and gave up pretty quickly. At one point, I was also going to weave a part about Leonardo da Vinci and the Mona Lisa, but at the end of the day, everything just felt contrived.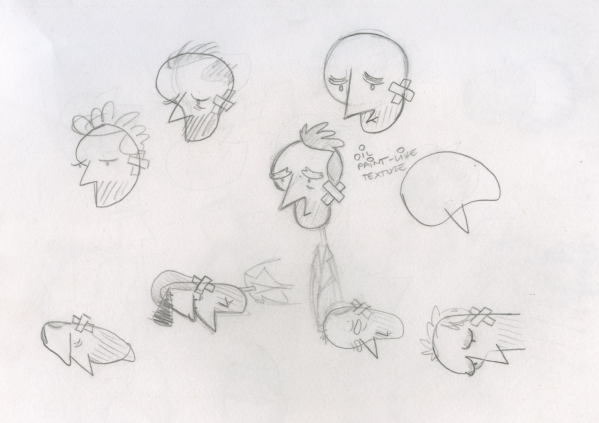 You mention your old sketchbook drawings inspiring you to bring this short film to life. Can you share more of those early sketches with us, and also describe what the first week of production was like?
 
The earliest ones are from the original idea, and to say the least, they were drawn rather crudely (I don't think I ever sketched out the other artists, and I'm not sure why). But even coming across the super rough attempts at drawing out Van Gogh was enough to sell me on making the film.
Whenever you finish pre-production and move into actually creating the film, it's both incredibly exciting and nerve-wracking at the same time. You're so ready to finally start animation, but you know in the back of your mind that there's no going back once you begin. Essentially, once I create the file for the first scene in Flash, the clock in the back of my mind starts ticking. For me, that's somewhat invigorating –– it gives me a greater urgency to get work done!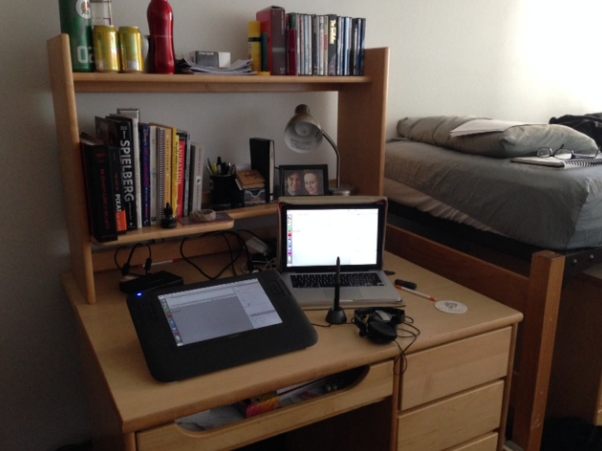 What's a normal "day at the office" for you these days? What is your animation setup and work process?
 
Well since school began in late August, I've been working almost entirely out of my dorm room. I have a 12-inch Wacom Cintiq on my desk, and whenever I animate, I just hook it up to my laptop and start working! Luckily, my roommate doesn't seem to mind that I'm often animating far into the night...as far as I know.
Before I started the animation part of the process, I made a shotlist to help me keep track of progress. Each shot is composed of around 4-6 storyboard panels, and once I'm done with a shot, I check it off the list and move right on to the next one.
I use Adobe Flash to animate, and Photoshop to make Vincent's surroundings look like his oil paintings. I wanted it to feel like you could see everything that he could, all the beauty he perceived. This makes everything a little more time consuming, but I think it'll be worth it in the end.
We love your storyboard panels! Can we see a few more? Also, how long did it take to storyboard from start to finish, and how many panels did it take?
Absolutely! I'm not entirely sure, but I'd say I storyboarded everything out in around a month or so, which took well over 200 panels. However, several times, I realized that a scene I thought was perfect when I storyboarded just wasn't working well when I animated it, so some of the scenes are drastically different than how they were structured as storyboards.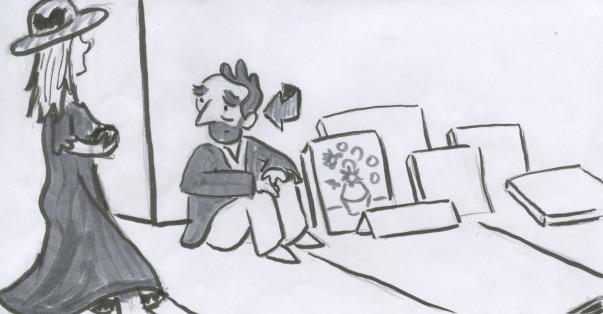 Impressive! I can't wait any longer for your short film! Can we see a frame from a completed animated scene to tide us over until the film's release?
 
Oh, of course! This is a frame from a shot I completed on Saturday!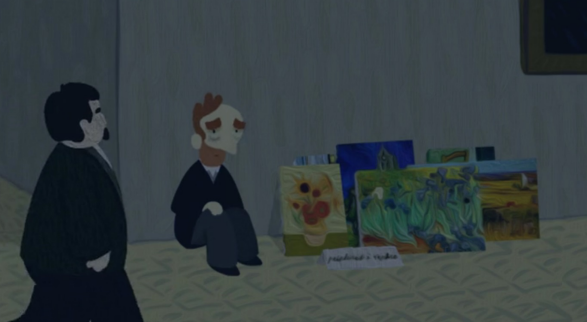 Fill in the blank: The future of animation is ______? In what ways do you think the animation industry will change the most in the next few years?
Encouraging. While I'm becoming more and more disenchanted with the features being put out by most major studios, and their decreasing interest in taking risks, I think the independent animation scene is stronger than it's ever been, thanks to the proliferation of film festivals and internet accessibility. Animators like Don Hertzfeldt and Jeremy Clapin have created some ridiculously fantastic work in recent years, (Hertzfeldt's "it's such a beautiful day" is one of my favorite films of all time) and are able to get their films out to a much bigger audience than would be previously possible. My hope would be that in the years to come, the studios will stop diluting compelling stories down to a generic pulp in order to rake in as much box office capital as they can, and additionally, that independent animated films can become just as successful as independent live-action films have become in the last two decades.
It's always great to meet another huge Hertzfeldt fan! Your Kickstarter campaign indicates you'll finish the animations in May and complete post-production in July. Are these targets still likely? Where and how will you be working with a sound composer to finish the short film?
Absolutely, I'm working very diligently in order to meet those self-imposed deadlines, and all seems to be going smoothly so far! Near the end of the campaign, I'll begin to talk with a selected composer on where music will go, how it should sound, and so on. Originally, I was planning on commissioning the score, and conducting/recording it myself with the help of some friends. But thanks to the amazing support on Kickstarter, I may very well be able to afford a professionally performed score on a soundstage, which would be amazing.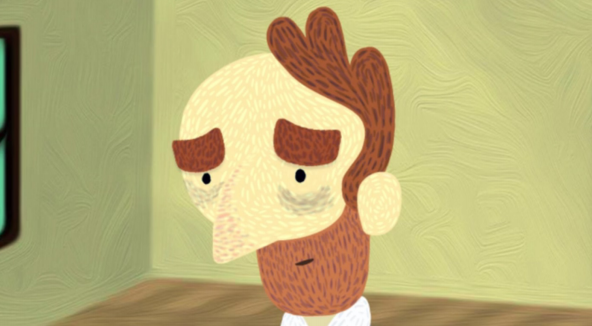 Kickstarter is filled with promising projects that sadly don't get fully funded. Congratulations on already hitting your funding goal! Tell our readers what the additional funding will go towards so that they'll still help you expand and polish your short film!
Additional funds will help to finance the aforementioned professional recording, along with helping to pay for festival submission fees. I plan to send the film to as many festivals as I possibly can, but those fees add up really quick!
Is there anything else you would like your followers to know at this time?
Just that I'm so thankful for all of the support the film has gotten the last few weeks, and that I can't wait for people to see the finished product.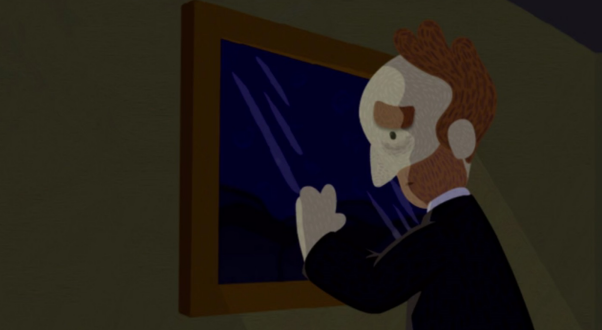 Lastly, what advice would you give to aspiring animators?
Never stop learning. Never stop drawing. Never stop believing.
Thank you for taking the time to have this interview with us! Be sure to keep Animation Career Review updated on all of your project's announcements in the future! Good luck on your Van Gogh Kickstarter!
Check out more interviews at Animation Career Review's Interview Series.