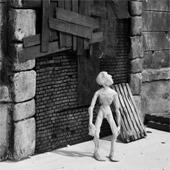 One Kickstarter project that caught the eye of Animation Career Review is "From the Womb to the Tomb." This dark themed stop motion animation describes itself as a film noir puppet drama about mortality set in a dystopian future. The premise of trying to cheat death combined with some really mysterious concept art was so intriguing that we had to know more, so I interviewed the producer, Stoyan Yankov, and the writer/director, Rolf Blume-Jensen, about their current and upcoming plans. Here's everything you need to know about their animation.

Was there a single moment in your past when you realized you wanted to spend the rest of your life creating art?
Stoyan: I've always been into film and art in general. Several years ago I attended acting classes and one day my friends and I decided to make a film for a competition. From this day, I have produced and directed over 60 productions, so my hobby turned into a career. It was kind of a continuous battle between my educational background (Finance) and my interest in film, inevitably won by the latter in the recent years.
Rolf: Like Stoyan I've, as far back as I can remember, been into art, film and design, but the day I realized I wanted to do stop-motion was back in 2009. It came pretty much by accident, or boredom rather. The wife and I were moving but didn't have an official place, so we were staying in this house of a deceased family member for about a month. I was just waiting to start school so I didn't have a lot to do. I had my computer but no internet access. The TV only had one channel, one of those news channels that just keep recycling the same segment over and over again. So one day I was just randomly roaming the house and found this big box of Legos, and decided to make a stop motion film. So I just started setting up this little scenery and shooting. No script, no storyboard. I didn't even review the scenes or anything. But it really got me hooked on this type of storytelling.
What was the first day of this project's inception like? How did you think of the initial idea and what did you do after realizing you had found something important to explore? Describe that "Eureka" moment and the hours that followed.
Stoyan: I met Rolf as he won the talent prize at the competition I'm coordinating (Aarhus Short Film Challenge). His film there was certainly exceptional. Rolf presented to me his project he's been developing for 6 years. A project deeply inspired by his personal story. It was stunning. He was looking for a producer and I simply couldn't say no to this.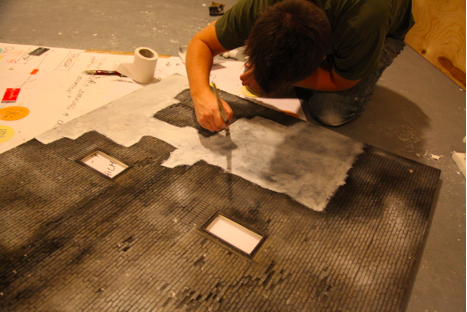 What's a normal "day at the office" for you and the team? Share your work process with our readers!
Stoyan: A normal day at the office would strongly depend on the goals and focus at the certain time. As we've been in development most tasks were related to funding and project management. We meet up in the morning, drink by a fresh cup of coffee and have a short briefing, discussing the certain outcomes we aim to have achieved by the end of the day. I'm pretty much a geek when it comes to time management and productivity and often people joke about my "schedules" and "spreadsheets" (Yes, Rolf..). Then everyone takes a few tasks and start working on them. We try to have fun and enjoy the process. I love working with these people, cause they are doing amazing job, but also don't take things too serious and it's very pleasant working environment.
To further inspire today's young artists, can you share more photos of your current sets and prototype puppets from your studio? What part of the project are you currently designing or filming at this time?
Stoyan: Absolutely! Though the most interesting ones have already been published :)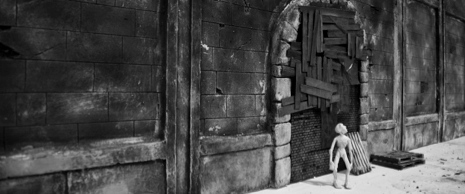 Fill in the blank: The future of animation is ______? In what ways do you think the animation industry will change the most in the next few years?
Rolf: To be honest I don't think much about it. I tend to focus on my own goals and constantly better myself. I think if you're good at something then there will always be a market for your product. In terms of stop-motion a lot of people say it's a dying art. I completely disagree. I think it's thriving. Not only Laika and Tim Burton, but there's so many aspiring artists making all these beautiful stop-motion short films. And I think the world needs it. Especially now with CGI and 3D dominating the movie industry.
Out of all the art you've shared, the concept art for SCN 09 has me the most excited and intrigued! Can you give any additional details about this scene, or perhaps a hint or teaser of what happens before the scene begins?
Rolf:  The fossil utopia. This is sort of a waiting room for what happens next. Before he enters he has gone down into this huge excavation site, which in way is like taking a trip back in time. The room is like a prehistoric museum. The walls and floor are made up of tiles with fossils millions of years old. The chair is a huge piece of amber with amphibians suspended frozen inside. I obviously don't want to give away too much, but this scene is a prelude to his fate.
Roughly how long do you think your short film, From the Womb to the Tomb, will be when it's completed? Also, is late 2014 still the projected release date?
Rolf: It's doubtful the release will be inside 2014, but of course we work hard to bring it to the screen as soon as possible. The official length of the film is 8 minutes, but it's hard to say exactly until we actually have all the footage we need. There will probably be an 8 minute version for the festival market. But in a lot of the scenes I really want to dwell in the atmosphere of film to draw the audience into these feelings I'm trying to explore. So most likely there will also be an extended cut for the Blu-ray crowd.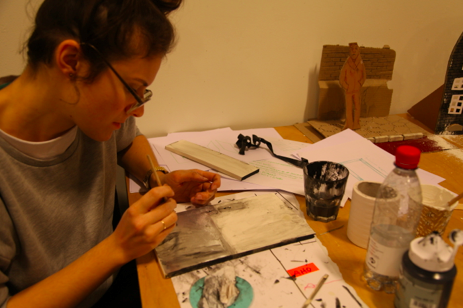 In your Kickstarter's "Risks" section you mention the challenging nature of working with stop-animation. What risks have you foreseen and how have you worked to prevent those setbacks from happening? Have any other unforeseen obstacles occurred?
Rolf: Sadly the biggest obstacle is finance, which is why we need our Kickstarter campaign to succeed in order to complete the film. The second most challenging aspect is time. No matter how well you prepare you will always end up fighting the clock. All you can do is learn from previous experience and hopefully avoid making mistakes twice.
Your production team has already grown excitingly large! What is your team's plan for 2015 after this short film is completed and released?
Stoyan: We are definitely happy to have built such a team of skilled creatives. Along with "From the Womb to the Tomb" everyone is also involved in different projects. And we are hoping to work together again in the future on even better and more exciting ones. It's been proven people keep on working together, as you get used to "feel" each other after a certain time. Sometimes there's simply no chemistry, but we are lucky to have people, which operate at sort of the same "state of mind"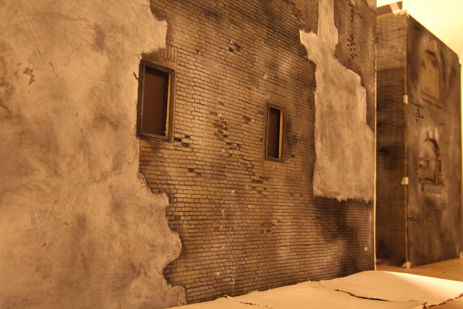 Is there anything else you would like your followers to know at this time?
Rolf: Everyone in the team are busting their ass to make this project come to life. Hopefully our followers will see our commitment shining through in the final film.
Lastly, what advice would you give to aspiring animators?
Stoyan: Never give up! Stay true to your vision, be persistent and work hard. Find a mentor and try to put your works out there. You never know who could see it and give you the chance of your life.
Rolf: I completely agree. Keep fighting for your project no matter how improbable things seem. At some point you will most likely reach a point of demoralization. Fight through that shit and keep going forward!
Thank you for taking the time to have this interview with us! Be sure to keep Animation Career Review updated on all of your project's announcements in the future! Good luck!
Check out more interviews at Animation Career Review's Interview Series.