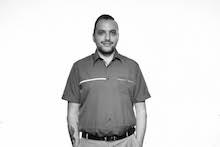 Perched 4,000 feet above sea level in Costa Rica's capital city of San José sits Veritas University (aka Universidad Veritas), surrounded by a vibrant cosmopolitan cultural center that boasts temperate weather year round. Founded in 1976, Veritas is renowned throughout Central America for its distinguished studies of art, design and architecture as well as its unique global outlook and Christian foundation.
For those interested in the study of animation, Veritas offers two programs that are well worth having a closer look at- particularly given that the school welcomes many international students seeking adventure and opportunity in one of the region's safest and diverse nations. The 2D Technical Animation program (Técnico de Animación Digital 2D) prepares students for the field in just 5 semesters, while the Licentiate of Digital Animation (Licenciatora en Animación Digital) is a comprehensive program that pushes students past the traditional curriculum of a Bachelor's degree.
Diego Garzón recently joined Veritas as the new Academic Director of Film, Animation and Photography. Garzón is a graduate of Full Sail University in Florida where he studied Film and Entertainment Business. He has spent years working throughout the Americas as a producer on independent, live action and documentary films as well as blockbuster animation hits including Pixar's Wall-e and Dreamwork's Ice Age. For our latest Spotlight Q&A, we asked Garzón about the animation degrees at Veritas, the school's philosophy, and its place within the context of Costa Rican cinema. We hope you enjoy! (This interview has been edited minimally for length & clarity).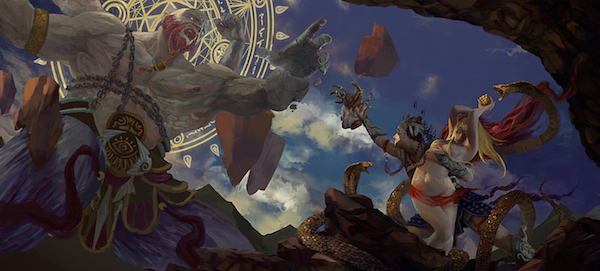 ACR:  Diego, after years working as a producer internationally, you recently took on the role of Academic Director in Universidad Veritas' Facultad de Imagen which includes the programs of Digital Animation, Film & TV, and Photography. What attracted you to Veritas?
Diego Garzón: After working several years abroad as you mention, I came across Universidad Veritas and liked it right away due to its focus on multimedia and design, and its beliefs and values. Veritas is one of the top universities in the region as well as one of the few film schools with a very unique teaching method. Costa Rica also has many good qualities to offer- a stable economy, good weather, no military, a green lifestyle, and very nice people.
ACR: What is the current film and animation landscape like in Costa Rica, and where does Universidad Veritas fit into the picture?
DG:  The film and animation industries in Costa Rica are very young. There are no production laws established yet, for example. For being such a small sector, the animation industry here has already formed a few key companies which have produced outstanding work for the web as well as national and international TV networks.
Universidad Veritas plays a crucial role in the development of these industries; the majority of animation entrepreneurs and most of the new filmmakers here are our own students and alumni. That is why we are committed to the continuous improvement and evolution of our programs and to having top of the line software, equipment and professionals to serve our students and our community.
ACR:  Veritas offers two distinct animation programs. Looking closer at the 5-semester 2D technical animation program, what type of student does this program target?
DG:  Our 2D technical animation program was created to target both young students coming out of high school and working professionals who have been hoping for an opportunity to study 2D animation. The program is taught during night hours so students with daytime jobs have no problem. Upon completion of our 2D program, graduates can expect to be able to work as 2D animators at different levels of the industry. The program emphasizes entrepreneurship and we encourage our graduates to create their own small animation companies- either to work on original IP or to provide 2D animation services.
ACR: Veritas also offers a Licentiate degree in Digital Animation. This isn't a degree that many North Americans are familiar with. Tell us a little about this option.
DG:  In Costa Rica, the Licentiate title is awarded to students after five to six years of study. The Consejo Nacional de Rectores (Council of Rectors) defines a Licentiate as lower than a master's degree but higher than a bachelor's degree. The Licentiate degree in Digital Animation at Veritas is taught in eleven quarters (each quarter is 15 weeks in duration), so it takes a minimum of 3 years and 8 months to complete the program.
Our Licentiate program in Digital Animation gives students the time and support necessary to create a varied professional portfolio that's perfectly suited to securing paid industry positions after graduation. It's designed to prepare students to create artwork at a professional level, and it targets individuals aspiring to build a career in visual media. Veritas Digital Animation School has agreements with top universities abroad to provide our students with the possibility to enrich their career by working abroad, or conversely for expats wishing to study at Veritas.
ACR: John  Lasseter famously said that no amount of great animation will save a bad story. How do Veritas students learn about narrative techniques and story within animation?
DG:  Throughout their time here, our students take different courses in composition, acting, literature, screenwriting, and storyboarding. We encourage them to learn about elegant character development and to always know that good storytelling should come before technological and artistic aspects of their animation films. Additionally, the school offers workshops and master classes about storytelling, creative writing, and other opportunities to feed this very important area of learning.
We see our animation students as creators, and we push them to create characters that are three-dimensional beings that have backstories and personalities that are real in the universe where they exist. The objective of Veritas is to combine creative talent and technology to create 2D and 3D animated films with heartwarming and memorable stories. We push students to make story first and foremost in all their animations and films in order to create stories and characters that will remain with you forever.
Throughout the program, students learn to appreciate the importance of developing a balance between skills-based technique with clear visual design principles and animated storytelling methods. Our faculty are approachable and available to help, support and challenge the students. Veritas has a long tradition of academic excellence; we specialize in education for the real world.
ACR: On the flip side of the equation, there are the technical tools of the craft. I hear your campus is quite compelling and modern. What hardware and software do your students have access to?
DG:  The Veritas Animation Department boasts unique state-of-the-art computer labs in addition to open labs. We have top of the line industry-grade hardware and software in all of our labs. We also have a render farm with thousands of cores capable of rendering a complete feature film right here on campus.
ACR:  Are there opportunities that your students take advantage of outside of the classroom?
DG:  Since I recently joined the faculty at Veritas just this year, I have been hard at work in strengthening and creating stronger bonds with the local and global industry. Our students have the opportunity to work with local studios on global projects. We recognize the importance of personal development and soft skills such as communication, teamwork and problem-solving. There are opportunities for students to get involved in activities including volunteering, internships, industrial placements and study exchanges.
ACR: Diego, tell us about Veritas' unique international approach to education.
DG:  As a rule, we believe in the importance of diversity and the celebration of difference that allows students to grow into emotionally mature, well-rounded individuals with a better understanding of the world around them. It's common for our students to travel abroad to participate in activities; gaining an international education will benefit them when the time comes. As a rough percentage, 10% of our students come from abroad as foreign exchange students. We also have a Center for International Programs where foreign students come to learn Spanish and may opt to continue their studies at our school.
ACR: How do Veritas' core values and Christian principles affect the projects or curriculum that students in the Facultad de Imagen complete?
DG:  Our values and principles run in the DNA of the school and make us a more united family who is always looking out for the best service and quality to give to each other. This pushes us every day to improve our curricula to be at the level of the best in the world and on top of the industry demands. Our students are free to choose topics for their projects.
While the university is clear about its identity as a Christian university and its foundational convictions, we are intentionally committed to living out the faith within the community. As a Christian university, we integrate faith, learning, work and service in an effort to honor God in all that we do. Our programs are built with these values in mind to encourage excellence at all times. However, our students are free to choose the topics for their projects and follow any type or belief system they prefer.
ACR:  Last but not least, is there anything else you'd like to add before we let you go?
DG:  I think we've covered most of it, but I encourage everyone to check our schools of Film & TV, Digital Animation and Photography and to visit our campus. We are very excited to welcome you to our campus. We can't wait to see you in San Jose, Costa Rica... "Pura Vida"!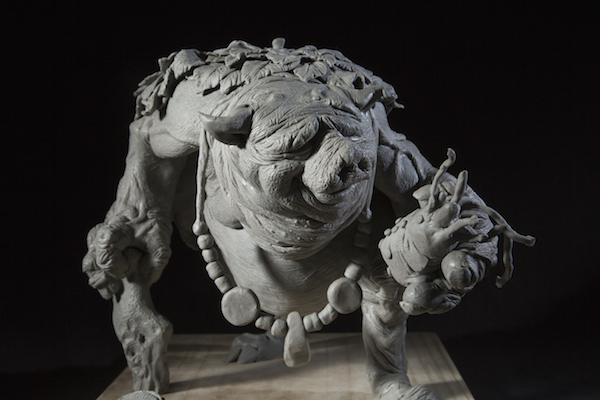 Check out more interviews at The Animation Career Review Interview Series.