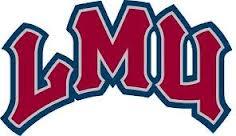 Overlooking the Pacific from the bluffs of Los Angeles sits Loyola Marymount University, a gem in animation education that we're taking a closer look at today. Working within the framework of the school's Jesuit tradition, LMU's Animation curriculum emphasizes critical thinking with a classical approach. Students combine rigorous core studies with courses in all elements of modern animation- beginning with traditional techniques and advancing into digital, multi-media and alternative forms of the art.
With a large pool of applicants and a very limited number of seats available (student to faculty ratio is just 12:1), the animation program at LMU may not be for every aspiring animator, but graduates take their place alongside fellow alumni including Johnny Bravo creator/director Van Partible, The Simpsons producer/director David Mirkin, director of The Dark Knight Returns Jay Oliva and recent grad Leonard Menchiari who is developing the smartphone video game inspired by citizen and police clashes, Riot.
LMU's animation program is chaired by Associate Professor and independent film maker José García-Moreno. An industry veteran whose work has been exhibited at many of the world's major festivals including Cannes, García-Moreno's broad background compliments the curriculum's focus. We spoke to him via phone for our latest spotlight Q&A. (This interview has been edited for length & clarity).
ACR: You've had a very fruitful and fascinating career, José. Tell us a little about your own unique educational background to start.
José García-Moreno:  I was born in Mexico City and went to film school in Prague, attending FAMU. It was very interesting as they attend film school in the studios. In a way, my education was a bit more like an apprenticeship. I was at Trnka Studios' Bratri V Triku, a prestigious studio in Eastern Europe, and it was there that I produced my first animated film.  
ACR:  You were studying there when the Iron Curtain was alive and well in what was then still Czechoslovakia. As a young artist, what was that experience like?
JGM:  From a social point of view, people tend to generalize all socialist countries but they were each different from one another. The Czechs, for instance, had some liberation… there was the Prague Spring under Dubcek and they were culturally more independent. Film making was regarded really as a propaganda tool. Because of that, there was actually more support and time given to produce films unlike the commercial model. To produce animation with this extended time, there was more value given to the particular artist. That created more experimentation and less limitation on their aesthetic approach.
ACR:  How did you find yourself in the States, eventually drawn to Loyola Marymount University?
JGM:  I came to the United States on a Fulbright scholarship and attended UCLA's Animation Workshop for my MFA which was different from my experience in Prague and more entrepreneurial in nature. One thing that attracted me to Loyola Marymount is its diversity and social justice mission… there is a social component in everything we do here. It's a comprehensive baccalaureate that nurtures students so that they can apply universal knowledge to their animation.
The piece that I bring to LMU is that I've seen both worlds in which 2 opposite pedagogies make an interpretation and produce animation. We try to use both here. For instance, we create an apprenticeship-like approach with our students in the department. By the second year, all students have to create a group project and learn the collaborative element of animation. They create community; they will need to nurture and be nurtured by others. By then, the sophomores help our freshman class which is very much like an apprenticeship approach.
ACR:  LMU's program emphasizes the fundamentals before getting into the nuances of the technological tools, doesn't it?
JGM:  Yes. The first animated film they do is actually shot on film so that they understand the value of a frame. It is completely traditional and they work alone. They go from there to the second year collaborative film project. Then they start doing things manually and on the computer- they do an interactive project and then a 3D animation.
For us, it's important that drawing has a specific value- we emphasize it every semester. We're classically oriented here at LMU which is so important because drawing allows you to understand space which allows you to put volume in space and time. It is the basis of everything we do in animation.
ACR: Artists are activists, and animators are no different. Your students tackle some complex themes brilliantly despite their tender ages and life experience. Does the school's social justice mission that you spoke of help to inform their narratives?
JGM:  Yes, absolutely. It's one of the reasons why I like it here so much at LMU. Animation is not just about killing zombies and blowing things up. Its influence is growing exponentially. It's entertaining but also philosophical. It can definitely be a language for social activism. The (students) see what our faculty are doing and the way in which we like to ask what can be done with animation.
Last year, I produced a series of animated shorts to address human and sex trafficking, domestic servitude and slavery with CAST (Coalition to Abolish Slavery & Human Trafficking). I made four of them in Mexico with a group of students down there. I think my students at LMU realized that while it's great to get a job and do your portfolio and have the necessary skills after graduation, that's not all that can be done with animation. They realize that as students, they have time to produce non-commercial things and we encourage them to explore their story telling now. It's very in sync with our Jesuit tradition.
ACR:  Many American youngsters do not have much exposure in their primary and secondary education to the visual arts.  What impact does that have on the department if any?
JGM:  I think there are two answers to that question. LMU is an expensive university to attend, so the first filter that we try to address is how can we promote diversity- not just ethnic diversity but also social and economic diversity. Our president is very committed to this and we have a lot of money for scholarships which enhance the makeup of our students.
In terms of the pools of talent, in the last few years we've seen a growth of applicants to our program because of its success so we don't have a shortage. But what we're seeing is that many freshmen come in with animation experience because it's so accessible now thanks to technology- they are all doing Flash. There are pros and cons to this. They learn how to animate based on software but not based on the fundamentals of animation which they need to understand 3D thinking and perspective.
Those fundamentals aren't being offered in high school anymore, as you say. No one teaches drawing because they thought it was irrelevant, but as we discussed it's not at all. Whether it's animation or architecture, engineering or robotics, these fundamentals benefit many fields. That's why one of the things we're pushing forward at LMU is an interdisciplinary approach to animation because it's going to be about many things in the future- it's about computer science, algorithmic animation and robotics and kinesiology all wrapped into one.
ACR:  José, it's been a pleasure speaking with you today. Thanks so much for your time. We look forward to following the success of LMU's animation department.
JGM:  Thank you!
Check out more interviews at Animation Career Review's Interview Series.