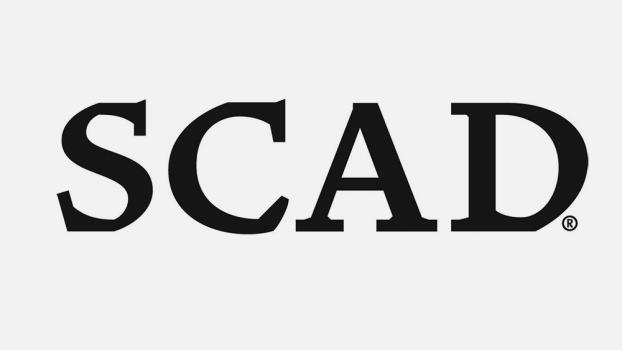 Duke Greenhill is the Chair of Graphic Design and Advertising & Branding at Savannah College of Art and Design
Readers of ACR are well acquainted with the many merits of an SCAD (Savannah College of Art & Design) education. Internationally recognized for its foundational approach to the creative arts and industries, the university continually produces graduates of the highest calibre that are ready to stake their claim in their respective fields from day one.
Among the university's many tempting fields of study is its Graphic Design program which confers both undergraduate (B.A. and B.F.A) and graduate (M.A. and M.F.A.) degrees. With an emphasis on art and narrative, students within the program learn the ever-changing theory and practice of design while applying principles of integrated branding and communications that position them for lifelong success in the field.
Award-winning creator, marketer, filmmaker, thought-leader, and advertising guru Duke Greenhill sits at the helm of SCAD's Graphic Design program as Chair. Guiding the program with his enviable acumen and outside-of-the-box thinking, Greenhill keeps a close eye on the industry's ever-changing landscape while offering students a framework from which to build upon.
For our latest Q&A, we were lucky to snag a little time with Duke to bring you his insight. Enjoy!
This interview has been minimally edited for formatting.
ACR: Duke, having come from an illustrious industry career doing everything from branding and creative strategy to screenwriting and multi-platform marketing, what attracted you to chair SCAD's Graphic Design department?
Duke Greenhill:  I have been hiring young creatives from SCAD for most of my career. I have always been exceedingly impressed by SCAD graduates. I recognize, also, that producing some of the best and the brightest is a "living" effort — an ongoing mission — and I was eager to join the university because I wanted to ensure that the department continued to evolve and guide the best and the brightest. Our current re-imagining of the curriculum is precisely to that end. 
ACR:  Does the Graphic Design program and its students and faculty 'cross-pollinate' with other programs at the university?
DG:  Absolutely. In fact, interdepartmental collaboration is, to me, an essential part of a graphic designer's preparation for industry. We build interdisciplinary collaboration into the SCAD experience in a variety of ways. SCADPro, for example, brings together teams of students from multiple programs to solve design problems for real world clients like Google, Uber, Delta, IBM and many others. On the everyday scale, we have classes that are built specifically around collaboration. For example, brand identity courses that involve both graphic design and advertising students.
ACR:  How does the narrative process and storytelling factor into the Graphic Design curriculum?
DG:  Storytelling is at the heart of graphic design, and so storytelling permeates the SCAD graphic design curriculum - and in the curriculum of all of our degree programs. There is not a single course where some element of storytelling is not built in. We routinely offer special workshops and seminars specifically on storytelling in the graphic design program, as well.
ACR:  As you well know from your career, today's graphic design encompasses interactive, UX and even environmental design. Given the rate of technology, how do you prepare students for the continued evolutions of the field?
DG:  With the inevitability and accelerating rate of technology, we believe the best way to prepare students for a marketplace we can't yet imagine is to instruct them in those elements — the bedrock — of graphic design that are permanent and unchanging. Typography, storytelling, form, function, human-centricity, research, process — we ensure that students graduate from SCAD with an expert theoretical and practical understanding of these and other fundamentals so that whatever evolutions they face in their future careers, they are equipped to ebb and flow with them.
ACR:  Going a bit further on that subject, compare and contrast the world of graphic design that you broke into versus what it has become.
DG: Graphic Design and technology are inextricably linked — they influence one another back and forth in a chase-and-retreat kind of dance. Because of this — and the advent of the Internet, personal computers, and social media — the Graphic Design I broke into was (for the most part) focused on utility. It was still ever-conscious of beauty, aesthetic and visual language, but it was largely focused on the how. By contrast, the Graphic Design of today — influenced by technologies and existing in this "post-human" era — is much more focused on emotion, on meaning, on the why. 
ACR:  On that note, whether it be transparency, minimalism, or sustainability, how do these trends and global themes impact graphic design, and how do they manifest in the work, projects, and interests of your students?
DG:  Graphic design has to speak the language of its audience, and the language of its audience is ever-evolving due to these trends and themes. More than anything else lately, the fast-growing global interest in social issues — LGBT rights, climate change, parity in the workplace — are showing up not in subtle, nuanced ways, but in the origins of student work. Students are making the work about these issues.
ACR:  Last but not least Duke, the world has become so bite-sized; we demand to be captivated by content within mere seconds. What do you think of this in terms of the constraints and limitations as well as the possibilities that it brings for creative designers in the field?
DG:  Creative constraints (including audience demands) don't limit creativity. Paradoxically, perhaps, creative constraints have been proven to vastly increase creativity. Tightening the requirements of successful graphic design (per the demands and desires of society, audiences and culture) actually open up the possibilities of design — they force the cleverness, originality and innovation of "good" design to expand.
ACR:  Thanks so very much for giving us your insight today.
Check out more interviews in Animation Career Review's Interview Series.