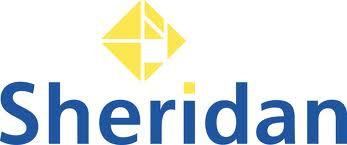 Tucked within Sheridan College's modern campus in a historic Toronto suburb, the intimate Animation Program is busy cultivating the next generation of animators. Out of some 600 applicants each year, the school carefully selects little more than 100 to embark on a full-time, four year journey that will lead to much more than a Bachelor of Applied Arts degree.
Sheridan's animation faculty, themselves distinguished in their field, craft coursework that marries the fundamentals of the field with advanced technology. The outcome is a program renowned for creating well-rounded graduates ready to tackle any challenge that lay ahead. For an inside look at the prestigious program, we spoke with the Coordinator of Sheridan's BAA Animation Program, Mark Mayerson. (This interview has been edited only for length and clarity where necessary).
ACR:  Mark, thanks for taking the time to speak with us about Sheridan's animation program. Your students take a variety of courses ranging from life drawing and storyboard to music, narrative and 3D modeling. What are the advantages of this rigorous curriculum on students' long term goals?
MM:  We believe that versatility is the key to a successful career.  The animation industry keeps changing. Software gets updated, tax credits change, and currencies rise and fall.  All of these things affect the animation business.  If our students are familiar with all parts of the production process and are well-rounded artists, they'll be prepared for whatever jobs are available.
ACR:  On the topic of animation's continuous evolution, how does Sheridan meet the industry's changing needs and expectations?
MM:  We have a professional advisory committee that we meet with regularly to make sure that we understand what's happening in the industry and that they are satisfied with our graduates.  We also regularly invest in the latest hardware and software to make sure that our students are working with the same tools that they will work with professionally.  This school year, we added Cintiqs to our second and third year studio spaces.
ACR:  I recently had the pleasure of viewing alumna Carla Veldman's stop motion short "The Scarf". Creating it while still a Sheridan student, it's a powerful piece that has garnered numerous awards. What enables your students to learn the craft from start to finish the way that Veldman's short exemplifies?
MM:  We believe strongly in the fundamentals.  While we stay current with hardware and software, the principles of visual story telling don't change.  We make sure that students understand that there is an audience on the other side of everything that they do and we emphasize that every creative choice affects how a film communicates to an audience.
ACR:  Now to one of the most common questions that you field: what work should aspiring secondary and post-secondary school students complete to improve their odds of acceptance to the Animation Program?
MM:  Sheridan places a high premium on applicants being able to draw what they see.  That requires knowledge of composition, structure, perspective, proportion and control over line.  Life drawing builds all these skills, so students should seek out drawing from a live model if their schools don't offer it.  Besides our regularly scheduled life drawing classes, we offer extra life drawing and our students regularly visit zoos and malls to sketch animals and people. 
ACR:  Once a student is accepted into the Animation program at Sheridan, what can they expect in the subsequent four years of their life?
MM:  The first two years of the program are built around doing exercises in character design, animation, layout, painting and storyboarding.  In addition, students take life drawing, courses in digital tools, animation history.  Over the course of four years, students take ten courses outside the program in other subjects to give them a broader perspective.
In the third year, a group of twelve students make a film together while continuing to take life drawing and digital instruction.  They also have a semester of stop motion instruction.
In the summer between third and fourth year, students spend 14 weeks doing co-ops at studios located all over the world.  When they return, students create films by themselves in their final year. 
ACR:  Let's talk about career options after graduation. Sheridan has cultivated long-standing industry relationships and also hosts an annual Animation Industry Day which showcases students work while attracting studio scouts. How much of an asset are the college's strong ties within the animation community to students?
MM:  Students come to Sheridan with the goal of working professionally in animation and we try to expose students to as many people from the industry as possible.  We regularly host guest speakers from various studios.  Our co-op office does a great job of putting students and studios together.  On Industry Day, we don't just screen films; we provide opportunities for students to spend time with industry people and show off their work.  Industry Day is followed by a day of interviews, where interested studios talk to students they consider prospects.  Being located near Toronto, we also encourage students to attend industry events and screenings there.
ACR:  Your distinguished alumni are proof positive that an education from Sheridan pays off for many animators. Why do you believe the college has played such a leading role in the industry since its inception in 1967?
MM:  Sheridan was one of the first schools to offer an animation program and from the start used teachers with industry experience.  The school has continued to emphasize practical skills and we work hard to make sure that we're up to date.  Our reputation attracts talented students who know that if they work hard, they have the chance to work on high profile feature films, videogames and TV series.
ACR:  In addition to the BAA in Animation, Sheridan also offers two post-graduate programs in CG and Character Animation. Who is the right fit for these 1-year programs?
MM:  There is a one year post-secondary program for anyone who has graduated from an art program, whether they have previously studied animation or not.  Students from fine art, design, illustration, architecture and other art programs take this course to learn something about 3D software and animation for a year.  There is an optional second year in either character animation or visual effects.
We do have some students from our four year program taking these courses to bolster their knowledge of 3D software.
ACR:  Lastly Mark, you worked as an animator, producer and director for decades before teaching and becoming the Coordinator for Sheridan's BAA program. What do you value most about your role at Sheridan?
MM:  The most fun I have at Sheridan is working with talented students and helping them grow.  Being surrounded by great artists, whether they are faculty or students, makes it a pleasure to be at Sheridan every day.  Just walking through the halls and seeing the art displayed on the walls is inspirational.  I truly admire the work of our students.
I hope that my time in industry and my varied experience reinforces the practical side of the program.  My goal is not only to help students grow as artists but to alert them to how the industry works politically and economically.  While the program offers a degree, I still think of it as a vocational program that builds job skills.  Our faculty has over 300 years of combined industry experience and all of us are focused on training the next generation of animation artists.
ACR:  And we look forward to seeing their work. It's been a pleasure Mark. Thanks for participating!
Check out more interviews at Animation Career Review's Interview Series.