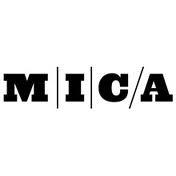 Maryland Institute College of Art (MICA) is among the nation's oldest art colleges, and for nearly two-centuries distinguished artists have flocked to its venerable Baltimore campus. To this day, first year students are required to take foundational coursework in painting, drawing, sculpture and more.
Leveraging these building blocks, the school's B.F.A. in Animation bridges the divide between the classical and the modern, and poises many graduates for a lifetime of success in both artistic and practical terms. To learn more about the Animation Program at MICA, we picked the brain of veteran animator and Co-Chair of the department Laurence Arcadias. Drawing from her own experiences, Arcadias shared with us some of the elements that makes a MICA education particularly apropos in today's ever-changing animation industry.  
ACR: Laurence, you have an enviable background as an experimental animator and a teacher beginning in your native France. What attracted you to co-chair MICA's Animation Program?
MICA: I spent over fourteen years in California teaching and working for various high tech companies. At this point, I wanted to share my time between teaching and developing my own projects. When I came to MICA for a job interview, I fell totally in love with the school. The animation department, initiated by Rich Lipscher and Jamy Sheridan, was just starting. I could see the potential of being part of the original plan, helping develop the vision of the department.
They had already started a 3D program and my contribution was to bring the 2D hand drawn back-to-basics aspect of animation into the curriculum.  Spending some years at Apple Computer and other technology-based companies made me realize how important it was to stay connected with the physical aspect of animation when the technology was moving so fast. I wanted to push that aspect for the students so they can experience the means of animation as an art form and find their own marks in a constantly changing industry.
ACR: How important is an animator's ability to work with a range of tools in today's industry?
MICA: Having a large palette of tools is mandatory to survive in today's industry.  It may feel contradictory for some students as the industry is pushing for more and more specialization. But in two or three years from now, it may be a different story. So many factors including the global economy and trends are driving the animation field in places that are hard to predict and in new locations.
Here at MICA, we encourage the students to experiment with various tools and techniques, from stop-motion to 2D to 3D computer tools. Being flexible and able to adapt fast is a key for animators to stay in the run.  And of course, to develop a personal vision and a sharp critical mind are also very critical to break it through.
ACR: Does the evolving nature of technology and the increased use of animation in diverse fields change MICA's curriculum or pedagogy?
MICA: Yes. We want our students to be exposed and aware of the latest technologies and we want them to be able to adapt to any changes that can happen in their carrier path. We educate them so entertainment is not the only possible track when we are surrounded by other industries and fields that could use their skills- like gaming, portable devices or architectural, scientific and medical imaging.  We have some students working for places like the National Geographic Society or Medstar, a health care organization. Being able to combine animation with other skills or passions can be very rewarding.
ACR: Art lives from constraints and dies from freedom, so said Da Vinci. Are imposed limitations an important aspect of student projects at MICA?
MICA: By nature, animation is a demanding art form that requires discipline and various skills. Very early students must learn how to simplify their idea to get it through and to deal with the time factor as animation is highly time-consuming.  As a primary limitation, we ask students to work on short projects and to be able to find creative solutions that will save them time. Animators work constantly in that dynamic of juggling between the freedom of their imagination and the constraints of time and technique.
ACR: Your creative voice is very avant-garde. How do you encourage students to pursue their own unique styles and take risks the way you have?
MICA: I had the chance to grow up and study in a country where education is almost free so taking risks is totally part of the system. Here in America, education comes with a high price and the "taking risk" notion is harder to embrace when you have student loans to pay back at the end of your studies. On one hand, when our students leave school they master the basic skills to get a job in the industry but we also help them cultivate their differences and stick out so they can go higher.  
During the course of their studies, students have the opportunity to challenge themselves and think animation out-of-the-screen. During a workshop conducted by Laure Drogoul last May, we turned MICA's glass building into a giant fish tank with animated sea creatures that were projected on the building at night. Last December, students were involved in a project called "Travellers" with the contemporary Art Museum. It was a series of strange voyagers rushing for their train and projected on a large window in the Penn Station of Baltimore for the pleasure of the usual commuter.
ACR: Speaking of unique opportunities, MICA offers a variety of outreach programs, as well…
MICA: Our Career Development office is very efficient at helping students network with the industry. They do a great job at keeping contact with major and local studios so we can partner with them and have internships for our students. We also have community programs at MICA to outreach different student population.
At MICA, we also believe in cultural exchanges and we offer several study abroad programs. Usually they come out of those experiences much more mature and open minded. We also have a strong speaker series with visiting artists and animators coming to the department and sharing their passion with the students. They act as role models and are a great source of inspiration.  
ACR: How do your students bridge the gap between the classroom and the production realities of the industry?
MICA: Sometimes it is through encounters. Bringing speakers in (to the) school can help create some personal first hand connections. Internships are another way for students to understand early what it is (like) to work in the industry and develop professional bounds. Each year we also have students enrolled in the SIGGRAPH's volunteer program which is a chance for them to see the latest trends in technology and meet key people from the industry in a pleasant environment.  
Another key that we have to offer and that we are promoting is the international aspect of the field.  We expose our students to other animation models from various countries. European or Asian animation (takes) a different economical approach with other sensibilities that are also successful. MICA fosters a large diversity of students coming from all over the world, creating an interesting mix of cultures that we try to keep alive as a source of inspiration that reflects these differences.
ACR: Last but not least, tell us a bit about the community of artists that MICA brings together.
MICA: Students at MICA can expect to meet a variety of great artists and educators who are generous with their time and very much dedicated to give their best. This is one aspect of our reputation and a reason why many students want to come and study here. It's also the place to meet other students who share the same passion and grow within a community that will last for the rest of their lives. Alumni are very much part of MICA's community and ready to help newcomers.
MICA is a very busy place with many things going on all the time: artist lectures, film screening, exhibitions, field trips, parties.  So as a student here, between classes, homework and campus activities, you can expect to be very busy and totally inspired.
ACR: Laurence, thank you for answering our questions. We look forward to seeing more great animators come out of MICA's program.
MICA: Thank you!
Check out more interviews at Animation Career Review's Interview Series.