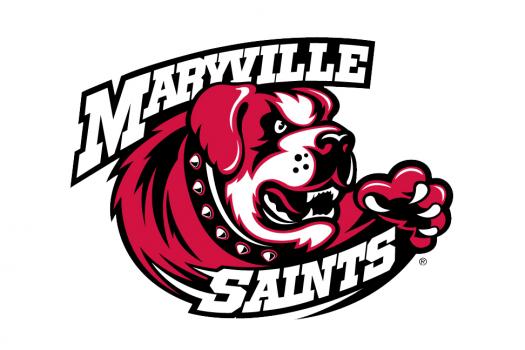 We recently spoke with Jarrett Fleming, Maryville University's Assistant Athletic Director for Athletics and Recreation about their esports program.
Animation Career Review: What are the esports in which your school participates?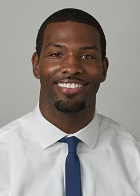 Jarrett Fleming: CS:GO, Hearthstone, Heroes of Storm, League of Legends, Overwatch, Rocket League.
ACR: Tell us about any esports scholarships you offer. 
JF: We offer a 2,000 participation award to everyone in our program.
ACR: Please fill us in on your recruiting efforts.  How are potential students identified? 
JF: We identify our recruits throughout the year and have a tryout in the summer.
ACR: What are the key statistics and what type of students are you seeking? 
JF: You have to be a challenger level player and the right for our program.
ACR: What can a student do to connect with your program? 
A student can complete our eSports questionnaire here.
ACR: Esports are new to everyone.  Please share with us the story of how your program came to fruition.  
JF: Our president initiated the conversation in May of 2015. The president had a conversation with one of our student named Dan Clerke and a professor and that's where the idea came about. One of our strategic goals of the university was to create and sustain pipelines that have importance, relevance, and impact the growth of Maryville University. We did our research on which games were popular at the time and how many high school students were playing those games. Then we started putting a plan in motion in June of 2015. The rest is history.
ACR: As esports are so new, what are the common misconceptions people have about them? What are the common concerns you hear from parents/guardians regarding esports participation? 
JF: Parents can't believe that we are giving their child a scholarship to play video games. They ask me all the time is this for real, the parent and I get a laugh due to their disbelief. Some concerns that parents have is how will their child adjust to campus life. Some students we have played video games all day and didn't do many outside activities. We do a great job integrating them within our campus community. It helps that are campus is small as well.
ACR: Tell us about the season.  What other schools are in your division and conference? 
JF: We are a member of NACE (National Association of Collegiate Esports). There are more than 125 NACE member institution and the number is rapidly growing. We also have teams who compete in TESPA, the Collegiate Starleague, etc.
ACR: How many opportunities are there to compete for a student athlete? 
JF: The opportunities are limitless. There are a lot of institutions that compete as club sports and varsity programs. There are also groups on campus that play for fun. We have a campus community club that plays for fun and we have 40 plus students who are in the club.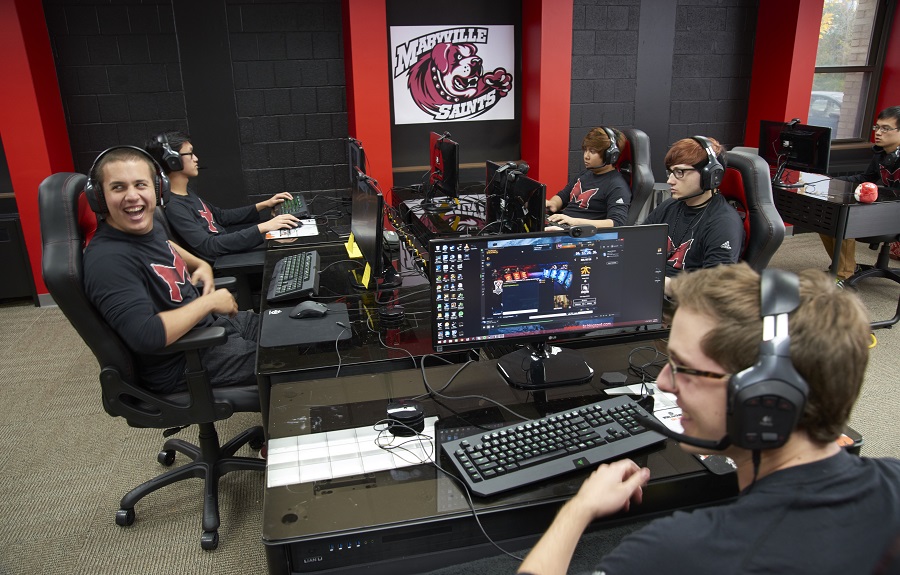 ACR: What can an esports student athlete expect in terms of time commitment? 
JF: It all depends on you and how good you want to be. Every time I go into our lab, there's one of our students practicing. They may put in 30-40 hours or more per week. Our students put in countless hours. I have a lot of respect for all the hard work and dedication they put into being the best. 
ACR: What are the academic expectations? 
JF: Everyone must keep a 3.0GPA to stay on the team. 
ACR: Do you offer study tables or other programs to support the student athletes? 
JF: We don't offer study table but the students will see tutors if they are struggling. We offer a program called 'Saints Academy' to our students that helps them think about life after athletics. Please see the link. 
ACR: Share with us how your team is doing this season. 
JF: Both of our high level League of Legends and Overwatch teams are doing great and we hope both team will have a chance to compete come May.
ACR: Tell us about your coaching staff. 
JF: We have a Director of esports who is Dan Clerke. He owns a professional team named eunited. I call him the LeBron James of esports and we go as Dan goes. We also have an assistant Director Kenneth Lam and a head coach for each team. The coaches and analyst that we have are students.
ACR: Tell us about your esports practice and/or competition facilities. 
JF: When we started the program we found a vacant classroom in the basement of a dorm on campus. We put 7-8 computers in there for our athletes and staff. We added another lab last year and added more computers in our first lab. We have 15 computers in one lab and 18 in the other lab now. Please see the pictures attached of our esports lab.
ACR: Please share any unique qualities of your program (first one in state, emphasis on team) 
JF: I believe we are a program who focuses on the person rather than the game. This is something our Director Dan Clerke emphasizes and the students knows we really care for them. It's a plus that the students love to compete and win. I believe the love is spread all throughout the team and every student wants to see each other be successful. No one cares who gets the credit and that's what standout to me about our teams.
ACR: What advice do you have for prospective students wanting to pursue esports, as well as those specifically seeking esports scholarships at your program?
JF: Practice, practice practice. Prospective students can also join clubs or start eSports clubs within their school. There are also tournaments they can play in to get better.
ACR:  In what ways do participants in collegiate esports programs benefit? 
JF: They are able to get an education while doing what they love. There is also prize money for the students can win from tournaments. They prize money varies from tournament to tournament. They students also benefit because they can go professionally if that's a goal of theirs.
ACR: Tell us about your goals for your program. (Do you expect to add more sports, scholarships, etc) 
JF: We are always looking to add more sports to our roster. But we are strategic about adding games because we want to be the best at that particular game before we add another. We will look at some of the trends in esports and figure out how to stay ahead of the game. One of our goals is to be in the conversation in May with some of the top esports programs. We also have four students who started at Maryville when the program began and we would like to see them walk across the stage in May.
ACR: From a competitive esports standpoint, what is the single most significant moment or accomplishment that stands out in your program's brief history? 
JF: Without a doubt the League of Legends team going 40-0 and winning the championship at the Collegiate StarLeague title at Dreamhack Austin our first year as a program.
Check out more interviews at Animation Career Review's Interview Series.