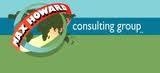 What does one do with almost three decades in the animation business? You tell other people what they're doing wrong, then show them how to do it better. This is the role of the Max Howard Consulting Group anyways, a consultancy, not surprisingly, headed by--Max Howard.
Max Howard has turned his 25+ years of experience in the animation field into a successful consulting business that offers the 'inside track' on animation feature production. The success however doesn't stem from Max alone, his staff consists of a rock-star group of executives with a plethora of hands-on industry experience who offer development, storytelling, pitching, design, production, distribution and unique business plan advice to their clients.
He is also the President of the Exodus Film Group.
Anyone questioning Max's credentials need look no further than his experience heading up Disney's London, Paris, Orlando, and Los Angeles studios—where he worked on a few small films like The Little Mermaid, Beauty and the Beast, Aladdin and The Lion King. If that weren't enough he was also the President of Warner Bros' Feature Animation division and was co-executive producer at Dreamworks.
Max is also a sought-after lecturer, but ACR readers get his advice for free as he kindly donated some time to offer his well-earned wisdom to our readers:
For any of our readers who are not familiar with your work, could you describe your career path over the years?
I started out in the theatre in the UK, moving into animation for the making of Who Framed Roger Rabbit, running the London studio, where the animation was produced under the direction of Richard Williams.  Following the film's release, I relocated to Walt Disney World in Florida to set up an animation studio. 
Ultimately I created and ran studios for Disney in London, Paris, Orlando and Los Angeles working on some of Disney's most memorable films including Who Framed Roger Rabbit, The Little Mermaid, Beauty and the Beast, Aladdin and The Lion King, as well as overseeing such hit movies as The Iron Giant and Space Jam at Warner Bros., and Spirit, Stallion of the Cimarron at DreamWorks.
What inspired you to become a lecturer and consultant for the animation industry?
After so many years of experience, including those early years in the British theater as an actor, producer and director, I felt I had a unique story to tell.  It started by accident really, being asked to attend certain functions and being invited to say a few words, I enjoyed it, the audiences were very complimentary and the lectures grew from those beginnings.
On the consultancy front, there are so many companies who are now capable of producing animated feature films from a technical point-of-view.  Having been around this industry for over 25 years, I find myself with unique experiences that seem to generate a constant stream of emails and calls seeking advice and guidance. It seemed to me there was a gap in the marketplace for a consultant offering help in the animated feature film arena.  
Just 15 animated films were released in North America last year, plenty of room in the marketplace, when compared to the 300 plus live action films that are released.  There's opportunity for animated filmmakers, and an opportunity for me to provide assistance in the realization of those dreams.  Hence Max Howard Consulting Group was created.
Fill in the blank: The future of animation is _________.
Alive and well and living in every area of the entertainment and games industry. From visual FX, games and animated feature films and TV shows. Animation is everywhere, coupled with the idea that art in itself is a universal language.  
What are the best and worst aspects about working in the animation field?
The possibility of leaving a legacy, working on films that have already proven they can transcend time, going on to entertain generation-after-generation.  That's a heady feeling, knowing that you have worked on a film that might go on entertaining generations to come – wow!  
Worst things - I'm not sure there are any.  They can take a long time to make – keeping motivated and keeping everyone around you motivated can be challenging but worst, that's not really a worst!  
What skills/qualities do you feel are the most important for aspiring animators?
Understanding performance, understanding acting.  Yes, you can move something but 'why'.  The great animators I have been privileged to work with - and there are many - all seemed to understand their role as the actor.  
Are there any animation schools/programs that you feel are cranking out the most highly-skilled animators?
Wow!  This is a difficult question to answer as there are so many great animation schools out there.
Suffice it to say there are several schools in France that are excellent but equally there are outstanding schools in Germany, Ireland, Denmark and India as well – not forgetting the USA, of course - my home country.  And there are loads of really good animation schools emerging around the globe.
What advice would you give to aspiring animators?
You will be part of a wonderful jigsaw puzzle – people like me are responsible for putting all the pieces together.  Understand the process and celebrate the opportunity of working in this extraordinary collective art form.
What were your most challenging parts of working in animation, and why?
Pacing – making a feature film is like running a marathon. You need to pace yourself. Most of us can run, or at least walk, 100 meters.  Few of us can run a marathon without training and then pacing. Every day you have to achieve miniscule amounts that, over time, creates jigsaw pieces that are placed together and the film is completed. Keeping track of all those pieces, putting them together in the right order and then hoping they all look as though they live together, is the great challenge.  Get it right and you have a classic that stands the chance of entertaining for many generations.
What kind of education did it take to get you where you are today?
Starting out as a child actor, hailing from several generations of actors and directors, my earliest memories are watching my Dad acting on stage.  My education has been firsthand experiences of learning from great writers - from Noel Coward, John Osborne and Harold Pinter to great actors and directors from film, television and theatre.  Animation, for me, is a unique method of telling a story and I draw on my life experiences in the entertainment industry, believing I learn something new every day and, hopefully, I will remember to apply it when the time comes.
Could you share with us your best story about working in the industry.
Coming face-to-face with a lion during one of the drawing classes we had set up.  It was an early morning in Florida. A real live lion had been booked, had arrived the day before, and we had arranged the requested food - chickens, preferably with their feathers intact.
Being conscientious, I decided to get in early and go into the soundstage where the drawing sessions were to be held.  I turned a corner into a small area off the main soundstage, to my horror, the lion's cage was open and he was laying on the floor in front of it........ I had come face-to-face with our star attraction, there was no handler in sight. It was just me and the lion. With a pounding heart, and hoping those chickens had fulfilled his appetite, I made a slow and measured retreat!  
Has the trend of outsourcing animation overseas affected your career? If yes, how have you dealt with it or compensated for it?  
I've always been part of companies where work has been done outside of the main studio - first of all, running a studio for Disney in London and then again in Orlando, Florida. When at Warner Bros. we had several studios around the world to support our efforts in producing Space Jam. We even set up a satellite studio in London. Then at DreamWorks, we utilized Bardel up in Vancouver.
I love the international nature of our business and enjoy how language and cultural barriers melt away when they start working together – it is always a pleasure and always amazing to experience.  
We enjoy a global marketplace and for that we must accept that work will be shared with studios around our planet. This competition will, hopefully, spur everyone on to continue to evolve this amazing form of storytelling.
Do you think there is an increasing or decreasing demand for animators overall? Why?  
It is increasing as entertainment cannot be created without some form of visual effect and that means animation. I used to say the animation camera goes to places the live action camera cannot visit. That is no longer true. The live action camera does go there but only if the animation community is their guide!
Check out more interviews at Animation Career Review's Interview Series.