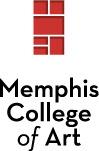 Memphis College of Art (MCA) prides itself on a rigorous curriculum in an intimate setting, and for nearly a century it has been a premier art college in the nation's Mid-South region. With both undergraduate and graduate programs, the school's focus remains on cultivating well-rounded artists. Recently expanding into the digital arts with BFAs in both Animation and Digital Media, students take ample foundational work to cultivate their creative voice while learning the production ropes.
For our latest spotlight Q&A, we spoke with Department Head and Associate Professor Jill Wissmiller. An accomplished video artist herself, Wissmiller tells us of the benefits of MCA's program, a strong work ethic and how the city of Memphis offers students countless discoveries and opportunities in the arts. (This interview, done via email, has been edited for length and clarity).
ACR:  MCA has a long history as an established art college. When did its Digital Media and Animation program take root?
JW: 2007. We are a tight-knit committed department with an incredibly high energy level.  We are young, hungry and strong.
 
ACR:  Is it important that incoming freshmen have strong artistic foundations already?
JW: Yes and no. While it is important that incoming students have some type of artistic foundation, more importantly a strong work ethic and willingness to exercise not only their hand skills but also their creative development is paramount. Animation is hardcore, period. We do it 24 times per second.  A student who has a strong work ethic and is passionate about their development will be welcomed warmly. We have little concern in regards to pedigree, instead focusing on passion and work ethic as predictors for future success.
 
ACR:  Do animation students take courses in narrative and other liberal arts studies?
JW:  Absolutely, and students are assisted in advising to schedule courses to complement their studio courses. We all know from a technical perspective the old saying 'garbage in, garbage out'. Well, garbage is even more obvious from a narrative perspective.  Rigorous attention is given to the development of personal storytelling goals; the creation of meaningfully structured narratives with fully developed themes; and characters with careful consideration to tone and execution. Film form = content.
 
ACR: How do you prepare students for the demanding production pipeline, let alone industry changes and career changes, they will likely face?
JW: Students learn all facets of production as they create their own work for each class, unlike many programs where students have to decide which facet of production they will be involved in – storyboarding, digital painting, editing, etc. Intensive critique in small classes prepares them to articulate and present ideas, listen to criticism, and revise and edit their work.
All students must take a digital cinema course which introduces them to the rules of cinematography, lighting, narrative structure, and editing techniques  - all of which are imperative to successful time-based production, and often lacking in student animation productions.  Students become fluent in a variety of computer applications, both two and three dimensional, and learn how to problem solve across platforms.
ACR: On that front, tell us a bit about the 2D and 3D coursework students take?
JW: Courses in 2D and 3D are offered from both traditional and digital perspectives.  Traditional technique development is stressed and our department relies heavily upon the interdisciplinary nature of MCA as a whole to complement our department's curriculum. Students are encouraged to take traditional sculpture and drawing courses with an emphasis given to the figure. Beyond their scheduled semester courses, our students are pushed to participate in the non-credit open life drawing studio offered every Monday night by our Community Education Department.
ACR: And we hear you guys have four computer labs for digital media students?
JW: We have incredibly well equipped and maintained labs, an extensive production equipment cage, and easily accessible physical shooting studios.  The main building is accessible to students 24 hours a day. Our 4 computer labs are used as classrooms and available to students outside of class time. Additionally, there is a mini lab with four private workstations available for advanced Digital media students 24 hours a day. Three of the classroom labs contain 16 workstations, all of which have the Adobe suite and Wacom tablets. One of the general-purpose labs also has 16 Toon Boom Animate pro licenses. The Digital media exclusive Mac lab has 12 workstations, all of which are outfitted with the most recent versions of Adobe creative suite pro, Final Cut, Apple Logic Pro, Toon Boom Animate Pro, Toon Boom Storyboard Pro and Maya.
The private mini lab workstations are identical, and each computer also has an audio keyboard for sound design. Additionally, the mini lab contains a whisper booth with a professional studio microphone and soundboard for recording dialog and foley work. We have three physical shooting studios. Our 2D traditional shooting studio is equipped with a standard dry copy stand, a standard wet/dirty copy stand, a multi-plane copy stand, multiple light boxes, peg boards and large format scanner.  Our 3D stop-motion studio has 4 shooting spaces equipped w/ cameras, computers and 12 armatures. Finally, we have a large black box studio for cinema production with plenty of room for live action set-construction and green screen capabilities.
ACR: Wow. Along with the rigorous curriculum and outstanding equipment, do students fulfill internships or outreach programs?
JW: Throughout their entire course of study, students are required to apply for internships, build their portfolios, and research screening and production grant opportunities.  The culmination of this professional preparedness takes place during the Senior Studio, a two course progression students take during their final year. In this course, students create their BFA thesis piece and collaborate to publicize and present their works publicly, as well as prepare for their upcoming careers. Students research professional goals, finalize their resumes and cover letters, master their demo reels, and practice interview techniques.
We strive to have all students complete one local and one national internship by the time they graduate. The career services office that manages over 100 local internships and giveback opportunities is a great resource for our students during their time at MCA. Recently, a scholarship was developed to help fund housing and travel for national summer internship opportunities. Beyond internship opportunities, research and festival travel is funded through competitive undergraduate travel grants.
 
ACR: Lastly, Memphis has a vibrant arts community. Tell us about the role that the city plays in your students' education.
JW: Memphis is indeed a vibrant arts community – with a HUGE stress on community. One of the most invaluable resources to our department is the Indie Memphis Film Festival. Recent collaborations with Indie Memphis provided our students with full day workshops with animator Bill Plympton, producer Howard Rosenman and a thrilling evening presentation of 35mm prints followed by a Q&A with animator Don Hertzfeldt. Currently several seniors are working on a presentation that will be held at White Station Middle School in collaboration with the voice actor Tom Kenny, of Sponge Bob Square Pants, and Memphis' Chatterbox Audio Theater. Students have taken a character designed by a White Station student, expanded upon a script, and are creating an animation that will be performed on stage with the story narrated voiced by Tom Kenny and the sound and music performed by The Chatterbox Audio Theater.
We strongly encourage our students to attend the many lectures, gallery openings, and cultural events our city has to offer, as well as urge them to become active members of our community, get involved, and give back in any way they can.
ACR:  Jill, it's been a pleasure learning about Memphis College of Art's exciting program. Thank you!
JW: Thanks, Bonnie!
Check out more interviews at The Animation Career Review Interview Series.