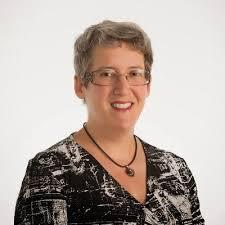 For over a century, women have influenced generations of animators and audiences, bringing their own perspectives and dedication to the craft of animation. ACR's Women in Animation Series follows the work of this generation's women animators and brings you their voices.
Animator. Writer. Illustrator. Professor. Member of the inaugural and acclaimed CalArts Character Animation class. Nancy Beiman has worn many hats in animation. Her career trajectory has followed a series of unlikely and serendipitous events which she has determinedly followed.
Beiman has jumped at the chance to explore diverse opportunities in studios big and small around the world where she brought her unique experiences to each role she fulfilled. Whether she was supervising on Miss Kitty in Steven Spielberg's beloved American Tail, directing Bugs Bunny for Warner Bros Animation, or bringing to life the three fates and Thebans in Disney's Hercules, her work speaks for itself. Today, she passes her insight along to students in Sheridan College's prestigious animation program.
For our latest spotlight Q&A, we are delighted to feature Beiman. We inquire about her time spent fine-tuning her skills under the tutelage of Disney legends and what it was like being the only woman in a class filled with future animation icons like John Lasseter. We also ask her about her recent open letter to The Academy of Motion Picture Arts & Sciences which critically addresses the new Oscar voting rules from an animator's perspective. We sincerely hope you enjoy this one! (This interview was done via phone & has been edited minimally for length & clarity where necessary).  
ACR:  Was drawing a large part of your life growing up, Nancy?
Nancy Beiman: It was. I always loved to draw and started very young. My parents- who loved doctors and all sorts of tests- took my drawings to a psychologist who suggested they give me supplies and let me pursue it. I was in a poor school system which had no money for any kinds of enrichment toys so drawing was all I did. I went with my dad, Melvyn, to the hardware store which sold the Walter Foster art books and I picked up a cartoon book. Then he bought me 'Cartoon Animation' by Preston Blair. Eventually, I did cartoons for my high school newspaper.
ACR:  When did you discover animation as an artistic and career endeavor?
NB:  During high school in the early 70s, I had a teacher who encouraged us to make media projects. I made a jointed paper figure which I animated and liked. Then it gets surreal. My father played pool in a local bar and his buddy who knew about my interests and mentioned an acquaintance who had an optical effects house with an optical printer which I went to see. It turns out, there was an Egyptian man just up the street named Ray Seti who taught animation in his commercial studio Sunflower Films. Every Tuesday at just sixteen, I ended up taking lessons from Mr. Seti and that's when I decided this was what I really wanted to do.
ACR:  How did the opportunity to study in CalArts' inaugural character animation class come about?
NB:  My fine art teacher at my high school had a contact at Zagreb Film known for their animations. Zagreb was coming over to New York to do a show and they decided to make a stop at our little high school in Cranford, New Jersey. It just so happens that Disney based the east coast arm of their Educational Media department in Cranford and low and behold came to our high school to see the Zagreb show. My art teacher was told to have interested students contact Disney about a new opportunity, and I was really the only one interested so I did. I had already been accepted to NYU but I showed Disney my work and was offered a scholarship to California Institute of the Arts in their very first animation class. The scholarship was paid for by Roy Disney himself.
ACR: What an incredible story! So off you head to California in the first crop of CalArts animation students that included John Lasseter and Brad Bird. You and your classmates were personally trained by Disney legends who were effectively passing along the torch to you. Did you have any anxieties taking critique from these guys?
NB: I was scared to death! The teachers at CalArts (animation) were all Disney veterans except for Bill Moore (formerly of Chouinard Art Institute where many of Disney's 'Nine Old Men' studied). They came out of retirement to teach us and pass along their knowledge. We had Jack Hannah for animation, T (Thornton) Hee for character design, and Bill Moore in color and design. Moore was notoriously and violently critical, vicious, and he swore all the time. I actually got physically ill many times during his class and had to leave the room.
Mind you, when we started as a class, there were two other girls along with myself; one of them left immediately and the other after the end of year two. So I looked around at what the guys were doing and told myself I had to work extra hard to keep up. I had learned the New York style of animation and this was the California style but generally speaking, I did well in everything except Bill Moore's design class.
ACR:  What was that like being the only woman in that first CalArts class?
NB: You had to take the jokes. A classmate had a nude poster of Suzanne Somers on the wall. Jack Hannah came over, inspected the picture and asked, 'Who's that?' My classmate said it was me. I retorted, 'Oh, that was before I got my nose fixed!' So you had to let it slide off your back in those days… I didn't even take it as insult. That said, there was a clear disadvantage. I wasn't part of the guys' group. I associated with people in other departments. It was very different from today in that respect.
ACR:  Is there a solidarity you feel with fellow female animators?
NB:  I feel solidarity with other animators in general. As a group, we are very tribal. We've been told we're difficult to work with; that's a nice way of saying we have interesting ideas. We are the red-headed stepchildren of live-action and cartooning. Back then, the president of the National Cartoonists Society wondered how we animators did what we did. He had no idea! People are better educated today about it, but animators remain very supportive of each other regardless of their backgrounds.
My father taught me a great lesson. He was a professional musician- he played the oboe. He insisted his symphony conduct 'blind' auditions with musicians behind a screen. When some of his colleagues discovered that the best musician was in fact a woman, they did not want to hire her. This greatly upset my father who believed that no one should be restricted from pursuing something just because of their gender or their skin color or their religion. It's the art that matters- not who you are but it's what you do. As long as your work is good, if it's up on the screen I defy you to tell me who animated it.
ACR: Your career has spanned many trends including the outsourcing of jobs to cheaper labor overseas. Did these industry changes impact your career?
NB:  As far as outsourcing, I actually outsourced myself! I moved back to New York but the studios weren't giving me anything so I responded to an ad for a studio in Berlin, Hahn Film A.G., doing Don Martin cartoons. I got a phone call right away and moved to Germany for two years. I actually still do work for them. Gerhard Hahn (founder) hired for talent. We had fantastic people from all over the world- it was a wild bunch!  
ACR: And with regards to the transition years from hand-drawn to 3D, how did you manage?
NB:  I was working at Disney Features along with Ellen Woodbury at the time. They weren't going to train us on 3D initially. Ellen is a fine animator and a tough fighter who flatly refused to accept that we weren't going to be trained on this new tool. She and I became the first two Disney animators who were retrained during our lunch hour on 3D. This was in the 90s and I was working with the original Maya. I was asked to train others on it but I was involved in a terrible car accident and wasn't able to continue. I left LA, took a job teaching and discovered I liked it, went to Germany, and then came here to Toronto where I've been for the last eight years.
ACR:  On that topic, you've been a professor at Sheridan's acclaimed animation program for years now. What do you enjoy most about your role as a teacher?
NB:  I like it because it's never the same twice. I'm very easily bored; I don't like doing the same thing all the time. I give assignments and when I see a kid who can take it and run with it, I'll ask them a question rather than tell them what to do. And they keep running with it. So it's never the same twice. They have to work very hard to get in here (at Sheridan)- we have a very gruelling portfolio requirement and we get pretty impressive students.
ACR:  Do you reflect on your CalArts teachers and pass on their knowledge to your students today?
NB:  Definitely. My teachers like T Hee - who directed the fox and cat sequences in Pinocchio- was an eccentric, funny man who did brilliant caricatures and taught story. Ken O'Conner (Snow White, Dumbo), one of the most amazing layout men ever, taught layout and story at CalArts. He always suggested new ways of doing or seeing things. I emulate both of them. They didn't tell us what to do, but they asked us questions which is exactly what I do today. I don't tell my students- I ask them.
ACR:  Their animations remain as powerful and captivating as they were 70 years ago...
NB:  Animation is incredibly powerful. I got into story early, and I love the idea of telling a story with any kind of graphic symbol you can come up with. There are no restrictions of reality or physics or personal appearance. Animation communicates through graphic symbols rather than language, but it's potentially dangerous in the wrong hands. It's a non-verbal communication that speaks directly to the emotions. At its best, you can watch a film from another country and not need the language to know what's happening.
ACR:  Nancy, you don't shy away from speaking your mind. You recently wrote a letter to the Academy Awards which gained attention. You are critical of its new voting rules which seek to address the lack of diversity among Oscar voters. You argue they will unfairly hurt animators, especially female and older animators. How so?
NB: My letter appeared to hit a nerve, especially because they're looking for more women in the club and this will hurt that. The rules disproportionately affect animators. Keep in mind, animators only nominate Animated Film and Best Picture… nothing else. A supervisor credit is required to earn voting status and must be maintained over the course of ten years. We used to have 12 or 13 supervisors on every feature animation but today, thanks to CGI, we generally have 2. So you're lucky to get just one of those (credits) in any single decade especially because it often takes years to bring a single film to fruition. That's not to say that the exclusivity shouldn't remain but we live in a different world today and the rules should reflect that. With the number of animators that go from TV to film to internet- many of whom are freelancers and women- how does that (experience) not qualify them?
ACR:  The Academy argues that weeding out less active members will bring an influx of diversity to the voting pool...
NB:  The Academy wants to institutionalize agism and it's absolutely wrong. I had mentors like Frank Thomas and most of our teachers at CalArts who were older but became great friends and taught us immensely from their experiences. They came out of retirement to instruct us. And just because someone hasn't worked (as a supervisor in film) in ten years doesn't mean they aren't going to again.
ACR:  And interestingly, it seems that diversity is on the rise in animation. International studios and artists are driving the form forward and expanding it to include global voices....
NB:  Absolutely. Look at the variety of animations we had this year at the Oscars, the Annies and beyond- from Brazil to Russia to all over the world. I don't know or even care what the other film makers look like when I'm watching their films. I find it irritating to be judged for what I am (rather) than what I've done or I create. I'm an animator- we are interested in art instead of being in front of the camera. Just like the lesson I learned from my father- judge someone on the merit of their work, not on their person.
ACR:  Nancy, thank you so much for speaking with me today. All the best!
Check out more interviews at The Animation Career Review Interview Series.