Mesa Art Scene
With a population of around 447,541, Mesa is the third largest city in Arizona. The city's location is perfect for artists because they can enjoy Mesa's art scene ant the scene in nearby cities such as Phoenix, Chandler, Tempe, Scottsdale, and Carefree. In Mesa, the art scene is comfortably sized, laid-back, and approachable. The city is home to art galleries, performance venues, artist organizations, and more. One of the city's most impressive art organizations, however, is the Mesa Arts Center.
Mesa Arts Center is home to the Mesa Contemporary Arts Museum (MCA). The MCA features five galleries, which showcase contemporary at by emerging artists and internationally recognized artists. The Center also hosts art events, classes, music and dance performances, theater/comedy, and more.
Mesa area artists train and work in the city and surrounding areas. Just think, Phoenix is a short 19 miles away and Tempe is only 10. This means, the opportunities to study at dozens of schools and work at a variety of studios and companies are plentiful.
Mesa Animation Schools and Programs
Mesa is home to East Valley Institute of Technology (EVIT). EVIT offers a 3-D animation program that prepares students for entry-level positions in the animation field or for entry into a four-year animation degree program. Surrounding area schools offer degrees in areas such as intermedia, multimedia, animation, and film. In Phoenix, aspiring animators can study at The Art Institute of Phoenix or Collins College. In Tempe, students can study at Arizona State University (ASU), Herberger Institute for Design or the Arts or Ira A. Fulton School of Engineering.
The Art Institute of Phoenix offers a Bachelor of Arts in media arts and animation and Collins College offers several focus areas including game production, film & video production, and digital video production. All focus areas require successful completion of 2D and 3D animation courses, but the digital video production program offers the most extensive animation training.
ASU (Herberger) offers a Bachelor of Fine Art in Intermedia. The Ira A. Fulton School of Engineering offers a computer gaming certificate with art concentration. This track requires classes such as 3D animation and rigging, and modeling and texturing.
More Arizona Schools with Animation related programs:  

Request info
Selected Campus Locations:
Selected Programs: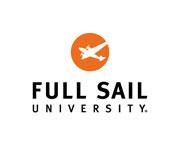 Request info
Selected Campus Locations:
Mesa Animation Employers
Mesa animators and other artists work within the borders of the city and just outside of them. As stated earlier, Phoenix is just 19 miles away and Tempe is only 6. Chandler and Scottsdale are 10 miles away and Carefree is a 33-mile drive. Just a few Mesa and nearby employers include: 
Andale Advertising, Gilbert (7 miles outside Mesa)
Arizona Virtual Studios, Phoenix
Pixel Eight, Phoenix
Nexus Multimedia, Phoenix
CanMate Studios, Chandler
Illuma Studios, Scottsdale
New Vintage Film, Scottsdale
Bernard Hodes Group, Phoenix
Bliss Marketing Multimedia, Phoenix
Avenue 25, Phoenix
Animation Careers at a Glance
At 14 percent between now and 2018, animation is the fastest growing industry in the art world. Fourteen percent job growth overall is excellent, but some cities will experience more job growth than others. Mesa, for example, saw a decline in the animator population between 2006 and 2009, from 170 to 110, while Seattle saw an increase from 1,080 to 1,970. This doesn't mean jobs are scarce in Mesa, you just have to have the right education and experience to land one.
While job growth is down, the average salary for Mesa animators is up. In 2006, Mesa area animators earned an average salary of $47,360. In 2009, they averaged $64,080.
For more information about the animation industry in the U.S., visit the Bureau of Labor Statistics at www.bls.gov.