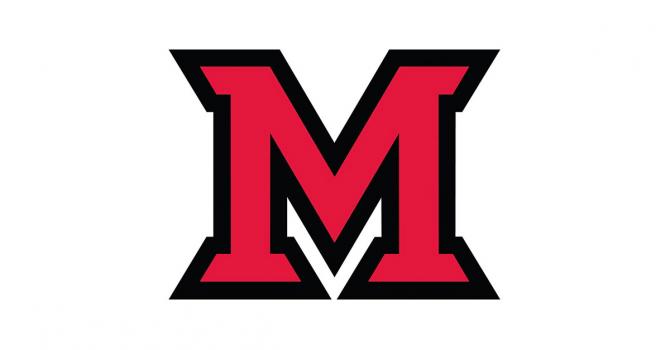 Chad Reynolds is the Head Coach of Miami University Esport Program
Miami blazes to victory in Overwatch at NACE, earning high regards for talent on and off the field.
Animation Career Review: What are the eSports in which your school participates?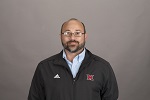 Chad Reynolds: We have varsity support for Overwatch, Hearthstone, League of Legends, Rocket League, and CS Go.  Our Hatchery program (exhibition) tries out various games to see if we want to promote them to varsity status.  A few examples of games in the program are Smash, Siege Six, and DOTA 2.
ACR: If you offer eSports scholarships, please describe your program (full ride, in-state only, etc). 
CR: We offer partial scholarships currently.
ACR: Please fill us in on your recruiting efforts.  How are potential students identified? Key stats?  What can a student do to connect with your program? 
CR: Our team analysts are always looking at rankings to identify prospective student athletes. We are also reaching out to many high school league directors to help us get in touch with different prospects.  In game stats are important, but we also want to know what the students test scores and GPA are in high school.  Our recruiting is very much like traditional sport recruitment at the collegiate level.
ACR: Sports are new to everyone.  Please share with us the story of how your program came to fruition. 
CR: Our story is one of a grass roots movement on campus.  The students' esport club wanted a varsity team, reached out to the future directors Phil Alexander and Glenn Platt, and built an esport varsity team from the ground up.  The best part of the Miami esport story is it was all student driven.
ACR: Describe the type of student are you seeking. 
CR: We are looking for highly competitive, goal driven athletes that place a high value on the education.  We want to graduate champions and leaders here at Miami University.
ACR: As esports are so new, what are the common misconceptions people have about them? 
CR: A lot of people may believe that esport athletes are lazy and/or ineffective communicators.  I would say it is just the opposite.  I know from first hand our athletes log many hours to be the very best they can be.  They also work on communication everyday.  They have to communicate to each other in a way that achieves the teams goals in and outside the competition arena.  
ACR: What are the common concerns you hear from parents regarding esports participation? 
CR: Concerns we may hear about from parents center around healthy lifestyle. At Miami we promote our physical training regiment and limit practice hours to make sure it does not dominate their lives during important study hours.  We promote a balanced life at Miami. 
ACR: What can an esports student athlete expect in terms of time commitment?  How many hours of play, practice, travel? 
CR: We try to mirror the practices of the NCAA.  We do not want our practices times for a week going over 15 hours and we make sure to have a day off every week.
ACR: What are the academic expectations?  Are there minimum GPA requirements? Do you offer study tables or other programs to support the student athletes? 
CR: Our expectations for our athletes are they do well in the classroom and have a program of study.  We have an academic advisor for our program to address any needs the players might have during the year.
ACR: Tell us about your coaching staff.  
CR: Miami University's varsity esports program has two directors, a head coach, an assistant coach, and team analysts. Our Directors are Phil Alexander and Glenn Platt. I am the head coach.  We have offers out for our new assistant coach and analysts.
ACR:  Tell us about your esports practice and/or competition facilities. 
CR: We have our own esports arena housed in our university library.  It is a state of the art facility.  We also have two streaming rooms on campus.  We are looking to expand our footprint on campus so stay tuned for future announcements. 
ACR: Please share any unique qualities of your program (first one in state, emphasis on team) 
CR: We are the first DI, major university to have an esport varsity program in the nation.  We have a strong student leadership presence.  We have a university dedicated to the excellence of our program.  If you are serious about a top degree in the nation and one of the best esports programs in the nation, Miami University is the only place to study and compete.
ACR: What advice do you have for prospective students wanting to pursue esports, as well as those specifically seeking esports scholarships? 
CR: Reach out to the program you are interested in.  Do not be shy, we want to hear from you!  Brag about yourself and all you can offer a varsity team and university.
ACR: Tell us about your goals for your program. (Do you expect to add more sports, scholarships, etc) 
CR: We want all of our athletes to graduate with one of the best degrees in the nation and win a national championship.  
ACR: From a competitive esports standpoint, what is the single most significant moment or accomplishment that stands out in your program's brief history? 
CR: Winning the NACE national championship in Overwatch!
Check out more interviews at Animation Career Review's Interview Series.