Animation Careers in Minnesota Overview
The folks at the Minnesota Film and Television Board are always busy. This bustling film office has its hands full managing more than 10,000 filming locations, the "Snowbate" program, which allows filmmakers to apply for reimbursement of 20 to 25 percent cash back on production expenditures, a hotline for cast and crew, and a large production directory. Thanks to all of its hard work, the Board attracts productions of all kinds to the state—including animated productions. 
In addition to the film industry, aspiring animators in Minnesota will find ample opportunities to work at literally hundreds of creative agencies, design companies, PR firms, and more. Technology is another active industry here, Minnesota is home to more than 1,000 computer design and information technology firms), as well as game design and development. Interested in teaching part-time? Minnesota is home to around 113 Title IV degree-granting colleges and universities (including several dozen community colleges) and nearly 2,500 elementary and secondary institutions.
Just a few of the best art and design schools in the state include Minneapolis College of Art and Design (MCAD), University of Minnesota-Duluth (UMD), and the School of Media Arts & Design at Minnesota State University Moorhead (MSUM). 
Employment and Salary Trends for Minnesota Animators
Minnesota is home to nearly 36,500 professionals working in Arts, Design, Entertainment, Sports, and Media occupations. An impressive 400 are salaried animators and multimedia artists. Hundreds more are self-employed. The state's salaried animators and multimedia artists earn an average salary of $60,720 per year, up from around $47,000 in 2008. Nationwide, the mean annual wage for animators and multimedia artists is $69,410 and overall employment for this group is expected to increase by six percent for the 2012-2022 decade.
The top five highest paying states for animators are:
California ($82,170)
Washington ($75,740)
Massachusetts ($73,470)
New York ($70,660)
Idaho ($69,450)
The top paying industries for animators and multimedia artists are:
Wholesale Electronic Markets and Agents and Brokers ($81,760)
Other Information Services ($80,310)
Software Publishers ($76,090)
Independent Artists, Writers, and Performers ($75,150)
Motion Picture and Video Industries ($73,950)
The states with the highest employment levels for animators and multimedia artists are California, New York, Washington, Texas and Georgia.
In Minnesota and across the U.S., the industries with the highest levels of employment are the Motion Picture and Video industries, Computer Systems Design and Related Services, Software Publishers, Advertising, Public Relations, and Related Services, and Other Information Services. 'Independent Artists, Writers, and Performers' has the second highest concentration of employment for animators and multimedia artists, along with an impressive average salary of $75,150 per year.
Animation Career Opportunities in Minnesota
As mentioned, employment opportunities for aspiring animators in a variety of industries in Minnesota are plentiful. Some options include:
185 Media Inc., Minneapolis
Adtech Communications Group, Eden Prairie
Capture Studios, St. Louis Park
Carmichael Lynch, Minneapolis
Colle+McVoy, Minneapolis
DreamWorld Studios, Eden Prairie
Fallon Worldwide, Minneapolis
Fuse Animation, Minneapolis
HDMG Post, Audio, & Design, Minneapolis
KNOCK, Inc., Minneapolis
Martin Williams Advertising, Minneapolis
Media Loft, Minneapolis, Eden Prairie
MITHUN, Minneapolis
Olson, Minneapolis
Paradysz, Minneapolis
Periscope, Minneapolis
ProMedia Productions, St. Paul
Red Star Creative, Willmar
Risdall Advertising Agency Interactive, Minneapolis
Space150, Minneapolis
Spyglass Brand Marketing, Minneapolis
Storyboard Films, Minneapolis
Token Media, Minneapolis
While Minneapolis offers the largest number of job opportunities, several other major cities are worth looking into. Consider St. Paul, Rochester, Bloomington, Duluth, and Brooklyn Park. 
Minnesota Animation Training Programs
Most schools in Minnesota offer excellent art and design programs. Some lead to a certificate or associate's degree, while others award a bachelor's degree or higher. Not all programs are "pure" animation programs, but many include animation, drawing, illustration, film and other coursework common to traditional animation programs. In addition to MCAD, UMD and MSUM, consider the following:
Hennepin Technical College, Brooklyn Park
Minneapolis College of Art and Design (MCAD) 
Minneapolis Community & Technical College, Minneapolis
Minneapolis Media Institute, Minneapolis
Minneapolis-St. Paul Film School by Film Connection, Duluth, Mankato, Minneapolis-St. Paul, Rochester
The Art Institutes International Minnesota, Minneapolis
More Animation related programs to consider:  

Request info
Selected Campus Locations:
Selected Programs: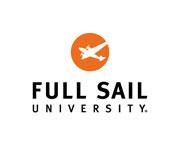 Request info
Selected Campus Locations:
Awesome Animation Fact: Production for Walt Disney's Snow White and the Seven Dwarfs (1937) took nearly five years, 570 crewmembers—some sources say 750, most of them animators or watercolor artists, and as many as two million sketches and paintings. Only around 166,000 of them can be seen in the finished film. -Moviefone