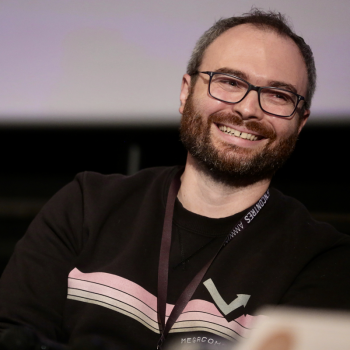 Artist and Cinematographer Julien Deparis serves as Director of École des Nouvelles Image in Avignon, France
In the world of animation, France is nothing less than a powerhouse. Dating back to the earliest days of the craft, the country has lent its enthusiasm and talents to building animation techniques, technologies, and renowned studios and films. Not surprisingly, there is no shortage of animation and CG schools ready to cultivate aspiring artists. In the French city of Avignon, a non-profit school was founded with a uniquely modern approach to teaching animation.
École des Nouvelle Images (ENSI) opened its doors in 2017 and has already left an indelible mark on the animation landscape in France and beyond. Boasting multiple Annecy and Annie awards in just a few short years, ENSI offers an animation education that progressively culminates in professional-grade work that poises graduates for their career and life paths. Animator, artist and cinematographer Julien Deparis was integral in founding ENSI and serves as its Director. He recently spoke to us about the pedagogical approach of his school. Read on to see how foundational studies, collaboration, and experimentation create artists who are professionally prepared free-thinkers capable of tackling the next challenge. Enjoy!
ACR: Julien, thank you for giving your insight to our readers. What was the genesis of École des Nouvelles Images (ENSI)?
Julien Deparis: While teaching in various animation schools in France, as well as head of pedagogy at MOPA School, I came to realize the great difficulty we were facing in modernizing the courses. This included things like how to set up coherent educational programs, how to structure the filmmaking process and methods in order to match the professionals' expectations, and how to develop a proper investment strategy to update production tools and educational support. A group of us decided to invent a new approach to teaching animation. Supported by students, parents and the professional community, we created a school that places pedagogical excellence and ethics at the heart of its mission. 
After intense work was done, Ecole des Nouvelles Images (ENSI) was founded in Avignon, France, in 2017. Our unique non-profit associative model ensures cooperative governance involving all stakeholders: students, students' parents, teachers and employees. We are convinced the best teaching is delivered in a framework of trust, ensuring that all of our energy serves pedagogy and only pedagogy. 3D is at the heart of our language which we consider a new art fed by all the others. It is a language at the crossroads of arts and science. Each year in the school's curriculum includes pedagogically guided and supervised time, at the individual and team levels, for film writing and directing, leading our students to learn by doing.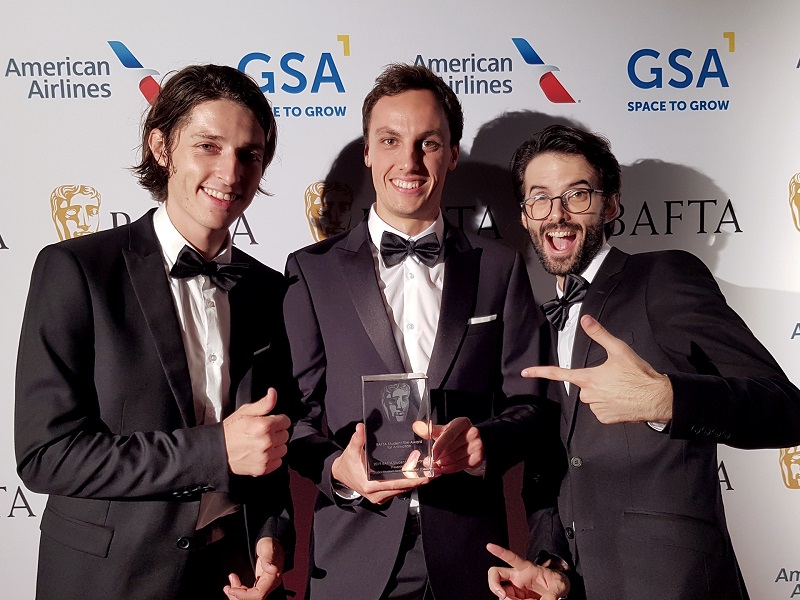 ACR: You have assembled a team of award-winning professional instructors whose job is to ensure students receive not only theoretical but practical knowledge of animation. Tell us about them.
JD: Vocational education, provided by professionals, is the DNA of our school. More than 60 instructors and lecturers from the professional world work at Ecole des Nouvelles Images every year. Internally, our role is to channel everyone's energy and define the objectives to be achieved. Today, the computer-generated images creators are pioneers- they are manufacturers of a new language waiting to be deeper and further explored, developed and compiled. 
Being a 3D designer requires multiple skills such as drawing, sculpting, lighting comprehension and mathematics. Each student receives methodical, structured and adapted educational support, as well as the ability to experiment. We encourage students to learn how to fully invest their artistic selves and from time to time, we take them out of their comfort zone. Our school is not only a place of professional learning; it is a place where personal development and growth are supported based on core and primordial human values.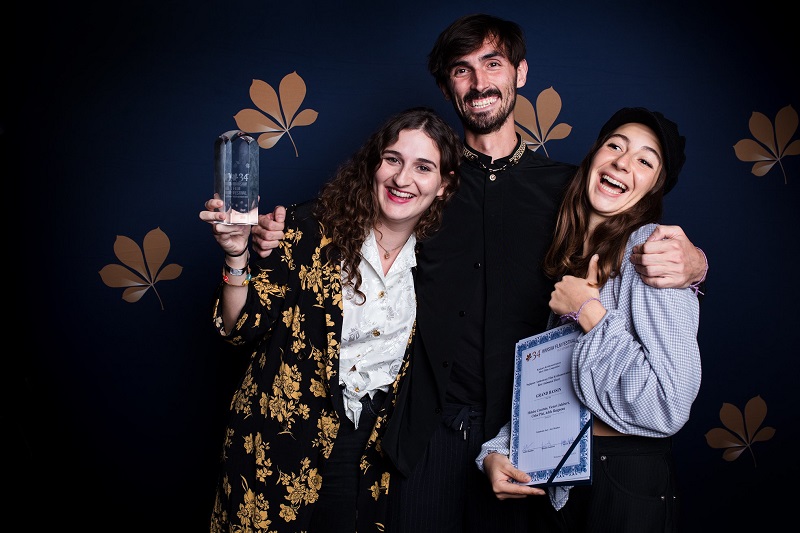 ACR: There are 2 cycles within ENSI's curriculum: the first cycle lasts 3 years; the second cycle is two years. Who can apply for candidacy to each cycle?
JD:  As of this year, it is possible to apply for the 1st, 3rd or 4th year. Each admission depends on successfully passing a specific entrance exam. 1st year is accessible to candidates with a minimum of "Baccalaureate" level (i.e. high school diploma) or its equivalent. The 3rd year is accessible to students who already validated two years of higher education, as well as a solid foundation in drawing and 3D fundamentals. 4th year applications are reserved for students who have an advanced knowledge of 3D and experience working in teams on productions. When registering, they will have to choose between 2 specialties: the art of the Image & the art of Animation. The candidates who come to school have very different profiles. We are convinced of the importance of this diversity. 
ACR: Looking more closely at Cycle 1, tell us about the curriculum and how it progresses as students advance throughout its 3 years...
JD: The pace of work gradually increases during the curriculum. A regular week represents 30 hours of face-to-face teaching in the classroom which usually is 6 hours a day, Monday to Friday. The school year is divided into theoretical courses, practical exercises and team work. From the beginning in Year 1, students will alternate between team projects like stop motion short films or photo-novels, and individual projects in sculpture, drawing, 2D animation and 3D exercises. 
During the second year, students work in a team for several weeks on the production of a 3D educational film. This project is a partnership with outside organizations including "Festival d'Avignon" (theatre festival), Saint-Joseph Hospital in Marseille, France, or Airbus Helicopter company. 
The third year is a crucial year. Beyond the new skills to acquire, a period of about 8 weeks is planned for the individual production of a one-minute 3D film. From the writing to the cinema theatre room, each student will have to achieve and validate all of the artistic and technical steps necessary to present their work. They will then be assessed by a professional jury. 
Our school does not practice student selection over the years. This means we don't have several 1st year classes and then reduce the amount of students as the school curriculum progresses to supposedly retain the best elements. Even if many schools use this strategy, to us it is the absolute opposite to the concept of teamwork, and we believe it hinders the sharing of knowledge. This practice exacerbates individualism and does not correspond to our ethics. This said, it means our students must get the minimum level required to move on to the next year. At the end of the 3rd year, we issue an end-of-cycle certificate - we don't issue an intermediate diploma. Over 90% of our students continue on to the 2nd Cycle.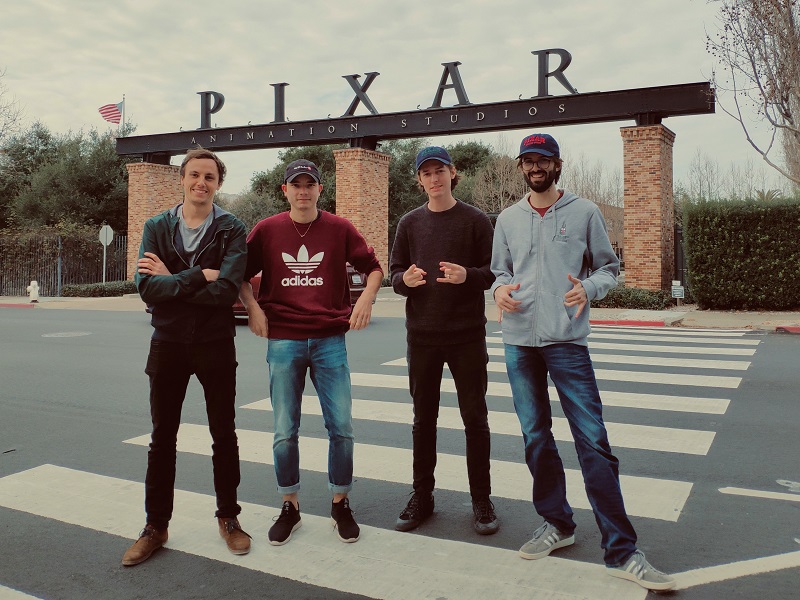 ACR: Turning our attention to Cycle 2, students learn by doing in this 2 year program which culminates in a Level 7 professional degree. How do you prepare students in this program for the industry world?
JD: Cycle 2 makes it possible to determine the students' core area of expertise. Versatility is an omnipresent objective because it implies manufacturing process global vision, but giving the choice to our students to deepen their skills in specific areas is fundamental to prepare for their professional integration. Cycle 2 requires a fair amount of cultural and artistic basis, the ability to develop and maintain constructive relationships and a fine control of production tools. Team management is a key point for any rewarding collaboration. Too many projects suffer from poor human resource management and even though the technical part is mastered, the end result is often disappointing. To avoid this, teamwork is built in to teach them how to manage their production planning as well as structuring the manufacturing pipeline. 
During their studies, they experience different production formats. Within a few weeks to several months, they learn to manage their time, their social skills and human relations, their technical capabilities, and their efficiency. Throughout the 5th and final year of Cycle 2, students produce a 6 minute short film. This includes 10 months of 5 students' teamwork. This film will become their best passport to integrate into professional life. It synthesises their artistic commitment and their technical skills along with a great human adventure which will have taught them to make choices, concessions and listen. 
ACR:  How do you believe ENSI's Cycle 2 is differentiated from other animation schools? 
JD: Our school is utterly involved in the study of the language of 3D animation as a new art at the crossroads of all the others. Our way of understanding movies' conception is very unique and different from other schools. Students are supervised at every stage and we are there to assist them in channelling their energy, structure their thoughts and help them to take a step back from their work. This is a fascinating subject which cannot be summarized in a few words. To conclude and to put it simply, I would say students must master their working tools perfectly in order to be as free as possible although at this point, they will only have made a small stretch of the road towards the spectator. The rest of the road is the author's commitment and ability to create a homogeneous project easy to share that bears laughter or feelings. 
ACR: Speaking of laughter and feelings, short animation films made by your students like "Hors Piste" and "Sous La Glace" are executed perfectly, showing strength of narrative as well as technical capabilities. How does ENSI develop these skills within just a few short years? 
JD: Students are on average 18 years old when joining the school in Year 1. The 5 years of study will pass very quickly and the goal is high, hence the importance of having an efficient and structured entrance exam. We target students' profiles which are in line with the school rhythm and which state of mind is compatible with ours. Our profession being at the crossroads of arts and science requires a strong commitment to work. For the students to develop an artistic awareness and an author's eye means a minimum life experience and maturity. Students have to sharpen their vision to see the world differently. An author/director is above all someone who has something to say on a given subject. 
The films you mention as examples are the result of this delicate and subtle alchemy. They are meticulous, rigorous, generous works done with an admirable state of mind. They perfectly illustrate the objectives to reach: the mastering of technical tools to which meticulous work of authorship is added.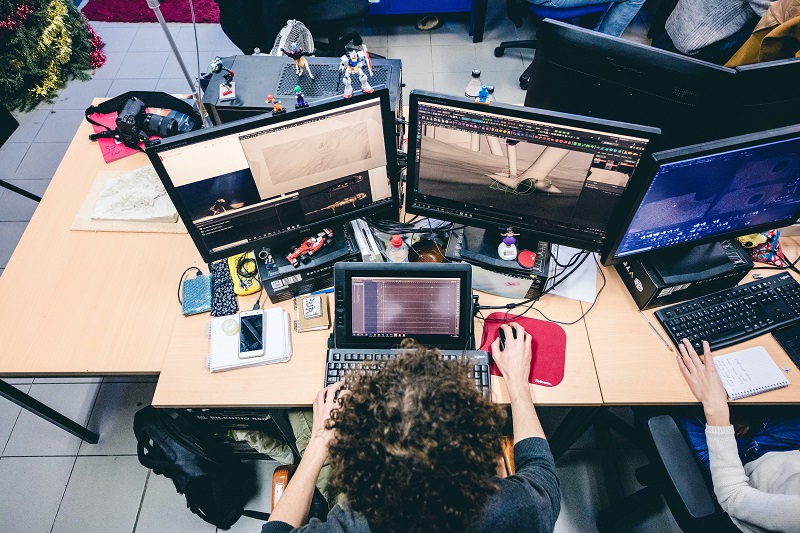 ACR: With so many award-winning instructors, graduates, and students from your first years of operation, does this make a difference on the school's culture and expectations? 
JD: However prestigious the prizes won may be, they don't lower our expectations or alter our way of operation. The school pursues its objectives with simplicity and pragmatism. We never launch a film with the sole ambition of winning awards. It is impossible to predict the success of a project, especially when we first start design work with the students. Making a film necessitates time and needs to mature within the students team. We are certainly proud of the prestigious awards that crown our end of studies film. For us, teaching staff and students, bringing young directors to this level of excellence is a never ending source of motivation. 
ACR: Tell us about the facilities at the school and students leverage...
JD: The entire necessary software and IT tools are made available to our students. Each grade has its dedicated room equipped with audiovisual devices and computers to attend the courses. One room is especially set up for the lectures on art history, film analysis, English, and poetic and narrative writing. There are also two art workshops available for drawing, sculpture, anatomy classes and practice.
The entire school IT system is centralized within the school building (storage, software licenses, access rights management, renderfarm, etc.). We act like professional studios and optimize our manufacturing pipeline every year to increase efficiency and productivity while leaving plenty of room for experimentation techniques. Students are involved in the development and structuring stages. 
Here is a non-exhaustive list of software that we use on a daily basis: software from the Adobe Creative Cloud, Maya, Houdini, Substance Painter and Designer, Nuke, Redshift and Guerilla Render, Deadline, Yeti, etc. We also carry out a constant technology watch on the subject and work on possible integration of "Open Source" software like Blender.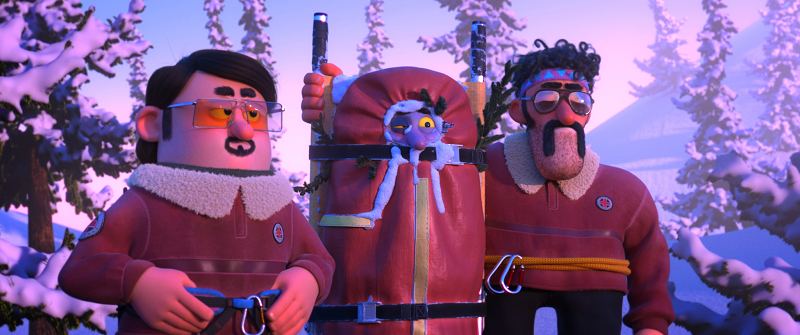 ACR: Lastly Julien, how does France and Avignon specifically assist École des Nouvelles Images in its pursuit of developing animators? And how does the École support the animation industry in France and globally? 
JD: Our approach is in line with our professional sector development. In France, although our field is in full evolution mode with a steady and sustained growth, it is undergoing a paradigm shift where artisanal vision meets industrial vision. By being aware of the issues at stake before us and far beyond the purely academic related matters, the professional world has supported the creation of our school with trust, confidence and benevolence. We move forward collegially to structure our students' professional integration and to maintain a follow up throughout their careers. 
All of our instructors belong to the professional community here. We regularly invite the studios to participate in juries and we organize days dedicated to pros/student meetings. With this organization, our main objective is to promote the professional integration of students.  We are proud and grateful to count on the presence, involvement and trust of the most important companies in our sector: Illumination (Mac Guff), Technicolor (Mikros Animation, MPC), Xilam Animation, Unit Image, Framestore, Dreamworks, etc.
The city of Avignon has always been an important partner. It is a support both politically and financially. The city, as well as the various economic and cultural players, support our approach and participate in the development of the school. We have close links with Avignon University. Our students have access to the university infrastructures including the library, students' restaurants, etc. We also work to develop pedagogical links, common projects around research labs and lifelong learning programs. All these being great prospects for the sustainable and intelligent development of our school are ahead of us. 
The success of our films contributes to the international influence of French know-how in the field of animation. Our students become sought-after professionals all over the world. Some even become important actors in our ecosystem. We are extremely proud to take part in the development of computer-generated images in Avignon, and more generally in France and abroad, alongside internationally renowned cultural players. 
Check out more interviews at Animation Career Review's Interview Series.