Art Center College of Design revealed its new four-year Character Animation program last year to much fanfare and interest from industry. Housed under the umbrella of its Entertainment Design department, the new course of study offers undergraduates an opportunity to obtain a unique Art Center education in the field of animation for the first time.
Art Center is well known for its unique attributes- among them its conservatory-inspired approach to arts education, distinguished NGO status bestowed upon it from the United Nations, and its educational outreach programs for its LA-area neighbors. And that's not to mention its two enviably designed campuses in Pasadena that couple studio-grade classroom workstations with a vibrant creative scene.
To learn more about the long anticipated Character Animation track, we caught up with two people instrumental in bringing it to fruition. The Chair of the Entertainment Design branch of Art Center, Guillaume Aretos, hardly needs an introduction to savvy readers who will recognize his name from his long history at DreamWorks as art director and production designer of mega franchises including Shrek. Veteran Disney and Blur Studio animator Marlon Nowe (whose credits include work on Frozen and Paperman) brings his own years of expertise to the classroom for Art Center animation students. Both gentlemen were kind enough to answer some of our questions. We hope you enjoy!
ACR:  When did Art Center begin to bring the Character Animation program to fruition, and what were its goals in doing so?
Marlon Nowe: We started putting together the program about two years ago. Our goal is to create the best animation program in the world. Ideally, an Art Center Animation graduate will come out as an all-round animation director. The things that set the program apart from others are the fantastic industry-active faculty and amazing facilities. This builds on to the already incredible reputation of Art Center.
ACR:  Guillaume and Marlon, you both have had tremendously successful industry careers. Why did you choose to focus your energy on education at Art Center?
Guillaume Aretos: All along my career, I have worked with Art Center alumni. The quality of their work, their drive and all around professionalism impressed me. I understood first hand why the reputation of the school was so high. After twenty years at DreamWorks designing for animation, live action, games and hybrid films, the opportunity to give back and teach everything I have learned along the years was too strong.
I was excited at the possibility to work on the curriculum with Marlon- to adapt it to the constantly changing demands of an industry that is becoming more and more multifaceted. One of the strengths of Art Center is a faculty that is comprised of working professionals; our location in the Los Angeles area guarantees students access to the best in their field. I am still working outside of Art Center, as well. I just finished the design of a hybrid film, "Monster Hunt", and am starting a new studio, Alpha Animation.
MN: For me, after a bunch of wonderful years at Disney Feature Animation and Blur Studio, I felt it was time for a fresh challenge. I started my own online animation school, AnimSquad, a couple of years ago and when I was asked to head up the new animation program at Art Center, I immediately jumped at the occasion. Besides education, I still take on projects if I feel it's something I haven't done before. Last year, I worked on a VR short film with Oscar winning Disney director Patrick Osborne.
ACR:  Is it difficult to teach students the technical tools of the animation craft given how quickly they
[caption align="right"]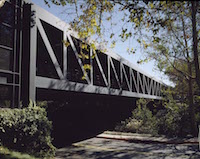 Art Center's Campus[/caption]
evolve?
MN: Not really because the tools themselves have become very user-friendly. The challenging and fun part is helping to unlock the student's visions, create wonderful stories and bring those to the screen.
ACR:  How important is it that your students hone their problem-solving skills?
MN: Getting a vision to the screen is all about problem solving. People think problem solving is technical, but I say it's also very creative. Disney's "Paperman" is a great example of what happens when the right people get together and both technically and creatively overcome big challenges to create an amazing film. It's our goal at Art Center to guide our students so they can eventually figure things out themselves and surprise themselves with the amazing art they are able to create.
ACR:  Marlon, you mentioned that you recently dabbled in VR with a short film. Did you take virtual reality into consideration when designing the program?
MN: The rising interest in VR is definitely on our radar and we are planning to incorporate VR in the program. The fact that a viewer can swing the camera or point-of-view practically anywhere creates challenges for the director. At the end of the day, fundamentally strong storytelling and character development are still paramount.
ACR:  Are there other new ways to tell stories that you're keen to see come to fruition?
MN: As a gaming fan, I'm looking forward to games that feel like you're participating in a cinematic experience and maybe that's coupled with VR. Companies such as Naughty Dog are getting really good at it with their game Uncharted 4. I'm also looking for the next Tarantino or Scorsese of animated movies! I felt "Rango" came close. I really enjoyed what they did cinematically speaking.
ACR:  Your students gain insight not only from yourselves and fellow instructors but also from industry guests that frequent your campuses...
MN: Every term, we bring in professionals for lectures and Q&A's. Last term we had "Big Hero 6" head of animation Zach Parrish do a fun presentation. It's an excellent occasion for students to meet professionals and network. We also encourage faculty to take their students on studios tours.
ACR:  What can students expect in terms of what they'll find on campus and in the classrooms?
MN:  Essentially, Guillaume and I looked at what we had at Disney and Dreamworks and put together student work stations that mimic those industry set-ups. We have built out a completely new wing with four new rooms. Students have access to computers linked up to a Cintiq. We also built an acting room that students can use to shoot video reference in. Since 2D is a big part of our program as well, we purchased light tables and scanners to facilitate traditional animation.
ACR:  Marlon, Guillaume, thank you for taking some of our questions today. We look forward to watching Art Center's Character Animation program develop and shine.
Check out more interviews at The Animation Career Review Interview Series.