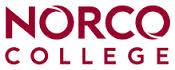 In the southern California county of Riverside sits a 2-year Game Development program like few others, earning considerable attention from industry and universities alike. Norco College's Game Development department offers an A.S. of Game Art which doesn't miss a beat, focusing on techniques seldom explored in 2-year programs elsewhere. The high caliber of work produced by students is testament to the program's emphasis on fundamentals and its close collaboration with industry advisors and working faculty to develop and iterate the curriculum. Though capable of breaking into their careers immediately, many graduates choose to further their studies at premier 4-year institutions.
These are exciting times for the department which recently received a $2.8 million Title V grant to expand their program offerings in Simulation and Game Development. Soon, Norco will boast three additional A.S. degrees in Game Design, Game Programming and Game Audio.  Eager to learn more about the animation offerings of the program, we interviewed instructor and 3D animator Taber Dunipace for our latest spotlight Q&A. Among other things, Dunipace filled us in on what aspects of animation never go out of style (This interview was conducted via email & has been edited for clarity). 
ACR:  Taber thanks for participating in our latest Q&A. Let's start with your own background… when did you decide that animation was your calling, and how did you eventually transition into teaching? 
Taber Dunipace:  I had been interested in cartooning and animation since I was a kid. I was introduced to animation in middle school when one of my teachers started a workshop before class to allow us to draw paper animation tests and ink them on cells to see the final results. I was hooked after that, and made drawing and computer graphics a big part of my leisure time. In college, I enrolled in the only Maya class available 3 times in a row even though I passed it the first time. I was also hired as a lab aide at that point which helped give me my first taste of teaching.
At about that time I met some like-minded friends who clued me in to the newly constructed Art Institute Inland Empire.  We decided to attend together to learn how to make cartoons and expand on (our)drawing and 3D ability. I was a tutor through school and placed on the Dean's List consistently so I was a fairly academic guy from the outset.

ACR:  At Norco, you teach Game Development students about the finer points of animation- both visual and technical. How do you bring out the best of their left and right brains, so to speak?

TD:  The technical side of being a game artist tends to take care of itself through the natural rigors of learning a complicated piece of software like Maya and primarily doing art with the computer. We are demanding of a student's ability to use the tools, but we tend to be much more concerned with the aesthetic results of the student's efforts. (We) spend much more time critiquing their work and pushing them toward more sophisticated uses of the medium. I like to think of it as making art with a very complicated and expensive pencil.

ACR:  I like that analogy! Because today's students are tech natives, do you find that you have to focus less on particular areas or more on other areas in the classroom?

TD:  Absolutely. The vast majority of students come to us already fully capable of using a computer and even some of the graphics software comfortably, so our job becomes teaching them artistic fundamentals and best practices in order to make them into professional production artists. In particular, many of us stress the importance of traditional artistic ability and try to get the students to take drawing and painting classes on the side as a way to supplement their education.

ACR:  I know Norco boasts state-of-the-art equipment. How do you guys keep up with the latest tools of the trade? What software do you typically use in your animation classes?

TD:  Every instructor at Norco has either worked professionally or is currently working professionally, so we're constantly updating our software and our working knowledge of the latest and greatest tools. With that said, the primary methods of creating digital art change very little from year to year, so we tend to focus more on well-established techniques which translate well from program to program without getting too dogmatic with one particular set of software. Currently we use PCs with the Adobe suite and Alias Maya, but all of that could easily change if we had the necessity.

ACR:  Do students typically work independently or collaboratively on projects?

TD:  Entry level courses focus on individual students developing their abilities, but all of our game design courses are group-focused. The Game Industry is a part of the Entertainment Industry, which means it's highly collaborative. The different departments, Programming, Game Design, Game Audio, and Game Art, are all exposed to each other constantly to foster both an understanding of how the different groups think, and to develop strong feelings of camaraderie.
Our capstone class in particular brings all of the disciplines together to create a game from the ground up. We try to make this experience as close to a real-world production environment as we can to give the students a taste of the industry and enable them to flex their muscles on a project they have a lot invested in personally.

ACR:  Speaking of mimicking the real world that awaits them, does critiquing play a big role in your students' education?

TD:  Very! Big egos have no place in our classrooms and we quickly teach students how to both self-evaluate, and how to give criticism professionally and without being insulting. In the professional world, taking critique and revision are two of the most important skills to have when working in a production environment, so we give no leeway when it comes to this point.

ACR:  When you aren't teaching, you're a freelance animator. It's a busy life, no doubt! Any current projects you're working on that we should be on the lookout for?

TD:  I've always kept busy doing small projects for myself and for pay, so that process helps me to keep up to date with the current best practices in production art, as well as discover new techniques myself which I can pass on to students. My most recent project that I can mention is Transcendence which is doing the film festival circuit now. For the film I volunteered some time animating flying demons matched up to live action footage.

ACR:  Flying demons… what's not to like? Taber, thanks so much for telling us a bit about Norco College's animation offerings in the Game Development program. It's been a pleasure.

TD:  Thanks very much for the opportunity to talk about what I love!
Check out more interviews at Animation Career Review's Interview Series.