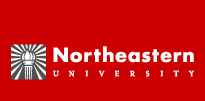 Since the days of America's revolutionary founding, Boston's culture of innovation has fostered and produced some of the country's preeminent thought-leaders. It should come as no surprise, then, that one of the city's most beloved institutions of higher learning continues to attract top talent (both faculty and students) eager to reach new heights. Northeastern University is home to a plethora of top-ranked departments including a Game Design program that rivals any.
Leveraging an inter-disciplinary approach, game design students engage in critical thinking and problem solving on a daily basis while honing their creative and technological chops. They learn from distinguished faculty members whose own areas of research are on the cutting edge. To learn more about the program and its outreach initiatives, we caught up with the director of Game Design at Northeastern, Dr. Magy Seif El-Nasr. (This interview, done via phone, has been edited for clarity where necessary). 
ACR:  Magy, thanks for participating in our latest Q&A. To begin, when did you become interested in games and decide that was the direction to take your career in?
Magy Seif El-Nasr:  It began when I started playing games in middle school. I was more interested in narrative-based games (that) had stories behind them whereas my brother liked running around and shooting things. We did the action-adventure games together and I would tell him what to do and he would do it. We were problem solving together which brought us closer. I liked that about games- (they) are a tool that gets people together whether you're playing it, developing it, thinking about it, or just talking about it. I decided to go into computer science but I also did theater and psychology as well in college. Theater is a way of conversing and I was thinking about it as a tool to engage people in a different way. I still connect all these dots in the Game Design program.
ACR:  How did you find yourself directing the Game Design program Northeastern?
MS:  I was in Canada teaching at Simon Frasier University and was interested in working closer with industry partners to make an impact. I reached the point where I wanted to look at games as a tool for societal impact so I decided to look at universities with a strong theater or psychology connection to enrich what I was doing. At Northeastern, I loved the fact that it had theater people, interactive design people, computer science people- it felt like it was a well-connected web from the very first time I visited. I found a place where I can have an impact with other people from departments all over the university… the connection here is very tight. This is why everyone is here- we work on really exciting things together.
ACR:  As your own career indicates, game designers have to possess a very broad skillset. How do you encourage your students to become interested and involved in diverse fields that will make them ultimately stronger game designers?
MS:  I'm always impressed with our students. We just had our fall welcome day with new students and I was surprised that they wanted to take all of these different courses to apply to game design. There was a lot of enthusiasm from them about learning all the parts of the process. They got that message themselves. They really are a new generation.
ACR:  Do you find that today's students already have a solid foundation in the technical elements of game design?
MS:  I think this generation has interacted with technology a lot more; they tinker when developing a game… they need to figure out fixes and re-store files. They search online to solve problems. Those skills are so crucial and this generation is very used to performing them. They use programs like Game Maker to start but we have students who also do C++ programming.
ACR:  You and your colleagues at Northeastern do a lot of work outside of the classroom. Give readers a glimpse of your own work that promotes STEM education (Science, Technology, Engineering and Mathematics) as well as the active interest by your colleagues in promoting new areas of game research.
MS: I've been developing workshops for high school students for about seven years now to engage them in building games. It started when I was at Penn State with an effort to get more women into STEM education. By building interactive narrative-based games, we got a lot of girls interested in it and it became bigger and bigger. The guys actually started complaining that they wanted to get into the program too so it grew to include both genders! Boys and girls all are passionate about games today, but there are many pieces to developing games.  When they get together, they decide what area they want to focus on- the writing, the programming, the art or whatever area interests them.
A number of our faculty members do similar projects. Tayloe Washburn (Dean of Northeastern's graduate campus in Seattle) is heading the G.A.M.E.S. program (Girls Advancing in Math, Engineering and Science) that leverages games to bring more girls into STEM studies; it will include workshops and events. We just hired Susan Gold, founder and president of the Global Game Jam which is a hugely popular game design conference, to be the Boston part of the G.A.M.E.S. initiative. She is excellent at bringing people together and bridging different areas of study.
Gillian Smith is another new faculty member who is interested in building game-like tools for people to creatively problem solve; she also did several workshops specifically to engage girls. Casper Harteveld looks at how people make sense of things and make decisions based on their environments. We've talked about looking at inter-generational games and we'll see if that materializes, but for now these are some of the things that we do here in the program.
ACR:  You are all quite busy! Thank you for giving up some time to tell us about it, Magy. Looking forward to following the news out of the Game Design program in future!
MS:  No problem. Thank you!
Check out more interviews at Animation Career Review's Interview Series.