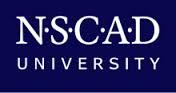 Tucked within the Canadian maritime city of Halifax, Nova Scotia College of Art & Design boasts a long and distinguished tradition as an epicenter for the arts and culture. It has continuously attracted acclaimed faculty members and international visiting artists who have left indelible marks on generations of students and locals alike. Indeed, NSCAD is as much a part of Halifax as icy long winters and warm hospitality are.
With five divisions and many degrees to choose from, a diverse group of students convene on the city's beloved establishment. We were eager to learn more about the offerings in animation within the Intermedia program and caught up with faculty member Becka Barker to do so. Barker has been a staple in NSCAD's Media Arts division for over a decade teaching experimental and introductory animation. We asked her about the past, the present and the future at NSCAD for our latest spotlight Q&A. Enjoy! (This interview was done via phone & email & has been edited for length & clarity).
ACR: Becka, tell us about your own background as a film maker and how you found yourself teaching animation at NSCAD.
Becka Barker: I am a graduate of NSCAD so that's where it all started for me! I had completed a Bachelor of Science, studying biology with the intent of becoming an illustrator; that's why I originally came to NSCAD. But the program encourages students to experiment which was a bit disconcerting to me at first having been used to a very rational, scientific approach to learning. I took a Super 8 film course and then every media arts course offered at the time and I was hooked. I was drawn to celluloid and the tactile way of working with chemical images.
I then became a production director and executive director of a local media co-op here in Halifax, Centre for Art Tapes; it is a small but mighty non-profit. I came back to NSCAD and took over the animation course once Helen (Hill) left to go to New Orleans. I was tasked with teaching the only animation course offered here at the time- experimental animation.  I did my best to stay faithful to the spirit in which Helen taught- her attitude and approach to life seeped through her every pore; she was incredibly inclusive, positive and welcoming of anyone who wanted to learn anything about animation.
ACR: You mentioned Helen Hill, regarded as one of the best experimental animators prior to her tragic passing in 2007; she's a former NSCAD teacher and colleague of yours. What are some of the biggest takeaways you learned from her that you continue to pass along to your students?
BB: The most important thing I took from my experience learning from Helen and working alongside her was that demonstrating your convictions is much more powerful than talking about them. Helen was fearless when it came to her love for animation and her community. She never doubted any student's capacity to learn. And her passion for animation was infectious! When you care about something--anything--so deeply, the way you convey that to others will make it look and sound like the most exciting and fun thing in the world!
Her teaching and mentorship were fundamental to how I formed my own understanding of animation and experimentalism. She fought cynicism and was really responsive to students when they sought help. No one can replace Helen, of course, but these are the things I try to practice as I work with students and peers in the arts community here.
ACR:  Before they can leap into their chosen fields of study, tell us a little about the foundational studies that all NSCAD students take.
BB: All our students spend their first two semesters in foundation; they're introduced to process just as much as product. The students choose courses that introduce them to different disciplines such as foundation-level photography, or wood and metal. At the same time, they all take a course focusing on developing a practice out of how they choose to deploy these skills; they also do coursework that deepens their critical thinking around visual culture.
Because of this holistic approach, by their second year students have started to develop the open-mindedness needed to grapple with a broad range of technologies, processes, or approaches to match their 'hard' skills development. They're more adaptable; they develop a sort of elasticity to problem-solve. And all of this becomes crucial once they finish school, regardless of their chosen creative medium or milieu.  They're more willing to experiment and innovate, rather than just emulate whatever is fashionable. For me, education is always a process of negotiation, and I think how NSCAD invites its students into this negotiation is part of the reason why it's such a strong institution.
ACR:  What is the study of animation like within the Intermedia program at NSCAD?
BB:  I've had students come to animation as painters and textile artists, and we try to be responsive to what they bring in. It makes our community of animators richer because there are so many different ways of creating animation. Our classes are student-centered rather than teacher-centered, and they often collaborate in small groups. We meet as a class, view representative works and talk about the way in which Flash is used or why animation was chosen.
We're introducing more courses as well as different kinds of courses, too. With that spirit of experimentalism, we cast a wider net in Intermedia. We introduce students to many different kinds of tools and techniques and methods of storytelling: for instance, how do you do Flash and 2D puppets and celluloid. No two students tell a story in the same exact way which is very gratifying. I learn from them all the time; I generally start with technique but others may start with story and having those different ways of thinking in the same classroom enriches everyone.
ACR:  Is it difficult to strike a balance between teaching the tools of the animator's toolbox with time spent exploring ideas and problem solving?
BB:  I think back to the early days of any new creative medium: when a set of tools comes along, it's up to artists to invent the conventions of how they're used. A lot of the earliest cinema is experimental because it had to be. Sixty some odd years later, a new artistic discipline- video art- came out of artists getting their hands on new tools and saying, "OK, what can we do with this?" Same is true for the array of digital tools we have today.
There are definitely models of how things have been done, and we explore those in part by asking students to critically reflect on the relationship between what they are trying to do and how they're trying to do it. The tools are part of an overall creative strategy for dealing with bigger concepts.
It's important as a teacher to remain mindful of different students' learning styles, too. At least for our students, the spark that sets off their creativity is usually the same spark that ignites learning. Some will grab hold of tools quickly, others start with abstract ideas, and still others simply prefer to muck about a bit with both in mind--developing ideas alongside technical skill. By encouraging collaboration in our projects and activities, they tend to feed off each other and this is a big part of how the connections between concepts and technical skill development are made.
ACR:  Lastly Becka, what does the city of Halfiax offer students and artists that they would be hard-pressed to find elsewhere?
BB: Our population is relatively small as far as cities go, so it's in our circulatory system to do more than one thing. Visual artists are also musicians, musicians are also poets, poets are also filmmakers, filmmakers are also playwrights, playwrights are also entrepreneurs, entrepreneurs are also gallery owners... you could almost say it's a matter of survival! We have to rely on each other to a greater degree just to make a go of things, but the kind of supportive network this situation creates is really something special. It also comes through in the symbiotic relationships among our 'high-art' institutions, 'street' culture, and 'alternative' facets of broader cultural landscape.
A place like NSCAD is like an aquifer in such an environment. It may not be obvious to the naked eye everywhere you go around here, but practically anyone who is involved in our city's arts or cultural activity or who identifies themselves as a part of the 'creative economy' will tell you that NSCAD has played a role in shaping what they do or how they do it. And that's part of how our city has sustained this richness, which has helped cultivate more talent. It's an amazing resource for the city and an integral part of the cachet we have.
ACR:  It sounds like a perfect place for aspiring animators to take a closer look at. Thank you for telling us more about NSCAD!

BB:  Thank you!
Check out more interviews at Animation Career Review's Interview Series.