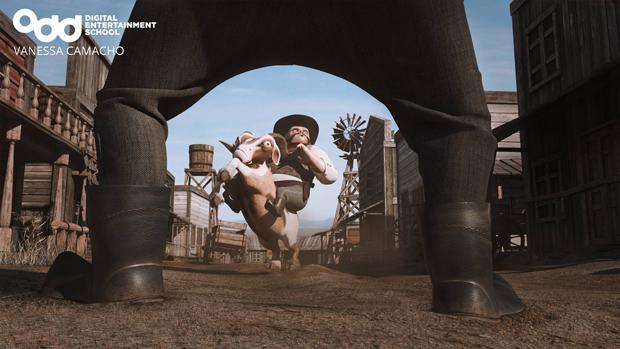 After Odd School placed 21st on our 2014 Top 100 International Animation Schools list, we reached out for an interview to learn more about their small but tremendously successful school in Lisbon, Portugal. We were so impressed that we asked them to stay in touch so that we could show our readers what their current students were working on. Their one year Advanced 3D Modelling and Texturing class finished and we're honored to be able to share the outstanding results from their course in our six part student interview series!
With translation help from their class's instructor, David Dias, the third student we interviewed was Vanessa Camacho, and you can see her impressive 3D work from the Odd School class below.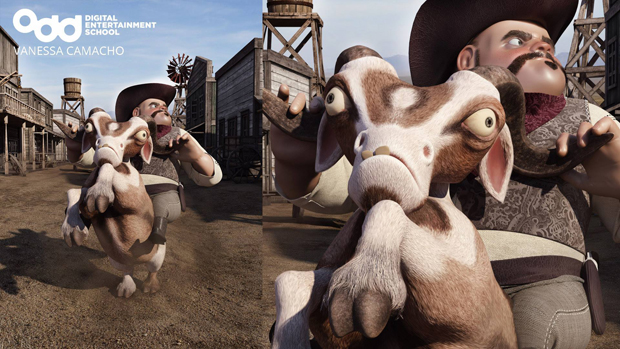 Congratulations on finishing the Advanced 3D Modelling and Texturing class with so many excellent pieces of art! Tell our readers a little about yourself as a student and as an artist. What are your interests and your career goals?
Vanessa Camacho: I'm Vanessa, I came to Lisbon after finishing my college degree in Design, after 3 years in that area I thought something was missing, design wasn't enough for me and it didn't fulfill what I wanted to do with my life. I'm 26 now and glad with the choice I made, I've always appreciated 3D art, movies, pretty much everything related with it but I have to say that my favourite thing to do is cartoon style.
How and when did you realize you wanted to become a 3D artist?
Vanessa Camacho: I never really thought about that until I finished high school. I went to college and only then I really thought that it might be something that I would enjoy doing. 
Some people are naturally good at art, but no one is born with 3D software skills. Your portfolio shows that you clearly learned a lot! What do you feel is your best 3D art skill? And what is your favorite part of creating 3D art?
Vanessa Camacho: Well I personally like organic models, but it all depends on what I have to or want to model. If I think about my final project I have to say that I really enjoyed working with lighting and trying to create the mood that I wanted. As for my favourite aspect, like I said I love when people publish cartoon style works. Of course I appreciate everything else, like fantasy, sci-fi, monsters, etc.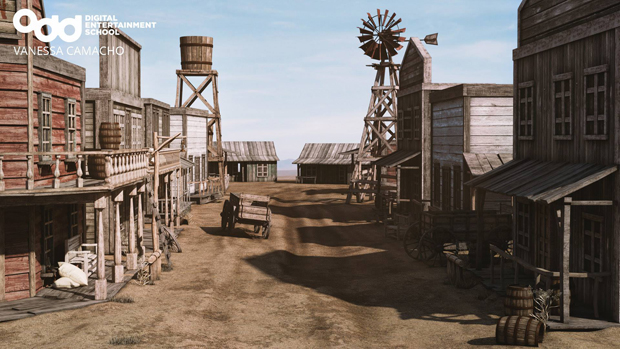 I'm a firm believer that perfect artists don't exist, and we're all constantly learning new skills and ideas. What was the hardest skill for you to understand and eventually excel at? How did Odd School help you strengthen your weakness?
Vanessa Camacho: I think the hardest skill for me was hard surface modelling, maybe because it's not as appealing to me as organic, but of course when you get into it you end up gaining speed and actually enjoying it.
What were most assignments like at Odd School? What was your favorite assignment?
Vanessa Camacho: Some assignments were specific, if we were in a specific class like texturing or anatomy, in texturing we would be given a model already done and we would have a couple of days to texture it, sometimes we would just do it in class and learn while doing it. For our final project we could choose whatever we wanted, which can be a difficult task, there's so much to choose from and a year to finish it. I probably liked anatomy the best. I missed modeling in ZBrush and that was when we got back to the software.
Tell us about your final project for the class. What were the challenges involved with completing it?
Vanessa Camacho: The biggest challenge...Managing time!! But well, besides that, when I started I had all these doubts about how I should model stuff, how should I pick my camera, was I going to change my mind in the middle of the project, all sorts of questions. I guess most of the challenges showed up in the beginning of the project and not at the end, all the doubts would keep delaying the project.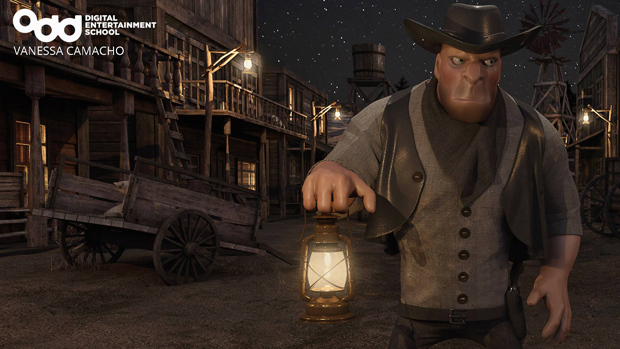 What was a normal day of class like?
Vanessa Camacho: Usually classes started at 9 AM and would last 4 hours each, depending on the subject we would either spend half the class listening or watching and the other half completing an exercise or just taking notes or just modeling. The class environment was very friendly, everyone got along, laughed a lot and we helped each other.
David mentioned that the class also had workshops with Florian Degensicourt (Ubisoft Concept Artist), Manuel Virks (Crytek 3D Artist), and Vlad Costin (Character Artist for Guerrilla Games & Crytek). Can you tell us more about these workshops? What parts were the most helpful for you?
Vanessa Camacho: As for Florian, since he's a 2D artist, I did not participate in his workshop, with Virks I loved the workshop it was very interesting we all learned a lot with him, from how to model a simple rock, from high poly to low poly, to creating maps and put the asset running. Vlad was another great experience, unfortunately we couldn't enjoy it as much because since we had one week left to finish the project, but I really enjoyed working with Marvelous Designer and learning some other tricks and tips for ZBrush.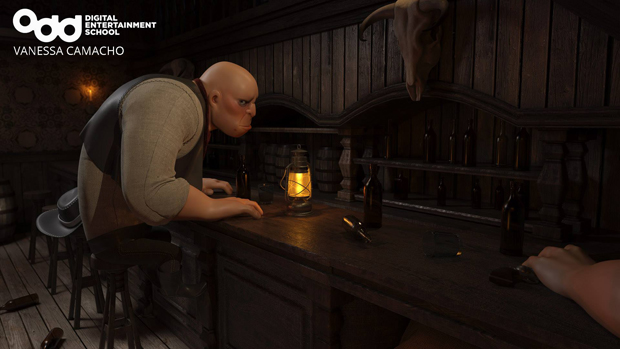 What software and plugins do you use the most? Tell us a little bit about your work process.
Vanessa Camacho: Of course it's 3Ds max, ZBrush and Photoshop for post-production. As for plugins I didn't use many, mostly just for the wood boards I had in my project.
What are your favorite resources for 3D art reference material?
Vanessa Camacho: Mostly websites like Behance, ArtStation, CGSociety, 3DTtotal. For textures I go to mainly CGTexture and well if you take a look at BadKing you'll find some pretty useful stuff for ZBrush.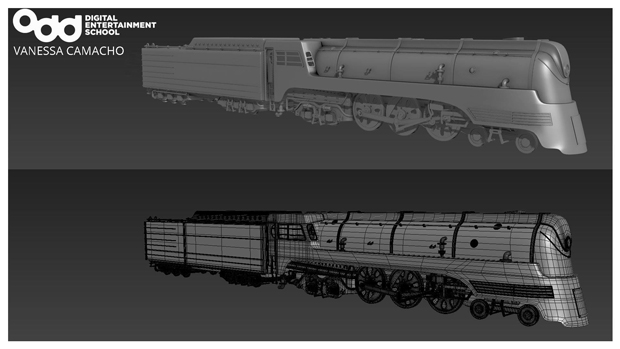 What piece of advice did you learn from Odd School that you think every 3D art student around the world should hear?
Vanessa Camacho: ALWAYS look at references for what you're doing.
For all the artists reading who are inspired to follow in your footsteps, what would you tell them is the first thing they should study and master before doing everything else?
Vanessa Camacho: If you are like me and would like modeling characters, you need to look at a LOT of anatomy references, it's never enough to research and learn. Just practice, find concepts and recreate them.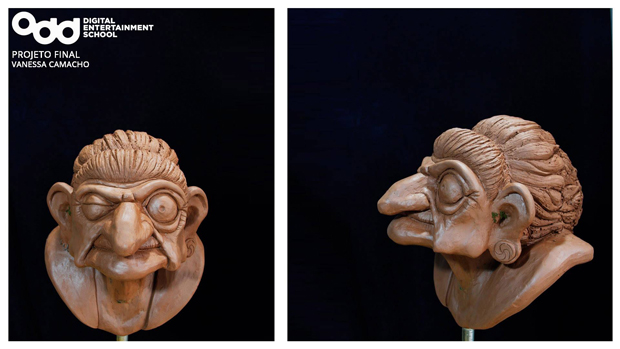 What are some of the popular trends you've noticed in the 3D art industry in recent years? In what ways do you expect things to change in the next few years?
Vanessa Camacho:  (Any new art/software techniques that are becoming popular or must-know skills?)
Where do you see yourself in a year from now? And where can our readers follow you online?
Vanessa Camacho: Right now I'm working in the area and I'm very glad for the opportunity, however I would love to have more free time to work on my own projects and maybe next year be out of the country for a new experience. You can follow me here on LinkedIn, Behance, ArtStation, and CGSociety.
Lastly, what other advice would you give to aspiring 3D artists?
Vanessa Camacho: Don't give up, I was lucky enough to be able to afford an education in this industry, for those who can't, keep learning by yourselves and believe that you can achieve your goals.
Thanks for your time and your thoughts!
This is just one of our six part Odd School student interview series. We've interviewed hundreds of schools, studios, and students in the past, and we invite you to check out the other discussions in our Animation Career Review Interview Series archive.