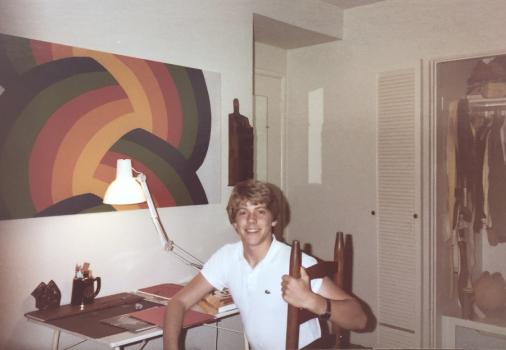 Veteran Animator Mike Wiesmeier, 2D Animation Mentor at CG Spectrum
Today's animators leverage all of the tools in the toolbox, employing them in a variety of ways across many mediums and applications. Though technology continues to usher in increasingly more sophisticated CG software, demand for 2D animation is at an all-time high. 
CG Spectrum, a premier online school for animation, VFX and game design, knows this all too well. Working closely with industry, the school offers courses in both 2D and 3D animation to ensure its students are capable of meeting industry needs. 2D Animation students at CG Spectrum work virtually in either small groups or individually with mentors to learn the ropes of the craft. Lucky for them, former Disney animator Mike Wiesmeier helped create the 2D program and serves as mentor to 2D animation students alongside other veteran animators.  
Wiesmeier has lent his talents to beloved films, AAA video games, and TV for more than three decades. But it was his early years at Walt Disney Animation Studios that proved the most formative. There, he worked alongside celebrated animators who proudly passed along their knowledge through critique, supervision, and shared enthusiasm. At CG Spectrum, Wiesmeier is able to work one-on-one with his 2D students in much the same way that he learned from his mentors. For our latest Q&A, we caught up with him to ask him about his time at Disney Animation, and his role as mentor for the next gen of artists. Enjoy!
ACR: Mike, You got the animation bug at an early age. What was the path you took to become an animator both in your formal and informal education?
Mike Wiesmeier: I started drawing seriously when I was about eight years old. Inspired by my first trip to Disneyland, I took saved-up allowance money and bought the book 'The Art of Walt Disney'. I had already been drawing comic strip characters from the newspaper like Snoopy and Garfield, but now I began in earnest copying Disney characters every day after school. My first formal drawing class was a caricature drawing class at a local community college.
When I was fifteen, I began attending a small animation school after school and on weekends called Brandes Art Institute. It was founded by three Disney artists who all became role models for me and my career. When I was sixteen years old, I won the school's first animation program scholarship. Due to family pressure, I went off the animation path but continued drawing and found my way back to animation some years later.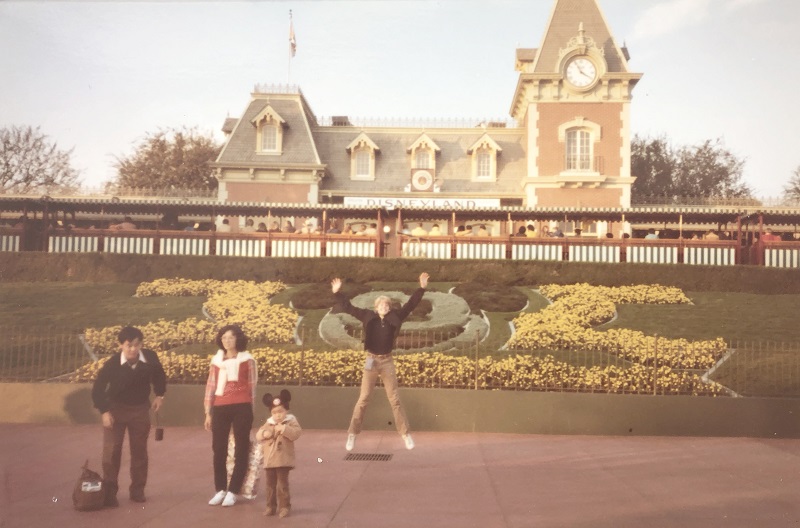 ACR:  What was your first gig animating and how did you land it, Mike?
MW:  My first job was working on interactive educational games which was a great experience because I got to do a lot of different tasks including storyboarding, character design, and animation. I still held on to my longtime goal of working for Disney, and applied for the entry level position called inbetweener which is the artist who creates the drawings between the main or key drawings. On my third application, I finally got hired to work on Pocahontas in 1994. My real education really began there when I worked at the Disney studio and learned everything I know about animation.
ACR: Classical, hand-drawn animation was undergoing a Renaissance during the 90s, which echoed back to the Nine Old Men days at Walt Disney Animation Studios. But the era also ushered in 3D animation. What were those early years in the industry like for you in terms of the dazzling animation- both 2D and 3D- that you were surrounded by?
MW: It really was amazing. I felt lucky every day that I went to work. The studio was such a stimulating place, both for the projects that we were all working on and for the learning environment that existed within the studio. Speaking of the Nine Old Men days, the classes we were offered and encouraged to attend in life drawing, animal drawing, and even painting and sculpture, had been a part of the studio culture since 1934; that's when Walt Disney himself hired art instructor Don Graham to start the intensive drawing and action analysis training that would give the animators the skills they needed to take animation to the level of drawing quality and animation subtlety of Snow White and every animated film that followed. 
Although the Nine Old Men were all long retired at that time, their presence was very palpable within the studio and I think we all felt a sense of honor and responsibility of carrying on their legacy. I was really fortunate to have the chance to work on Fantasia 2000, which was Roy Disney, Jr.'s project and an homage to his uncle, Walt Disney. Walt Disney had thought that Fantasia would continue and evolve but for many reasons it never did. Roy had the vision to bring Walt's dream to fruition with Fantasia 2000, and it was unique at that time as it combined 2D and 3D in ways that hadn't been done before. We were also a small crew, so working in that group had a very flexible, experimental feeling to it, and the animation artists were encouraged to contribute ideas and artwork to areas like storyboards and character design.
ACR: Mentoring was such a big part of the success of Disney's studio as well as animation as an industry. When did you decide to start mentoring Mike, and why did you choose to help develop and mentor in CG Spectrum's 2D Animation program?
MW: Yes, that is so true about the Disney Studio at that time. Animation really began as an apprentice system - in the early days an animator and assistant animator worked together as a team so the assistant learned the craft of animation from the animator he assisted. By the time I started working there on Pocahontas, the studio had become much more stratified and specialized- there was not that strong one-on-one mentoring built into it as there had been at the beginning. On the other hand, by working with many animators an inbetweener could learn and grow under the influence of many animators with many styles and approaches to animation. And as I mentioned before, there was a strong environment of learning with classes and lectures happening practically every day. 
My three primary figure drawing teachers at the studio- Walt Stanchfield, Glenn Vilppu, and Steve Huston- were all very influential in my becoming a teacher and mentor. Each of them had their own approach to drawing and to teaching, and all had a passion for sharing their knowledge. My first formal teaching opportunity came while I was working on Fantasia; my supervisor invited me to co-teach an Assistant Animation class at the American Animation Institute- a part of the Animation Guild in North Hollywood. It was really a fun and rewarding experience. When the Disney Studio closed around 1999/2000, it was a natural progression for me to go into teaching and mentoring. When I was approached by CG Spectrum about creating their new 2D Animation course with a fellow former Disney artist, I was very excited to get back to where I had started in traditional animation and to continue passing on what I was so fortunate to have learned to a new, young generation of future animators.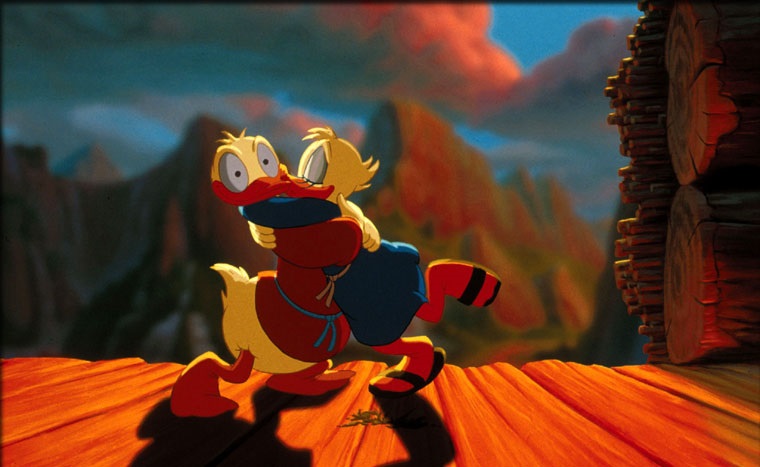 ACR: CG Spectrum offers a few courses for aspiring animators including the Introductory to 2D Animation course. Who is the target student for this course, Mike, and what are their outcome goals?
MW:  All of the students I have had the pleasure to mentor in the CG Spectrum course have their own unique story of how they came to find the program and what motivates them and what goals they have. The common theme is the students coming into the program with some prior experience with animating- whether that was a previous course or online tutorials. All of them have a desire to learn the fundamentals of animation and to have the benefit of small groups or even individual interaction and learning from an experienced mentor. As for goals, I see all of my students being driven and motivated to work in the industry, which is exciting as there is now a resurgence of interest in 2D animation with projects such as Klaus and others catching the attention and praise of the public and the animation community. In this sense, I see online learning, and specifically the program we have created at CG Spectrum, to be a kind of return to the apprentice learning of the early days of animation. 
ACR:  Turning to the Advanced 2D Animation Diploma course, CG Spectrum works hard to ensure its graduates are job-ready. What are the essential skills that they learn in this course in order to hit the ground running in industry?
MW: The animation industry has changed so much since I got into it decades ago, but there are constants that never change as far as essential skills. The primary one in my opinion is  drawing, and for this reason the CG Spectrum's 2D Animation program has a strong drawing component which includes human and animal figure drawing. To be successful in 2D animation, strong drawing skills really facilitate a time-efficient workflow and expression of the idea of the animated performance. 
Our Advanced 2D program also strives to impart a facility and confidence in using the animation principles such as timing exaggeration, and appeal, at an advanced level. And now that the 2D animation industry has gone paperless, an advanced knowledge of a dominant industry standard software such as Toon Boom which CGS teaches, is also critical.
ACR: In more general terms, animation is a very competitive industry as you know well. What things do you encourage your students to do outside of their CGS learning time to build out their skills?
MW: The industry has become so fluid and so virtual, that I would say a major soft skill to develop is research and networking. The animation industry being a relatively small one means that networking and promoting one's self is important, so it is never too early to start reaching out to fellow students, established industry professionals, and studios or potential future clients. 
The days of large-scale studios where hundreds of artists work together have largely vanished. Today's reality is more based on collaboration between studios, or partnering companies, and often done at a distance. For example, Klaus was made with a small on-site crew in Madrid, but it also relied on many freelance artists located internationally. There are also new, smaller-scale, boutique-type opportunities to use animation such as corporate explainer animations and educational animation. 
As far as hard skills go, today's animation artist needs to be flexible and ideally have multiple skills so I highly encourage my students to develop and learn a second skill such as character design or storyboarding. Many animators in today's industry are prepared to (and do) wear multiple hats at different times, and in an industry that is so fluid this is a great thing to prepare for. The common theme among successful students is a strong determination and persistence to get that first opportunity within the industry, which then tends to lead to ever-more interesting and challenging experiences.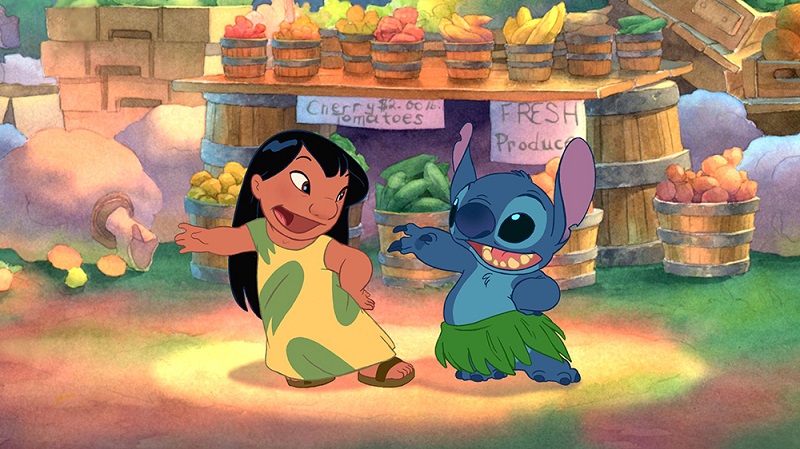 ACR:  Last but not least, Mike, a big question: in an era of VR and AR, what are the advantages of being trained in 2D animation and how can artists leverage 2D amidst ever changing technologies and industry trends?
MW: That IS a big question! My work experience has touched on 2D, CG, and VR animation, and I would say that the fundamental skill that has served me well through all of it is a developed eye and taste. I owe that to my experience at Disney, as I got to see animation through the eyes of so many talented and experienced individuals. I strongly believe that a 2D animation training is the best for training your eye and developing an elevated visual 'taste' or standard. And I think the biggest part of that is the drawing, tradition and culture that reaches back hundreds of years to the European Renaissance, whose approach to drawing and visualizing the human and animal form has been so influential on the animation industry. 
I have taught 2D and CG animation students for twenty-four years and I have seen the foundation of 2D animation and drawing skills benefit both groups enormously. I would guess that the future of animation holds some very interesting developments and that technology will allow even more exciting applications of 2D animation like the game Cuphead, and combinations of 2D and CG technique such as the Disney short 'Get a Horse'. The surface of what is possible has still only been scratched!
Check out more interviews at The Animation Career Review Interview Series.