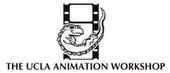 Not every animation student gets to pull up their chair to the very same desk that the first full length cel animated film was drawn on. But MFA students in the UCLA School of Theater, Film, and Television's renowned Animation Workshop do just that, working on the wooden tables that Snow White and the Seven Dwarfs was born from. History isn't the only reason why some of the best and brightest choose the Animation Workshop, of course.
Offering individualized attention from an enviably diverse faculty roster, access to the full-fledged Walter Lantz Digital Animation Studio, and countless educational and networking options to expand their horizons, animation graduate studies at UCLA are hard to beat. The program accommodates students' varied interests in technique, as well.
For our latest spotlight Q&A, we catch up with Professor Celia Mercer, Chair of UCLA's Animation Program. Herself a graduate of the program, Mercer's experimental animation films have garnered numerous awards and are frequently shown at film festivals. Mercer talks about the intricacies of the MFA program, fills us in on the hardware and software they're using, and explains why the program revolves around the 'one person, one film' mantra.
ACR:  When did you know that animation was your calling, and how did you become interested in the experimental side of things?

Celia Mercer:  I knew my whole life I wanted to become an artist; it was the only thing I was ever sure of. I earned my bachelor degree in painting and print making at San Francisco State University. That's also where I took my first animation class just before my last semester. I had taken too many art units and my advisor told me that I needed to take a class outside of art. I discovered the animation class in the film department.
As a grad student studying animation here at UCLA, I became more experimental. That's when I started defining my style; taking that cut-out collage style from painting and photography and print making and using it in my animation. I take otherwise ordinary, mundane things and see them in a new way to see the beauty and irony in them.
ACR:  Who influenced you most during those years?
CM:  At SFSU, Barbara Foster did interesting work by combining found imagery and photos into lithographs. I think that's an influence I've drawn from that. I've always seen a lot of fine art, as well, and the Dada Movement influenced me like Man Ray and the experimental work he did.

ACR:  Students at UCLA can pursue any style of animation that interests them, whether it's the feature film and production side or TV cartoons and stop motion. Is it a challenge integrating their diverse persuasions into a single curriculum?

CM:  That's my thing- I appreciate it all. It works pretty well, too, as narrative really ties them all together. Our whole department is narrative-driven. What's interesting to me is that even when you're doing an abstract or non-narrative film as I often do, the structure is equally important- you must have a beginning, middle and end. It's the arches of the storyline that make a film interesting. The principles are so much the same: it's about good timing, good acting, composition, color. It all strengthens the idea and story.
ACR: The mantra of the Animation Department is 'one person, one film'. Why do you approach teaching animation from this perspective?

CM:  'One person, one film' means that it's your voice and your vision… and you're wearing all the hats making it. We don't group people together into crews. They do help each other from time to time and part of the learning process is knowing when to bring in someone else to help. 'One person, one film' means you own it. That's literal, too, as UCLA does not own their films. But more importantly, you take responsibility for your finished product. There's no censorship here. You have to be able to stand up for what you're doing, question your work and understand it better.
Another aspect of 'one person, one film' is ironically collaborative. When our graduates leave school and enter the workforce, they become better collaborators because they have worn so many hats- they've written, directed, colored, and so on. They are fully prepared for what their career brings.
ACR:  Tell us about some of the software and hardware your students use…

CM:  We have a complement of software tools- with accompany instruction- available for their use on projects. First year students doing traditional animation work initially on paper, moving into the digital realm for ink and paint, editing and compositing. Those working on stop motion use Dragonframe as do those who make under-the-camera animation. Our traditional animation down-shooters have been adapted with digital cameras, Mac OSX computers with Dragonframe, Adobe Premier, and other software allowing for greater flexibility in choice of methodology.
In the second year, there is full digital immersion with the option to work in 2D or 3D CG. 3D film instruction is done in Maya; those working in 2D films can work in TVPaint or Adobe After Effects with Photoshop or paperless with Cintiq. Interactive projects rely heavily on Flash with other pathways adapted case by case. Our thesis students have the choice of working in any of the above. They're given a workstation in the Walter Lantz Digital Animation Studio with the supported software of their choice installed.
ACR:  Your students have arguably the best industry access for events, guest lecturers, internships and jobs, as well.

CM:  We have frequent film screenings and guest speakers. People like Bill Plymptom come and offer their invaluable advice. We recently had Bento Box Entertainment out doing portfolio reviews of our students' work. We have industry panel nights when our students can show their work and seek advice from the industry. In a seminar class I teach for first year MFA students, they can choose to conduct a scholarly interview with an animation director and that's informative for them and can open new doors.
Then there's the Matt Groening Fellowship. He's very generous, giving money to our program so students can work on their films and go through a process with him. That's been really fun and just another great opportunity for our students.
ACR:  'Falling Lizard' is an annual event. What's it all about?

CM:  Falling Lizard is a great opportunity for collaboration. It begins on a Friday when we all pick a theme, hustle to dinner, make quick storyboards, pitch them, work on our parts throughout the weekend, and wrap it all on Sunday night. It's just a bunch of short films and it's a great opportunity for students to collaborate. It's also a great opportunity for our alumni to participate.
   
ACR:  Your students have access to a full animation studio complete with the latest hardware and software. Is it tough accommodating the ever-changing technology shifts in the industry?

CM:  It's a balancing act. The bottom line is that we focus on fundamentals like good timing and acting and so forth because that doesn't change. You have to prepare students for the tools, but you can't get too caught up with it. We evolve and question what software we use every year, making adjustments when necessary during the summer so that it doesn't interfere with our students' projects. We're not really rigid with what they use. I care about what film they make; so as long as they can handle using the software of their choice, it's more about what they have to show for it. 
We do prepare them to make films. We really have a good system in place that teach students
ACR:  Do most MFA students participate in internships?

CM:  They do. It's an important part of their education. One of my students just finished a summer internship at The Simpsons, in fact. In the Producer's Program MFA, they have a class dedicated to internships that is open to our Animation students. We have students also apply for competitive internships and quite a few have been recipients of those. We support them entering film festivals to get experience with pre-production, production and distribution. They've had great success.
ACR:  UCLA does not have a designated Animation undergraduate program. Can undergrads still take animation classes?
CM:  We've had a 2-year undergrad degree in Film which starts during the junior year; during senior year students can concentrate on animation. This year for the first time, UCLA is offering a 4-year undergrad concentration in the School of Theater, Film and Television. Animation classes can be taken by any undergrads at UCLA. Some of our most fantastic students started out this way like Amy Winfrey who was an English major who applied to our graduate film program (Winfrey went on to earn a Student Academy Award before working on South Park). A lot of people came through taking one or two animation classes as undergrads and then applying to the MFA.
ACR:  On that note, what does the department look for in the applicants it chooses?

CM:  First off, you don't need any animation experience whatsoever but it has become more common that applicants have some. We look at their art but it comes down to their ideas. We look at ideas because those are harder to teach. We can release their creativity if they have something there. We also look for animation thinking: how do they exploit this amazing world of animation? We look at the artistic nuts and bolts- life drawings, other art, animation, photography- whatever art they've done. Their portfolios can be quite different. Sometimes we get people from an architectural background or English or psychology, as I mentioned. Life experience is certainly good, too- as an MFA, some (of our students) come straight out of undergrad and others have been working for 10 years.
Check out more interviews at Animation Career Review's Interview Series.