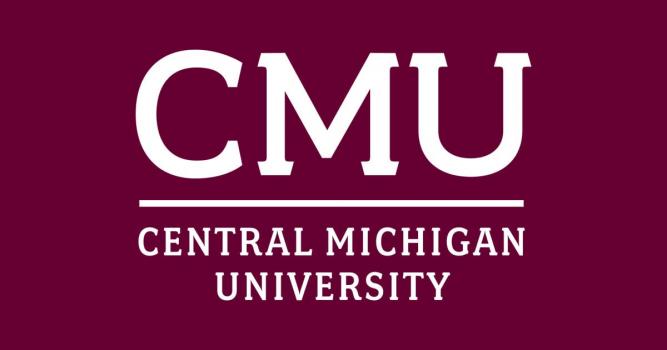 Steve Leeper is the Associate Professor of Animation at Central Michigan University
Central Michigan University's history dates back to the nineteenth century when it was a fledgling institute, but today it ranks among the nation's top 100 largest public universities. CMU's competitive in-state tuition rate is extended to students hailing from all 50 states in the country- something for savvy students to take a closer look at. With some 200 programs of study, there are plenty of things that bring students from all walks of life to Mt. Pleasant, Michigan. Recently, the university added one more reason that we know will pique your interest: a new BFA in Animation.
Helping to lead the charge for developing out CMU's new Animation program is Associate Professor Steve Leeper. A veteran animator and educator, Leeper has worked closely with CMU's Department of Art & Design to build the new program from the ground-up. Carefully adding classes and faculty members while designing state-of-the-art studio and lab spaces has resulted in growing enrollment numbers for the nascent BFA. To learn more, we reached out to Leeper for our latest interview. Enjoy!
ACR: What was the genesis of CMU's Animation program, Steve, and what attracted you to it as an animation educator?
Steve Leeper: The Art and Design department at Central Michigan was looking for new ways to expand their BFA offerings that would compliment their existing Studio Arts and Graphic Design majors. Animation seemed a promising fit. After floating the idea to the student body, it piqued an interest. CMU started by offering a couple of classes taught by a local animator but soon realized that animation is very hard to do as a one-off so they started laying plans for hiring a tenure-track faculty to build a program from the ground up.  That's where I came in.
I was in my twelfth year at a program I had founded at a private college in Indiana. I was looking for a chance to start something new and honestly, the opportunity to build an animation program alongside a solid studio arts and graphic design program was very appealing. Knowing that my animation students would be getting a strong aesthetic foundation to support their animation was exciting.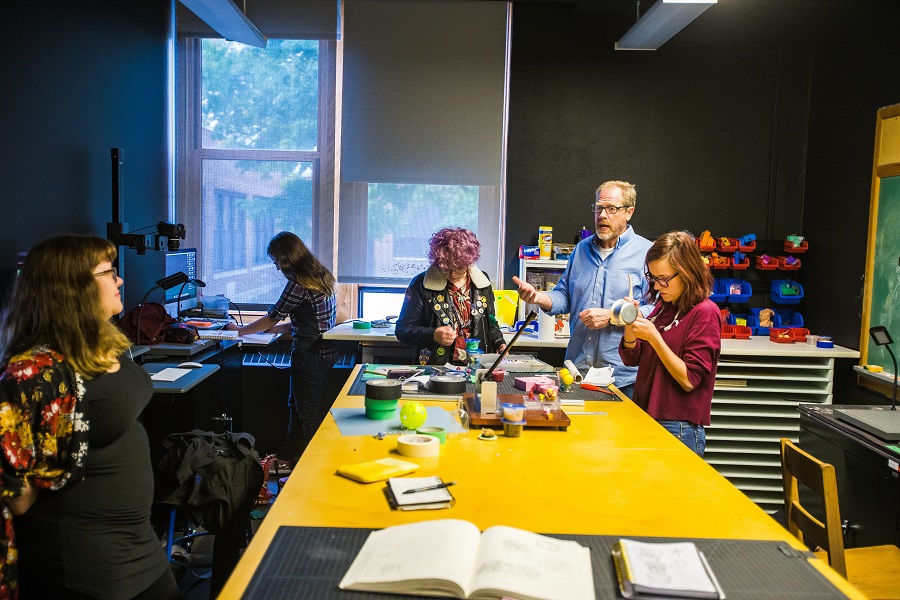 ACR:  Tell us a little but about the process of creating a curriculum from the ground up?
SL: Fortunately, this wasn't my first attempt at building a program and I received a lot of help from my colleagues from within Art and Design and from our Broadcast and Cinematic Arts departments. 
The first step was to get some classes in front of the students who had been waiting for an animation program and a handful of others who were simply curious about animation and wanted to try something new. Our first classes were offered in the fall of 2017. There were 10 sophomores who stuck with me out of that first semester, so my next obligation was to keep putting classes in front of them with the target graduation date of spring 2020.  I'm happy to say that we just launched their Senior Thesis projects this fall and every one of them is on track to graduate by our spring deadline! 
Meanwhile, I spent some time getting to know the artmaking culture at CMU to get a handle on what kinds of classes would draw an interest and what kinds of students would be signing on to the new program. From there I started writing new courses and modifying old ones I had taught from my previous program.
ACR:  Being the very first Ass. Professor of Animation at CMU, how did you and the university embark on selecting additional faculty to help build out the new program?
SL:  After I was hired in 2017 to begin classes and laying the groundwork for a full curriculum, we brought on Jeremy Catarino as full-time faculty to teach Maya production (and all things 3D) the following year. Jeremy comes from Eastern Michigan University where he was instrumental in setting up their Simulation, Animation and Gaming program. Chad Bierdeman is a former student of mine who was working as an Animation Lead at Copernicus Studio in Halifax, Nova Scotia. He was looking to move back to the States and the prospect of working with students really appealed to him. Chad continues to freelance while teaching part-time for us. He's taken the lead in teaching Toon Boom Harmony, digital painting and chiming in on the advanced classes where his expertise in in high demand. My own specialty is visual story, traditional media (stop-motion, clay, sand, etc.), layout, cinematography, and advanced production. So all in all, we make a pretty good team! 
I'm very fortunate to have such a solid team at so early a stage in our program. We work extremely well together and round out each other's skill-sets in remarkable ways. This spring, my friend Chuck Wilson from Smudge Animation will be driving up from Lansing to teach our first Animation History class. Chuck Chuck has his MFA in Animation from RIT (Rochester Institute of Technology) and is a bit of a pop-culture encyclopedia. In his spare time he writes The Women of Animated Film blog and is a fixture in the animation festivals and comic-con scene. 
ACR:  What are the merits of the BFA curriculum in terms of the art foundation that your students receive?
SL: The BFA is kind of a game changer. The significance of a solid foundation in the arts and humanities can't be underestimated. Our students are exposed to a whole range of cultural experiences and ideas, history, the sciences, and a wealth of stories and images that shape our lives everyday.  Learning to animate isn't just acquiring skills for an industry, though that is an important aspect of what we do; it's also about creating meaningful content that helps us make sense of the world around us. The BFA allows our students to dig a little deeper to create films, characters and stories that reflect not only how they see the world, but how they want to make a difference.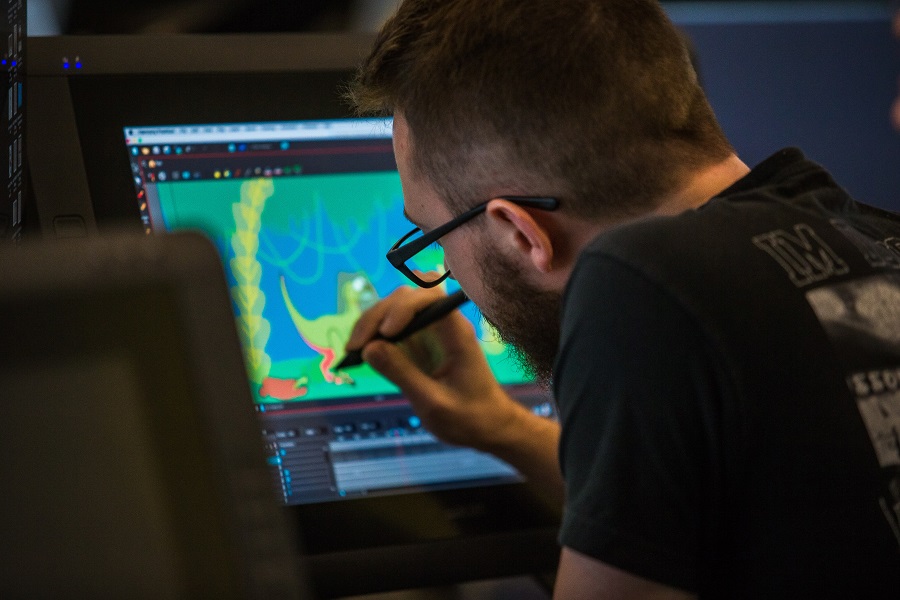 ACR:  Each year within the curriculum, students develop new skill sets and hone existing ones. Walk us through that process, if you would Steve.
SL:  Each semester is designed to prepare students for that final year Senior Thesis project. The first year is both foundational and exploratory, with lots of exposure to new ways of thinking about art and animation while building solid foundations in animation, technology and art-making. 
The intro class is a great sampling of traditional media from flip-books to paper cut-outs and even a lip-sync project with animated clay self-portraits. I find the traditional media is very suitable to playful experimentation at this stage, which is important as students are just discovering what they can, and can't get away with in this medium. Not to mention, it's a great way to get them thinking in 24 frames per second.
The second year focuses on skill building. Everyone takes the storyboard class where they explore content, develop characters, and get a grasp on visual storytelling. Students may dabble in a number of media (tradigital, 3D computer, traditional media) but by the end of the year they will have chosen one area that they excel in… it's never too early to start thinking about senior thesis projects.
By year three, students need to be production-ready for our "Micro-short" productions in the Animation Studio I class. These are 5-10 second films, produced in pairs, over the course of a month.  Similar to short commercial productions, these spots are produced within a rigid framework of weekly check-points. The assignments are purely conceptual so students bring to them whatever media they feel comfortable with. Partners are assigned according to compatible skill-levels, while controlled risk-taking and mixing media is strongly encouraged. Typically, the results are highly produced, incredibly innovative portfolio projects. Come springtime, Animation Studio II ramps up to 20-second team-based projects taking up most of the semester, while carving out breaks from production for "pizza pitches", an informal opportunity to explore possibilities for their upcoming senior projects. The last two weeks of the semester we conduct a series of soft pitches firming up content and form for potential solo and team-based projects from a variety of angles. 
ACR: And that brings us to the senior year thesis. How does it unfold?
SL:  The senior year begins with a green-light pitch session. From there we break fall semester into development and pre-production and the spring into production and post. The goal is to complete a comprehensive production piece that best showcases their skills as designers, storytellers and production artists. Some choose to work solo, but others work in teams based on the studio model they learned in their junior year. Seniors also take a class in Portfolio and Professional Practices to help them fest their projects, tighten up their portfolios and prepare for their next big step. . . getting a job.
Because the animation program is housed in a much larger university, our students have ample opportunity to work with potential partners outside the Art and Design department. Currently, from our senior project line-up, we have collaborations with Interactive Play and Computer Science to design and build video games. We are also working with composition students from the Music department who will be developing original score for a variety of animated short films and animated series pilots.  
ACR:  Being a new program, I imagine some of the learning spaces and infrastructure are also new. Tell us about the studios/labs and hardware/software that your students use at CMU. 
SL:  While building animation spaces require a lot of time, research, and a sizable budget, watching these spaces come together is half the fun of building a new program. I've been very fortunate to have full support from our Dean and Department Chair. The very first set of meetings after my hire was to walk through the empty shell of where they were planning to build the new animation computer lab. I had full access to the lead architect and project coordinator to configure the lab exactly how I wanted. A bonus feature was that our Department Chair weighed in on interior design so you can imagine the finished space is pretty striking.  
The result is an extremely workable lab space with 20 stations and a 16 foot screen for HD projection at the front of the room. . . and a coffee machine in the corner.  Each station is 48" wide with a 27" Retina 5K iMacs and 22HD Wacom Cintiqs. In the computer lab we're running Maya, Toon Boom Harmony and Storyboard Pro, the full Adobe Design/Production suite with a handful of other programs for the students to experiment with including TV Paint, Moho and Clip Studio Pro. 
Our traditional media is divided between an Advanced Shoot Space for complex projects and a Downshooter Lab with broader access for the introduction and intermediate classes. The Downshooter Lab currently has seven downshooters outfitted with Canon Ti6 DSLRs and 21.5" iMacs running Dragonframe software. The space is configured to store small projects, like clay-on-glass and cut-out animation scenes. The lab is outfitted with a variety of colored papers, animatable objects, and a full palette of colored clays. Each downshooter is fitted to a dimmable LED light box for shooting sand animation, paint-on-glass animation, or for back-lighting colored gels and tissue paper.
The Advanced shoot space has a multi-plane downshooter with swappable glass panels, for 2D projects requiring depth of field, rack focus and hand-operated camera moves. There are also regular downshooters and limited space for small stop-motion projects.
ACR:  Beyond the walls of the classrooms, what are some of the best things to do and opportunities in the central Michigan region that students take advantage of? 
SL: There is plenty to do on and off campus to keep students engaged, and there's a surprising amount of culture here for being located in the middle of Michigan. Art Reach, our local art center, sponsors lots of opportunities for students to show their work alongside practicing artists in the community. Annually we have the Mid-Michigan International Film Festival which is an opportunity to see award-winning Independent films from all over the world and also a venue for students to showcase their short films to a larger audience. Just 30 minutes east, the town of Midland hosts the Dow Center for the Arts and the Loons Minor League stadium.
One great aspect of CMU's location is that we're just a day trip away from cultural events like Art Prize in Grand Rapids, the Traverse City Film Festival and all sorts of events taking place in a revitalized Detroit.
ACR:  Given everything we've talked about today, it's no surprise that the program's enrollment numbers are growing. Who is the ideal candidate to apply to CMU's Animation program in terms of their current capabilities, interests, and future goals?  
SL:  We're looking for students who are passionate about anything connected to animation from cartoons to Anime, graphic novels, video games, VR. . . you name it!  They should be open and curious about art-making and technology, and they should be willing to put in the effort to get to their best work.
While we're interested in serious students, being serious about animation has a very different appeal which- judging from my own high school experience- doesn't necessarily translate into a killer GPA. Students don't need experience in animation per say (we can teach that) but they should have had some exposure to art and/or technology in high school with examples of personal work that can be anything from drawing comics to painting to making movies.          
The way our department is structured, students are welcomed to take classes without prior experience or a portfolio. We typically give a student a year to show us what they're about before signing them into the program.
ACR:  Last but not least Steve, are you at a point where you can step back and see the fruits of the new program's labor while anticipating what the near future holds for it? 
SL:  This is a great question!  We're just now getting to know our collaborative partners across the university and in the short time I've been here, I can tell that the possibilities and Central are pretty amazing. As much as I love starting things new, I'm really excited about the next few steps the students in our program are helping us take. Having 10 thesis projects in development is super exciting! I can imagine by this time next year we'll be seeing films entered into festivals, possibly a VR game being demoed and other projects being pitched for further development. It may take a few semesters but it shouldn't be too long before the entire program feels like a really fun production studio. . . Things are definitely heading that way already! 
Another thing that I'm extremely excited about for the future of our program is stop motion animation. Stop-motion animation and fabrication is a significant part of my professional training and is central to my own art-making, so you can imagine that I'm anxious to get our facilities to a place where they can fully support stop-motion production. We are already working with my colleagues in the sculpture studio to integrate maker technology (like laser-cutters, CNC routers, plasma cutters and 3D printers) with our animation curriculum.  Once students get comfortable blurring the lines between digital and analogue technology, that's when things get really interesting! 
Check out more interviews at The Animation Career Review Interview Series.