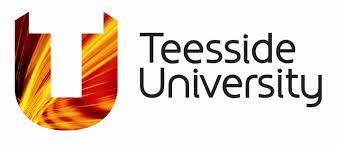 Teesside University in northeastern England has garnered its share of praise and accolades over the years, recently snagging coveted distinctions in the UK while making it to the top 20 of our own International Animation Schools list. The spirit of innovation at Teesside is perhaps nowhere more evident than in their Animation department which offers two BA degrees and a year-long foundation course. Poised to tackle the demands of the industry, their graduates are favorites of many of the world's largest and cutting edge studios.
We were eager to fill our readers in on the nuances of studying Animation at Teesside. To do so, we caught up with Deputy Section Head of Animation & Visual Effects, Penny Holton, for our latest school spotlight Q&A. Holton, who also serves as a senior lecturer, offered her insight into the courses that students take, the tools of the trade that are readily available on campus, and the general environment that lends itself to an immersive educational experience. Enjoy! (This interview was done via email & has been edited for clarity where necessary).
ACR:  Penny, thanks for offering us a glimpse into Teesside's Computer Animation & Visual Effects program. Tell us about your own background and what ultimately led you to Teesside as a Senior Lecturer.
Penny Holton:  Hi there. Prior to moving to Teesside I had a 15 year career as an animation generalist in London. In 1997, I started the post production company Skaramoosh with Daniel Slight. The company became known for an eclectic mix of work including creature animation, documentary graphics, title sequences, pop promos and children's animated television series. We also had a satellite office in the UK branch of the Disney Channel and were responsible for their graphics content.
In 2005, I left Skaramoosh and moved back to North Yorkshire; I had a young daughter and wanted to be able to have a more normal work life balance than was possible in the high pressure world that is Visual Effects in London.  I worked for a while as a freelance animator as well as doing some part time teaching at Teesside. I soon found that I really loved teaching and in 2009 I successfully gained a full time position as a senior lecturer in animation.
ACR:  Teesside offers a BA in Character Animation and a BA in Computer Animation & Visual Effects. What attributes do the programs seek to cultivate in its students?
PH:  Good question. In all our students, we wish to cultivate creativity, ingenuity and technical skill. In a nutshell, to teach them to become creative problem solvers. We also want to cultivate soft skills such as doing presentations and working with others. In addition to our modules, we also offer evening Life Drawing classes that all years are encouraged to attend.
ACR:  What courses can students expect to take during their first year at Teesside?
PH:  The first year is common to both programs; all our students are given a grounding in the key areas of animation and visual effects: 2D and 3D animation; character animation; 3D modeling; texturing and lighting; rendering; drawing; animation preproduction; visual effects and compositing.
Within all these subjects there is an additional thread of animation history and context. At the end of this year, students are allowed to switch courses if they wish; every year we have students taking advantage of this flexibility.
ACR:  What are some of the key course differences once students choose between Character Animation and Animation & Visual Effects?
PH:  We think of animation as an acting profession and all of our Character Animation students study acting for animation and creating and working with reference.  They also study planning and different approaches to animation workflow. They continue to work in both 2D and 3D as this gives them a range of skills while helping with their understanding of traditional techniques and the principles of animation. We currently use Maya for 3D and Animate Pro for 2D.
In Animation & Visual Effects, students delve deeper into lighting, texturing and rendering, visual effects and compositing. We use Maya, Nuke, Mudbox, PFtrack and others. Students create their own footage in the green screen studio and put together complex visual effects sequences.
In addition, each course studies its own relevant art based module: visual development for VFX or visual development for Animation. They all study character modeling and rigging. They also all work in teams made up of people from both courses to produce a short film. This teaches them a great deal about problem solving and working in a studio environment with others.

ACR:  Is there a capstone project- individual or group- that students complete?
PH:  In the final year, students work on their own personal project and a longer team based short film. They have personal and team mentors to guide them but they are expected to be much more autonomous at this stage. They are supported by optional workshops on a range of subjects like scriptwriting, sound, foley, character animation, motion capture, nuke compositing, python scripting and 2D animation. This allows students to catch up on areas that they did not study in the 2nd year and to further develop in their specialist areas. Currently all the students also have access to Digital Tutors to further support their studies.
ACR:  What is your student population like in the department as far as their backgrounds go?
PH:  Students come from a variety of routes: from school, FE college, foundational courses or as mature students. We have students from several countries which makes for a wonderfully rich and diverse talent pool.  This year I have students from UK, China, Malaysia, Norway, Croatia and the United States. We have our own one year foundation course for students who show potential but do not have any prior art training. Successful completion of the foundation course guarantees a place on first year.
ACR:  You have no shortage of talented, working professionals in the rank as lecturers. What makes the department's faculty shine, in your opinion?
PH:  What makes us shine in my opinion is that we all love our jobs and regularly go the extra mile for our students- be it giving feedback out of hours online or always being close by and willing to help or regularly bringing in guest speakers.  We also informally help our students after they have graduated and many become friends and come back regularly to visit.
Many of us continue to work as VFX artists when not teaching. This is because it gives us a huge buzz and helps to keep our skills current. Last year, a team of us worked on the animation for a feature documentary that is coming out soon called The Last Man on the Moon.
ACR:  Teesside boasts an enviable, purpose-built learning environment complete with the latest tools of the trade for students to learn on.  Give us a taste of what the campus offers for animation students…
PH:  This year we moved into our new dedicated studio space with high end PCs. The animation studios are right next to the staff offices which means we are always around to help. The atmosphere is busy, fun and friendly and the three years mix together and help each other in the studios.
Currently we have Maya, Softimage, 3DS Max, Mudbox, Nuke, Mari,Houdini, Zbrush, the entire Adobe Suite, Toon Boom Animate Pro and many other smaller packages. We also have a motion capture studio across the hall and a Soundstage/Green screen studio and Audio studio next door. All our facilities are available to the students to book. We have a new Mac lab running a variety of software including Toon Boom Animate Pro, a light box room for hand drawn animation, a wet room for sculpting model characters  and a fantastic drawing studio.
ACR:  Each year, Teesside hosts Animex- the UK's largest animation festival. I can only imagine this makes for a festive, if not busy, week for everyone…

PH:  Yes, it is the highlight of the year and a fantastic inspiration for the students. We have guest speakers from the major studios and fantastic workshops from people like Ed Hooks and Stuart Sumida.
ACR:  Are there opportunities for industry internships or projects that your students often participate in?
PH:  At the end of the second year, students can opt to do an industry placement. Many students also do summer internships at the established studios around the country and the small independent studios that have grown up on our campus. We also occasionally include students in the industry work that we do. For example, last year four students helped with the moon documentary.
ACR:  Your graduates have done very well in this constantly evolving and demanding field. What are some of the ways in which you help them successfully transition from school to industry?
PH:  From day one, the students have regular employability sessions which become more in depth as the years go by. We have a well developed social networking setup with Twitter, Facebook and LinkedIn. Students are encouraged by the successes of those who have found work and our alumni are great at finding work for our graduates by posting jobs they hear about.
We also have Expotees which is our final year student showcase. Employers visit the show to cherry pick the best talent before students have graduated.  We always continue to support our graduates both informally and via the university careers service.
ACR:  Lastly Penny, what is it that keeps you engaged as a lecturer at Teesside… what do you love most about your work?
PH:  The staff here are great and we are all friends as well as colleagues. I enjoy helping to develop the curriculum. We are always looking for ways to improve our courses and our own skills. As you have said this is a fascinating and constantly evolving industry and we have to keep up.  What I love most is getting to know the students and seeing them learn and develop as they go through their years with us. I think that graduation day is as good if not better for us than the parents as we get to enjoy each graduate as they cross the stage, knowing how hard they have worked, how far they have come and just how much it means to them.
ACR:  And with that, I'll thank you for your insight Penny! It was a pleasure learning more about Teesside.
PH:  Thanks!
Check out more interviews at Animation Career Review's Interview Series.