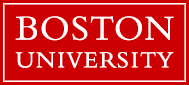 Boston University offers Animation-focused degrees within its top-ranking Computer Sciences Department for undergraduate students. It is the university's unique Center for Digital Imaging Arts (CDIA), however, that appeals to a broad variety of prospective animators with certificate programs in both 3D Animation and Game Art. Seeking practical career training in a less costly and time consuming environment, CDIA students gain comprehensive knowledge of all areas of their chosen craft while leveraging the latest technologies.
With full and part time opportunities available, the 3D Animation and Game Art programs are housed in two BU campuses- one in Waltham, Massachussets, and a second in Washington, D.C. For our latest spotlight Q&A, we spoke with Program Director of the D.C. campus Liz Hollerman, herself a working 3D artist in the Game industry. She gave us an inside look at what animation and game art students can expect from BU's exciting program housed in the former Foundry Theater in the heart of Georgetown.
This interview, done via email, has been edited for clarity where necessary. 
ACR: Liz, thanks for participating in our latest feature Q&A. To start, tell our readers a little bit about Boston University's 3D Animation certificate program at its Washington, DC, campus?
LH: The 3D Animation certificate program allows students to learn all aspects of the 3D art pipeline. They learn everything from modeling, texturing, character sculpting, rendering, lighting, animation, rigging and much more. They experience everything 3D has to offer so that by the time they are finished here, they will know what area of expertise that they would like to work in. So, if you wanted to be a 3D animator, character modeler, visual effects artist- we teach that here!
We offer both a full time course and a part time course. The full time course runs 8-9 months. Student would be here Monday – Thursday from 8:30AM - 4:30PM. They would be learning a new topic every week. The part time course runs about 18 months and students will attend class twice a week from 6:00PM - 9:45PM and the once every other Saturday from 9:00AM - 5:00PM
ACR: There are two certificate modules that students choose from: 3D Animation and Game Art. Both offer a broad variety of coursework that touches every element of the trades. Does this diversity allow graduates greater flexibility and positioning when it comes to embarking on their careers?
 
LH: Yes! Our 3D Animation program is broad in its scope. We have a separate Game Art pipeline for students because game creation is a bit different and requires more tools and optimizations. Students could get jobs in architectural visualization, film and commercial work, medical animation, government work, visual effects and more. When students finish here, they'll have more knowledge of the 3D art pipeline than someone that goes to a 4 year university. They'll be able to transition from a student to an entry level artist pretty easily.
ACR: Students of the Game Art module explore all areas of the games industry from game fundamentals to scripting, texture mapping and effects. As a professional in the field yourself, Liz, what elements of the industry do you try to impart to your students?
LH: I seek to make my students know as much as they can about the industry and also become more familiar with the culture. It's a tough industry that is constantly changing. The tools are always being updated, and you have to be active in communities to really know what is going on if you're not IN it.
I get them set up to be a part of the gaming community by having them do online challenges with industry veterans judging and critiquing work. It helps the students work faster, and also gets their name out there as a new up and coming artist. I also impart to them all the tricks that I've learned along the way to make my work get done faster and more efficiently: they'll work with all the latest tools and learn how to use them more effectively; they'll gain experience working with game engines that most game companies require artists to have; they'll get a heavy dose of information about the engine so that they can be more well-rounded; and they will also have a better portfolio and resume.
ACR: As you mentioned, the game industry is constantly evolving. The age of the smartphone has ushered in casual games while virtual applications continue to advance. What changes have you witnessed in recent years and what ones do you predict to see in the near future for the industry?
LH: The Unity (3D) game engine is something that has risen really fast in the past couple of years. It's almost become the go-to application for getting games on smart phones. They've really made it easy for artists to make a simple game, so they can show their art and ideas in a more interactive manner.
The future is really exciting in this field. Computers are becoming more powerful and the medium is just growing with all of the interest in 3D television and movies. People want to see more of this kind of stuff because there are so many things you can do creatively with it. The future, I think, is going to be in interaction- how people interact with games and movies and other types of media. The direction that the industry seems to be going on is more social and group oriented.
ACR: Do these industry evolutions alter the curriculum or coursework at Boston U, periodically?
LH: Most definitely! We update the tools and software for each new class if something new and exciting comes out that the students can learn and latch on it. We want students to be as up-to-date as they can with what is going on in the industry. When a new software or tool comes out, we evaluate it, and determine how our students might utilize it.
Most recently, we've been looking into Motion Capture techniques using the Microsoft Kinect camera. There are tools that can directly interface the mocap data with Autodesk Motion Builder and Maya. We're still looking into ways that we can utilize it with our students, but this is just one example of how we look to determine if a particular tool would be a substantial or good update for the curriculum. We also speak to local area professionals to get their input on ways we can improve the curriculum so that students can better transition to a job in a particular field.
ACR: In addition to the diverse courses in 3D Animation and Game Art, you also offer Directed Study and Practicum modules. Who are these programs geared towards and what might students expect from them?
LH: The Directed Study module is specifically for students who wish to do more on a one-on-one basis with our instructors here. It's usually a special project that students do to beef up their portfolio.

 Our Practicum program is where the students work with a real client. This is their time to take what they've learned at the school and use it for a client that really needs the help. The Practicum clients are non-profit organizations that come to us with a project that they'd like to create to help get the word out about something they're working on. Some past clients for 3D include the Suffragist Memorial, USDA, and Operation Smile. What is best about Practicum is that students get to have working 3D experience on their resume by the time they leave here. They also get to work as a group and have a role much like they would at a 3D studio.
ACR: Very cool! Likewise as cool to your program is its Washington, DC, campus in the heart of the exciting Georgetown neighborhood. Does your location play a role in students' education and opportunity?
LH: The DC area has really been on the rise lately as far as 3D is concerned. I've been working with many local meet-ups and organizations to make it grow even further. The IGDA, Games Gateway, DC Animation Group, SIGGRAPH all have local branches here. We get together at least once a month to show other people what we've been working on as well as to get feedback on what we can do to make it better. The meetings sometimes showcase new software and tools or show new techniques that a local company has been working on.
Many of the people that attend these meetings are area professionals that might be looking to hire people or local entrepreneurs that are looking to possibly get into the 3D field. I encourage my students to go so that they can network and also learn new software and tools.
ACR: Lastly, is there an ideal candidate that the program looks for when assessing applicants? And is it necessary for applicants to have a portfolio or demo reel?
LH: Anyone who has an interest in learning 3D is welcome here! My students range from people fresh out of high school to people in their late fifties who have always dreamed of doing animation and finally decided to do it. We do not have a requirement for a portfolio unless they want to take the Game Art course. The Game Art course requires that you have some prior 3D skills. Our 3D Animation course has no such prerequisite.
ACR: Liz, it's been a pleasure learning about Boston University's 3D Animation and Game Art certificate programs. Thank you!
Check out more interviews at The Animation Career Review Interview Series.