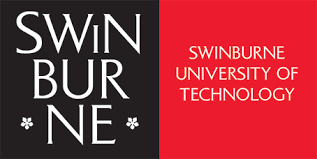 With its comprehensive work-integrated approach to higher ed and an expansive array of diploma offerings, students seeking twenty-first century know-how from a world class school often identify Australia's Swinburne University of Technology as a stand-out. For aspiring animators and game designers, Swinburne's compelling offerings include a Bachelor of Film and Television in Animation that attracts top talent and repeatedly lands on our Top 100 list.
Steven Murdoch serves as Deputy Department Chair of Film and Animation as well as Discipline Leader (Animation). A Swinburne graduate himself, Murdoch knows a thing or two about how the university prepares its students for the industries that await them. He and his faculty colleagues ensure that the curriculum includes assorted and multidisciplinary specializations for undergraduate majors and minors while staying true to the fundamentals of the craft.
Drawing from its location just outside of Melbourne and beyond, Swinburne students leverage the university's extensive roster of industry partnerships for collaborative projects that provide ample real-world experience to jumpstart careers. We were eager to learn more about Swinburne's animation offerings and spoke to Steven Murdoch for a fuller picture of the program. We hope you enjoy! (This interview was done via email & has been minimally edited).
ACR: Steven, let's start with you. Do you recall when you decided to pursue animation as an academic endeavor, and why you chose to study at Swinburne?
Steven Murdoch: In high school, I developed a passion for creating different forms of computer graphics and movies which I think was inspired by the release of Toy Story and console games like Golden Eye 007. I remember those two titles sweeping me off my feet and thinking how amazing computer graphics were- particularly 3D modelling and animation. I started looking at universities that offered courses in computer art and animation and that ultimately led me to Swinburne's Design course which offered a major in Multimedia. For me, the deciding factor in choosing Swinburne was its competitive industry placement initiative. If I could get into this stream, it would be a huge advantage in gaining employment once I graduated.
ACR:  What compelled you to return to Swinburne as a faculty member and oversee the animation program?
SM:  I gained employment with a small film production company after graduation and soon after I was invited back to Swinburne teach a course in 3D modelling and animation. I found the whole experience and studio-based teaching style to be really rewarding. After a few short-term contracts and a bit of luck, I became a tenured staff member which officially marked the start of a very unexpected career where I am now the Course Director for Animation and the Deputy Chair for the Department of Film and Animation.
ACR:  Tell us about the interdisciplinary approach and cohesiveness that defines Swinburne's Department of Film & Animation.
SM:  The department houses cognate programs in Film and Television, Games and Interactivity, Digital Advertising Technology and a new course in Animation. There's something about looking at different disciplines, recognising their strengths and how they can come together to create something unique and entertaining. There are some truly amazing people in the department who are spearheading new projects, approaches to teaching and production cultures that would just not be possible if we were anything else.  
It's a huge advantage for our animation students and has helped to establish a healthy production culture with curriculum in both games and animation adopting a more traditional film school approach to teaching and learning activities. We are now seeing more emphasis across the department on pipelines, specialist pre-production, production and post-production roles and the scaling up of topics such as cinematography and visual storytelling.
ACR:  Swinburne's animation offerings run the gamut from 2D to 3D and stop motion. Do students dabble in all of these areas of the craft?
SM:  The animation program requires students to dabble in 2D, 3D and Stop-Motion animation in their first year of study. I find that around half of the students who enter the program know what they want to focus on, and that's great as it sets a direction for their studies early on. However, you don't always know what you don't know so the program is structured in a way that allows students to explore these different areas and find one or two that they would like to specialise in. An advantage to this approach is that all animation students gain at least some production experience and foundational knowledge of the basic tools, languages and processes of each craft area, enabling them to engage with other productions while studying and once they graduate.
Another advantage of opening up these craft areas is that it allows students to bring their own ideas and discipline knowledge to something that could otherwise be rather prescriptive. For example, in the 3D modelling and Animation stream it's not uncommon to see an animation student bringing a character or environment to life, while the person beside them is working on a game, a film pre-visualisation or working up a render of a new retail product.
ACR:  Tell us about Swinburne's industry-oriented approach to its curriculum.
SM:  It's incredibly important that our students are prepared and capable to step into their chosen professions when they graduate. Swinburne has a big focus on work integrated learning and there are many ways we offer students industry experiences. One of the key elements is industry-focused and linked projects which see students engaging with industry partners and professionals in the classroom to develop and refine their work. Our studio-based method of teaching facilitates this really well.
Towards the middle of the animation curriculum (and indeed other disciplines within the department), students are encouraged to develop in-depth knowledge and skills in at least one major discipline role. This leads into our final year major projects where there is a large focus on professional, collaborative filmmaking and game development.
A key milestone in this final year is our green-lighting process where only the most refined and compelling pitches are approved to go into production. It can get very real very quickly when students find themselves in a position where they must apply for a role or make a decision around who will crew on what project. It's also not uncommon for final year students to recruit first and second year students for secondary roles which can be undertaken during their term breaks seeing the need for all year levels to demonstrate professionalism and industry readiness from early on in their studies.
ACR:  Is it difficult to balance teaching the fundamentals of the craft with the technical tools of the trade?
SM:  It can be a challenge but I think that we have a good approach through our studio mode of teaching and a reasonably strong focus on craft first and technology second. I find that a lot of students come into our courses believing that if they learn the tools then they will be a great animator, filmmaker, game designer etc. We combat this by showing them very early on what they can achieve with just the basics and really emphasise things like story, engagement and believability.
Obviously, a high degree of technical competency is expected of today's graduates and we integrate this into our teaching with scaffolded technical instruction and technology focused projects throughout the programs, but you can only go so far. If we do our jobs correctly, our students will have the ability to actively explore and develop competencies in the latest best practice approaches and appropriate hardware/software to solve problems as they occur.
ACR: Does the increasing use of animation in non-entertainment industries inform or alter what you teach students at Swinburne?
SM:  Excellent question. Just like the need to balance craft and technical competency, you can only focus on so much and it can be challenging to address all areas which are taking advantage of animation. If our students have a good grounding in their craft, they will be able to tackle animation challenges across traditional and emerging disciplines.
The Department of Film and Animation and our programs are housed within a larger faculty structure that brings together schools in Health, Arts and Design; this unique clustering of disciplines is driving innovation across many fields and has facilitated the expansion of animation and its education into some otherwise non-traditional areas. This is where Swinburne's course configurations shine with animation students being able to minor in any discipline that can be studied at the university. Likewise, any undergraduate student at Swinburne can minor in animation and apply these skills within their own field of study.
It's when you see students minor in a non-entertainment area, or work on multidisciplinary projects that you really start to see how different domains operate in terms of their expectations, their understanding of animation and also how animators and filmmakers communicate what they need. It's a great two, three, or sometimes four-way conversation and you can see growth happening for everyone involved... staff included.
ACR:  On a similar note Steven, your own academic research focuses on agent-oriented modelling (AOM). What is this approach to modelling and how can it assist animators in future?
SM:  AOM is one of the many methodologies leveraged by the software engineering community to visualise the development cycle of intelligent software systems. Its goal-based modelling method is particularly good at being able to create a common language between different fields of expertise, making it easier for multiple project stakeholders to talk the same language. My research explores 3D character animation and leverages AOM to communicate the technical and creative attributes of this practice and its processes by using explicit but everyday language. This involves looking at 3D animation technology, processes, and of course the art and craft side of things, and then breaking these different domains down into specific activities and qualities.
I find that practicing 3D character animation using this approach helps to balance technology and craft by promoting the important things that an animator aims to do and achieve, rather than focusing on how to use a particular tool or piece of animation software. It also helps clarify the practice and processes for novice animators and others seeking to get involved with the craft.
ACR: Swinburne students' work is shown at festivals internationally where they often garner awards and accolades. How important is this exposure?
SM:  The exposure that our students and their work receive each year is astonishing. Their achievements are instrumental in helping to solidify that all of their hard work and dedication has prepared them to contribute as professionals on the world's stage. The recognition they receive also goes a long way towards instilling the level of confidence needed to kick start successful careers within the creative screen industries whether they are in film and television, games or animation.
A valuable but often overlooked part of their successes is the experience gained when entering work into festivals and events where they are further exposed to professional mechanisms and networks that ultimately help to engage with other professionals, new projects and career opportunities. Our student's success is highly valued by the department and all of the academic and technical staff who support them. Their achievements are celebrated and used as a valuable form of peer review. This type of industry and community feedback helps to acknowledge areas of our curriculum that are working well or may need refinement to ensure that our current and future students continue to receive a high quality, industry focused education.
ACR:  In addition to the Bachelor of Film and TV (Animation), we would be remiss to not inquire about Swinburne's 1-year Diploma of Screen & Media in Animation as well as a Certificate IV in Screen and Media. Can you tell us about these programs?
SM:  Swinburne's screen and media programs cater to a broad range of backgrounds and abilities. We have certificate programs which provide opportunity for people who perhaps have no or little background in creative screen practice and are looking to gain foundational knowledge and skills which are transferable within the broader screen industry.
Our Diploma and Advanced Diploma programs are more targeted with streams in film and television, animation and broadcast journalism. These are great for people who might be changing career and seeking to build strong technical competencies, or people aspiring to gain entry level positions within the industry. They are also a popular choice for people who may have missed out on a place within our Bachelor programs and are looking to take advantage of Swinburne's pathway options which can see students transition from Certificate to Diploma and into the Bachelor programs with credit.
ACR:  What is the current Australian landscape like in terms of the industry, trends, and artists?
SM:  The Australian industry has reached what I believe is a point of maturity. Thanks to Australia and our neighbours in New Zealand housing some of the world's leading studios, local animators and artists alike no longer need to travel abroad to work on blockbuster titles and commercials. I think we are going to see more artists exploring new aesthetic styles and immersive experiences in order to put something fresh up on the screen and bring audiences back to shared screening spaces.
Aside from there being demand for skilled animators and artists within our visual effects studios, Melbourne is also home to Australia's indie game development community where we are now seeing more and more animators moving beyond their traditional responsibilities and working as lead creatives who continue to animate but also heavily contribute to the overall design and art direction of projects.
ACR:  Last but not least, readers would swoon to see Swinburne's state-of-the-art facilities in the metropolitan Melbourne area. Give us a glimpse of your surroundings before we let you go...
SM:  Swinburne's Hawthorn campus is rather spectacular and has a bit of a city vibe to it and is only a 10 minute journey from the centre of Melbourne. Students in the Film and Animation department are fortunate to have newly constructed facilities which include a dedicated film and television building, new animation studios and access to the Lido Cinema complex which has recently opened right next door to the campus and hosts many of the department's public events and student screenings.
Students have excellent access to the Australian Centre for the Moving Image (ACMI). The team there curate and host major exhibitions and events for some of the biggest names in the film, games and animation industry. My personal favourites being the industry events and exhibitions which surrounded the recent DreamWorks Animation and Pixar shows. It's places like ACMI and many of Melbourne's other screen events and major festivals that really promote the city's love of the creative screen!
Melbourne also houses many of the country's top film, games and animation studios which are conveniently located throughout the city and in the nearby suburb of South Melbourne. With the campus located so close to the action, we often have professional artists and filmmakers visit, and deliver classes and lectures in the latest and best-practice techniques.
Check out more interviews at The Animation Career Review Interview Series.