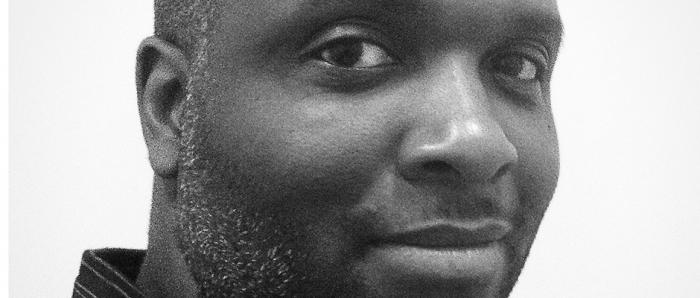 Readers of ACR aren't strangers to the merits of a University of South Florida (USF) education, as it habitually features on our rankings. Whether it be as one of the most affordable universities to study animation or as a top college to study the craft in the south, there are no shortage of reasons why many students choose USF for their undergrad or graduate studies.
Today, we're taking a closer look at its comprehensive Video, Animation & Digital Arts program with Assistant Professor McArthur Freeman. Instrumental in the growth of the program since joining its faculty in 2012, Freeman synthesizes traditional art forms with the latest advancements in digital technologies. His students master the tools in USF's state-of-the-art animation studio, but it is the program's multiprongued and multidisciplinary approach that ensures they have everything they need to succeed in the field. We hope you enjoy our latest Q&A!
ACR:  Before we get into the nitty gritty of USF's Video, Animation & Digital Arts program, I want to start with you, McArthur. What drew you to the digital arts yourself, and how did you hone your skills?
McArthur Freeman:  I've always been interested in creating narratives and world-building, both of which have led to my current work with animation and digital modeling. I first explored these interests through creating comics and illustration and later through painting. Being able to make images move and to create virtual characters and environments was a natural progression of those interests. I earned my BFA in Painting and Drawing from the University of Florida and my MFA in Studio Art from Cornell University. Additionally, I have a Master of Art and Design in Animation and New Media from North Carolina State University. I also studied graphic design, which started my integration digital tools as part of my work.
Outside of school, I continue to hone my craft, awareness of technology, and use of new processes through practice, workshops, books, and online resources. Teaching also plays a role in my growth. I have been teaching for over 15 years, and it has required constant problem solving, analysis, and development of a range and depth that facilitates the studio practice of multiple students who all have different perspectives, challenges, and interests.
ACR:  Perfect segue into USF. What were the merits of the Video, Animation & Digital Arts program that persuaded you to teach there?
MF:  I began teaching at North Carolina State University but was drawn to USF for the university's interest in building an animation program and their openness to an interdisciplinary approach in art making. USF already had a strong Digital Video and Electronic Arts Program, and it was exciting to combine those strengths with animation and other forms of digital art.
My own experience has been one that is a unique combination of art and design. I also enjoy working in hybrid ways that integrate traditional and digital media. There was definitely a student interest for learning industry techniques but also a desire to allow for flexibility and experimentation. I work with animators and digital modelers, but I also I work with students that have backgrounds in painting, sculpture, and photography. I think it is important for students to have those experiences. USF has allowed me to integrate those these different ways of working in interesting ways, and I am excited to see its growth.
ACR:  On that note, some animation and digital arts programs focus on technical skills whereas others take an 'art for art's sake' approach to the craft. Where does USF fall on this spectrum?
MF:  Ideally, I see us being positioned in the middle. 'Art for art's sake' is generally used to describe works that are not didactic, moral, or utilitarian. However, works within the entertainment industry often still closely fit those descriptions; the same is true for the works of many fine artists as well. 'Art for art's sake' is also used to describe self-motivated works which we encourage and I can say that it is an essential part of our program.
We want our students to go beyond technical skills and be able to create new ideas and articulate new perspectives. To be able to realize those ideas, they need to have a solid foundation and understanding of their tools, as well. It is important to note that just knowing the technical aspects of the tools do not make you a better artist or designer; however, that knowledge does give you more options which is important. We encourage our students to combine technical skill with being experimental and creating works that are thoughtful, critical, and sometimes personal, which are valuable for any career that they choose.
ACR:  Let's talk about the courses within USF's program. Are there any that stand out to you as unique or particularly interesting?
MF:  Digital Sculpting and Character Animation are two of my favorites, but I like them all for different reasons. The Studio Courses allow students to collaboratively create a game or animated short. These classes are often intense and highly interactive. Each student selects specific roles in the production pipeline that allows them to focus on their particular interests and learn to work with others.
ACR:  Your work explores the duality of life in America and themes of social justice. How did you find your own creative voice and learn to leverage your skills to express it?
MF:  There are many influences that have impacted my work. I juxtapose the fantasy and the visual storytelling that I was fascinated with while growing up, with a developing historical awareness and exploration of current and social political realities. I began to use that interest in narratives and world building as a way to explore these very real experiences, questions, and discoveries. Of course, formally studying art played a large role in how my work has developed. I was given time to explore, see the works of my peers, and discuss the work. More importantly, I was challenged through critiques, deadlines, introduction to other artists, and honest feedback. All of those contributed greatly to my creative development.
ACR:  Talking shop a little, is there a process you employ when you're first exploring the parameters and possibilities of a new technology or method?
MF:  I often explore different tools and approaches to gain a new perspective on my current process. I think it is a healthy approach to learning. For me, it isn't always about the newest technology. I do like to see how the tools are traditionally used before I jump into bending rules because each discipline has its own history and conventions from which we can learn. I practice sculpting in clay to inform my digital sculpting. I think that working with 3D animation can inform 2D animation, and that becoming a better photographer aids someone who is working in video. They are interrelated and each approach or combination provides a deeper understanding of how we can communicate with these tools.
ACR:  Reflecting on the rapid technological advancements of the last two decades, how do you prepare students for the impending evolutions that they will see in their own careers?
MF:  Though technology increasingly evolves more rapidly, the foundation for most crafts continues to remain important. Understanding color relationships, movement, visual storytelling, composition, acting, and design fundamentals are critical. Likewise, developing a personal creative voice or critical thinking skills will never fade. It is actually grounding them in that foundation and discussing both how the tools are used and how they have changed over time that increases students' adaptability and acclimates them to a culture of change. For instance, we have begun working with VR for digital modeling and animation, but being successful with using it as a new tool is primarily dependent on those more essential and foundational skills.
ACR: Last but not least, McArthur, what do you personally look forward to each fall when you greet your newest 'crop' of students?
MF:  There is always an initial learning curve or hump that I have to get the students over. Somewhere along the line, the dots connect and they realize they can create almost anything. They see the connections between the tools and approaches and become fascinated with the potential of what they have learned. When their eyes open wide they're ready to dive in deeper. That's when I get excited, and that keeps me motivated.
Check out more interviews at The Animation Career Review Interview Series.