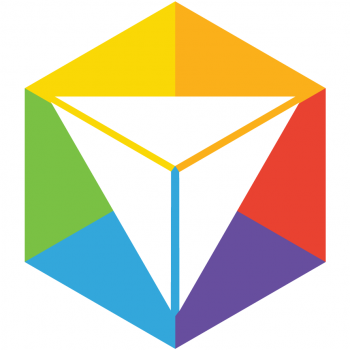 Troy Dunniway, Game Development Department Head at CG Spectrum
Readers of ACR by now know the many merits of CG Spectrum, an online school for animation, VFX and game design training taught by industry pros. Today, we're taking a closer look at its Game Development and Design courses which have expanded considerably in recent months. Whether you're starting from scratch and looking to build foundational skills, or you're already on a career path and in need of shoring up blind spots or adding to your existing skill sets, CG Spectrum's course offerings aim to have something for everyone.
Who better to direct and help build out CG Spectrum's expanding game design ship than an award-winning game designer, director and producer with over two decades of experience working on almost every platform imaginable. Troy Dunniway's credits include dozens of bestselling AAA games like Age of Empires 3, Rainbow Six: Vegas, and Roller Coaster Tycoon Mobile. He's also written books on the subject and speaks regularly at industry conferences like GDC and SIGGRAPH. 
Dunniway has been designing games for longer than he can remember. Before breaking into industry, he studied astrophysics and mechanical engineering while simultaneously honing a broad range of skills that he has leveraged throughout his career. His keen sense of compelling narrative and characters, along with a deep understanding of human psychology, have coalesced into a perfect recipe for creating stellar games. We're calling Dunninway a modern-day Renaissance Man, and after reading our Q&A with him we think you'll agree. Enjoy!
ACR:  Troy, your background is enviably diverse. Has designing games enabled you to marry the arts with technology in ways that other industries and careers might not have allowed you to do? 
Troy Dunniway: I have always considered myself a polymath and a cross-lateral learner. I constantly study a wide variety of seemingly unrelated topics and find new approaches to problems. I grew up with a Dad who was an artist and photographer which gives me my art background, but I have been a science/tech/engineering geek forever. As a game designer, you can do a much better job if you can understand the big picture and understand how it all comes together. Even if you specialize, you will be a better game designer when you know a wide assortment of topics. For example, a game designer may specialize in 1st Person Shooters (FPS) and that is all they play and design… but what happens when they lose their job or get assigned to another genre of game? 
For me, design is really about problem solving; you look at what the user experience is, and break down their needs and requirements to figure out how the million layers of needs from each discipline fits together. This isn't too hard, but it takes tenacity and grit. It takes knowledge, and knowledge takes work and time to learn.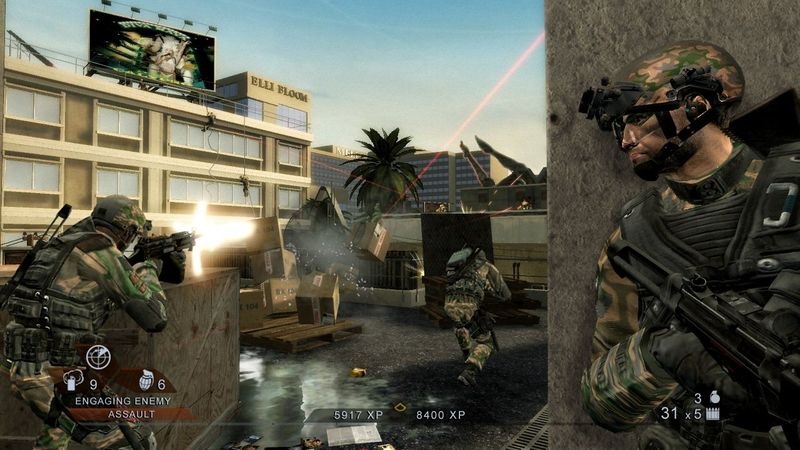 ACR: Amidst your busy career of designing and producing games as well as authoring books and speaking in the industry, what made you decide to mentor at CG Spectrum?
TD: I believe heavily in education and giving back. I've interviewed thousands of designers fresh from college, and less than 1% had the skills to be hired. I've written and co-written a number of books, blogs and articles on game design and development which has opened some doors and legitimized my skills in teaching this complex topic. When I met the founders of CGS, I found them both to be amazing guys with a shared vision; and they were willing to believe in my vision for how game development and game design needs to be taught.  I loved CGS's approach to mentoring, and having real world instructors (not academics) teaching and developing content.
ACR:  Who's the target student for CG Spectrum's Game Design Diploma programs?
TD: The game design program was designed for anyone from a senior in high school, to college students and post-college students who need real skills and experience, as well as for working professionals who want to transition or advance in their careers.
ACR: How do the programs compare and contrast to others you've seen, Troy?
TD:  One of the main differences in our program is that we are 95%+ focused on making students great game designers and knowing how to make fun games. Students in other schools may spend the same number of hours, or even twice that at a 4 year university, where they learn a lot of other unrelated subjects. 
Many schools try and teach their game designers how to build an entire game themselves from start to finish, which would include learning to do some coding and art production along with general education, and which reduces the time I feel is needed to learn an already impossibly hard subject. Trying to learn to do everything in design, art and enginnering even in 4 years would be suicide and create a jack-of-all trades that wouldn't be too useful at a major studio. There's nothing wrong with that, but I want to make sure students are prepared to get their dream jobs at a major studio like EA, Blizzard or UBISOFT.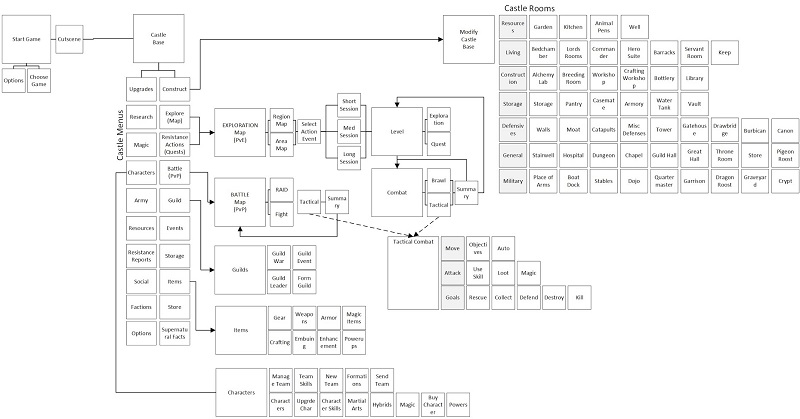 ACR:  CG Spectrum offers several courses in game design from its Introduction to Game Design course to its Game Design and Advanced Game Design Diploma programs. If the outcome is getting a foot into industry, how long do students typically spend between these course options?
TD: The game design program really is a two year program. Year one teaches the fundamentals and might prepare someone for getting an internship or very entry level job with an indie developer. An exceptional student might have a chance to get a job after the first year, but really it's in the second year where they will build a strong enough portfolio and have enough practice and knowledge to really go get a great job. 
The total program is 72 weeks in which students gain access to around 250+ hours of recorded lectures, spend 1000+ hours doing assignments and working on projects for their portfolio, and spend another 72 hours on video calls with a mentor (either 1:1 or with a small class). So this is a VERY intensive program! 
ACR:  What elements are critical for students to learn in the diploma programs?
TD: The challenge with game design is that it is super multidisciplinary… you need to know a lot about a lot! Our program is designed to focus on teaching entry level skills needed to get a job at an indie or AAA game studio as a game systems or level designer. Students at CGS learn a wide variety of topics from game design, interface design, storytelling, writing, and more. They learn some tools along with the Unity 3D game engine. It's focused on understanding 'FUN' while also teaching minimal skills in art, engineering, production and other related areas. We also work on building critical soft skills that designers need for both verbal and written communication of ideas and working in teams.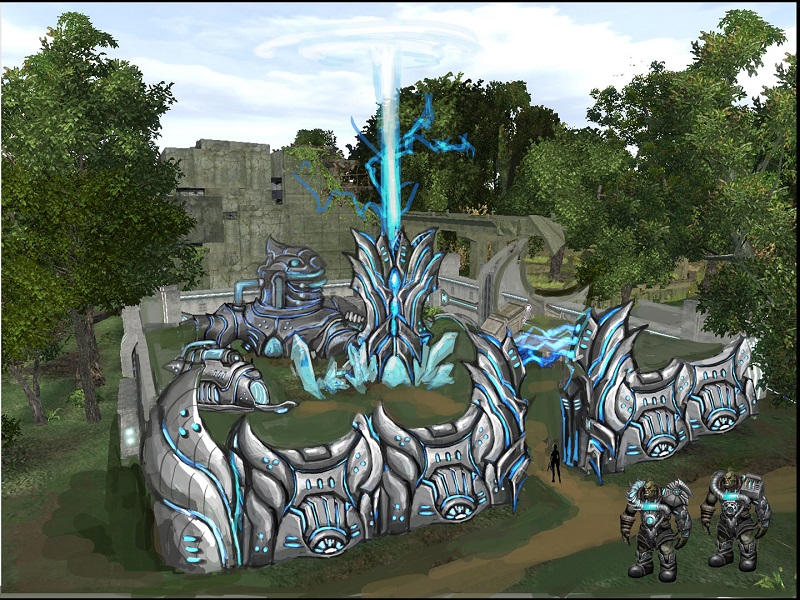 ACR:  Does the curriculum change to reflect industry or technology trends?
TD: This is our first year so most of what we are teaching is very foundational and will be semi-timeless. However, we plan to update the tools as needed and other aspects yearly if we need to keep up with changes in trends. We also hope to offer more lessons in other game engines like Unreal in the future.
ACR:  Speaking of technology, have you designed for VR, Troy? And what are your thoughts on working with it as a designer?
TD: I am a partner in a company called Nekcom in China that has released several successful console VR games (Sony PSVR). I was also head of a studio at Samsung where we developed a lot of VR games and content, and I have worked on a number of other VR, AR, XR type products. 
There are some fundamental differences, and this is a tough, long topic. For example, in "Dying Reborn" for PSVR, which was a port from a console (non-VR) version, we had to redesign many puzzles and areas as people were not looking up. Other issues around VR include the controllers, immersion, player immersion and more. The current VR industry is struggling; there is certainly some opportunity for games in VR, but I see a lot more opportunity for VR in enterprise and education opportunities.
ACR:  What was one of the toughest lessons you had to learn in your career, Troy?
TD: It's hard to learn to work in a team, to lead, to give and take feedback, and realize that you are only as strong as your weakest link (cliche I know). Learning how to teach others to become better instead of stepping in and just doing their work, or getting angry at them for doing poor work, was a challenge for me but important to learn. Leaving your ego at the door is essential.
ACR:  Lastly, on the topic of teams, which designers and artists have inspired you in your career?
TD: Wow, that's a very long list and hard to answer. The polymath side of me learns something from everyone- good and bad. There's lots of great high profile "rockstar" designers, artists, writers and developers who I have been friends with and learned from, but in the end you realize that most games are a team effort and that a 'rockstar' is only as good as his team. I've been inspired and lucky to be friends with many legendary people like Syd Mead, Roger Dean, Bart Sears, John Milius, J. Michael Straczynski, David Jerrold, Danny Bilson and many others who are legendary figures each in their own fields.
Check out more interviews at The Animation Career Review Interview Series.