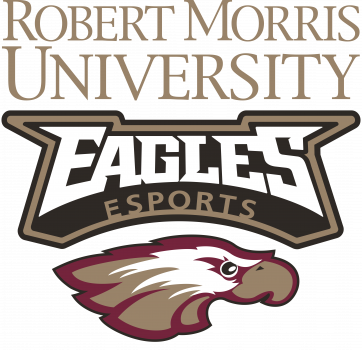 In 2014, Robert Morris University was the one of the first in the nation to offer esports scholarships, and the program continues to thrive today.
Animation Career Review: What are the esports in which your school participates?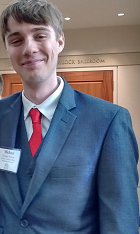 Michael Wisnios: Varsity Teams include League of Legends, Counter Strike Global Offensive, Smash Ultimate, Rocket League, Overwatch, and Hearthstone. We recently added Apex and Fornite to our club teams.
ACR: If you offer esports scholarships, please describe your program (full ride, in-state only, etc)
MW: Our athletic scholarships are open to anyone who qualifies to be a part of our esports team.
ACR: Please fill us in on your recruiting efforts.  How are potential students identified? Key stats?  What can a student do to connect with your program?
MW: Potential students are identified similar to traditional sports. We evaluate a students' skill on "the field" as you will. Different from traditional sports, we have the assistance of several sites, which help in the dissection of a prospective players in game ability. These sites are a tool to assist us in gauging student potential. The most important is the interview. We are looking to see if the student's goals academically and athletically line up with our program. We want a student who wants to be a part of a team.
If any student who wishes to be a part of our program at Robert Morris University can head over to our website . Once there they should click on Recruit Me and fill out the form, with relevant information.
ACR: Describe the type of student are you seeking
MW: We are looking for a student who is looking to be a part of a team environment and to further themselves both athletically and academically .
ACR: As esports are so new, what are the common misconceptions people have about them?
MW: The most common misconception is the only job in esports are professional gamers. There are many jobs in the esports industry from graphic designers, coaches, directors, social media leads, esports broadcasters, journalists, to law firms and the list goes on.
ACR: What are the common concerns you hear from parents regarding esports participation?
MW: A common concern is once their child becomes a part of an esports organization their sole focus is video gaming; however, parents need not worry. Many students who attend Robert Morris University and are a part of our esports organization hold student roles such as coaches, social media assistant, marketing assistant and more. My mission is to have our students focus on three pillars athletics, academics and career development, when it comes to esports.  Robert Morris University is determined to make sure your child graduates with a degree, while also gaining the experience they need to be the next esports professionals.
ACR: Tell us about the season.  What other schools are in your division and conference?  How many opportunities are there to compete for a student athlete?
MW: Our season is going great and we are looking forward to future tournaments before the end of the 2018-2019 season.  Esports is pretty fluid when it comes to divisions and conferences. We have been competing in several online tournaments and LAN events, which are not a part of a specific division or conference. Throughout several of our tournaments, we have had the privilege to play against many outstanding schools.
ACR: What can an esports student athlete expect in terms of time commitment?  How many hours of play, practice, travel?
MW: Our practice schedule is Monday-Thursday 2:00 pm- 6:00 pm for a total of 16 hours of practice a week. As for travel it depends on the location of the LAN, which could be anywhere from 6-20 hours of total travel a month.
ACR: What are the academic expectations?  Are there minimum GPA requirements? Do you offer study tables or other programs to support the student athletes?
MW: Our minimum GPA requirement is a 2.5 GPA. We expect our students to focus on their studies. If our team is eliminated at a LAN event, we have our coaches run silent study hall sessions to help students finish assignments before we travel back to RMU. Additionally, we have a wonderful study center on campus as well, which we recommend our athletes to use daily.
ACR: Share with us how your team is doing this season.
MW: Our teams have been doing great this year with a success at IEM, SixtySix, and Wichita. Currently, we are looking forward to CSL and AVGL to name a few.
ACR: Tell us about your coaching staff.
MW: My coaching staff does an excellent job of helping student balance their studies and athletics. Adam Farm and Alex Cintado, two of my coaches, help students by running study halls, organizing practice, and outside the game team bonding events. Though our athletes are primarily playing team oriented games, it is crucial for them to spend time together outside of the game.
ACR: Tell us about your esports practice and/or competition facilities.
MW: Our practices are structured around daily or weekly milestones. These milestones are displayed on our whiteboard downstairs in the varsity and junior varsity arena. This helps our players focus on what they should be improving on either individually or as a team.
ACR: Please share any unique qualities of your program (first one in state, emphasis on team)?
MW: Our program was the first of its kind and we are ecstatic to see many other universities starting their own esports teams.
ACR: What advice do you have for prospective students wanting to pursue esports, as well as those specifically seeking esports scholarships?
MW: My advice to prospective students, make sure you select a program that fits you academically and athletically.
ACR: In what ways do participants in collegiate esports programs benefit?
MW: Student athletes and esports participants who are a part of the collegiate esports program benefit from having the ability to be a part of the program as a volunteer, intern or graduate assistant. These roles are designed to help students earn practical experience by working with esports professionals.
ACR: Tell us about your goals for your program. (Do you expect to add more sports, scholarships, etc)
MW: Robert Morris University's goal is to provide more students the chance at being a part of our esports organization outside of being an athlete. We have created a student executive board along with several other positions. These positions were created to help foster their academics and provide them the ability to gain practical work experience as well. 
ACR: From a competitive esports standpoint, what is the single most significant moment or accomplishment that stands out in your program's brief history?
MW: The most significant moment in our esports history was working with other universities such as IIT and UIUC and esports company ESL, to provide collegiate teams the ability to play at IEM Chicago last fall. It was an outstanding moment for not only our history, but for other universities as well.
Check out more interviews at Animation Career Review's Interview Series.