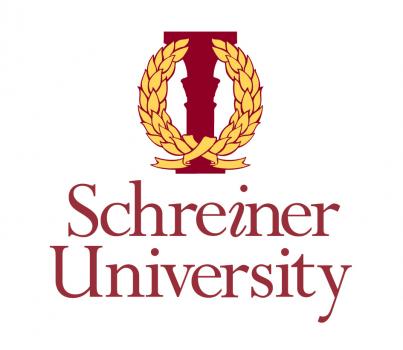 Brad Shearhart is the Esports Coach at Schreiner University
We recently had the opportunity to speak with Brad Shearhart about the Schreiner University esports program.
Animation Career Review: What are the esports in which your school participates?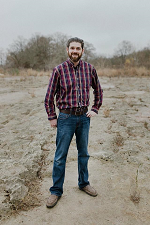 Brad Shearhart: Overwatch, LOL, Rocket League, PUBG, Paladins, Smash, Hearthstone, Fortnite
ACR: Tell us about any esports scholarships you offer.
BS: $10,000 per year scholarship guarantee for up to 4 years.
ACR: Please fill us in on your recruiting efforts.  How are potential students identified? What are the key statistics and what type of students are you seeking?  
BS: Key stats are GPA and test scores, as well as rank in game, or specialized skills related to production.  We use recruiting discords such as HSEL, CERD, Recruit Rivals, as well as traditional sites like BeRecruited.  Additionally, we try to find and visit schools that have gaming clubs.
ACR: What can a student do to connect with your program? 
BS: Join our recruiting discord: https://discord.gg/2DGE3sy, or fill out an inquiry form:  https://schreiner.secure.force.com/form?formid=217801 or email me at [email protected]
ACR: Esports are new to everyone.  Please share with us the story of how your program came to fruition.  
BS: Our students formed a gamers GUILD (Gamers Union Incorporating Legendary Denizens) and pushed for support while the heads of our SCAC conference were noticing the upward trends in esports.  Esports for Schreiner is one of a few different Varsity Programs that were created to give students more opportunities to be involved on campus.
ACR: As esports are so new, what are the common misconceptions people have about them? 
BS: Many people don't associate gameplay with the actual skills involved.  Gaming is about decision making, flawless execution of teamwork, and being able to control an avatar in virtual space.  Gamers go on to be the people running our tech industries, production for tv and movies, managing corporate infrastructure, and more but they often face a wall of criticism for wanting to develop their virtual knowledge base, because some people don't recognize the overlap between games and learning.
ACR:  What are the common concerns you hear from parents/guardians regarding esports participation?
BS: Parents are concerned about their kids staying in their room and never socializing. Being on an esports team forces them to get more involved on campus, and gives them a united topic to talk about with others.  We have seen gamers come out of hiding and become comfortable in the larger social spaces on campus.
ACR: Tell us about the season.  What other schools are in your division and conference?  How many opportunities are there to compete for a student athlete? 
BS: Our SCAC conference had 6 schools participate at our annual Esports Showdown.  We hope to see more join next year.  We also compete nationally in leagues such as CBA, CLOL, Tespa, CSL, and more.  We also try to send teams to compete at large conventions such as TwitchCon, SXSW, and Pax.
ACR: What can an esports student athlete expect in terms of time commitment? How many hours of play, practice, travel? 
BS: Our players must practice at least two times per week with their team, but many choose to spend their free time practicing as well.  Depending on what game and how the seasons are set up, you can expect between 1-5 matches per week during season play.  Getting to travel is a bonus, since most play takes place online.  
ACR: What are the academic expectations?  Are there minimum GPA requirements? Do you offer study tables or other programs to support the student athletes? 
BS: Our students must stay in good standing with the university, so must keep at least a 2.0, however some leagues have more strict requirements.  Players have access to a tutoring center, which schedules by content, so our Biochem major can find an expert in the material to help with their studies.
ACR: Share with us how your team is doing this season.
BS: Our Overwatch team finished second at our SCAC Esports Showdown, and our Smash team got third.  PUBG made it to the CBA semifinals, but did not advance to the final week.  Our Paladins team finished second in the NACE Crystal Cup.
ACR: Tell us about your coaching staff.
BS: I am the only staff member, but we hire in virtual coaches for some of the games.
ACR: Tell us about your esports practice and/or competition facilities. 
BS: The Esports "Bunker" was the first iteration of practice facility on our campus. We had 13 Cyberpower Pcs, Racing Desks and Chairs, 1gb LAN this year, but are looking forward to moving into our new space over the summer.  I have heard our Internet sponsor may help us have a Dark Fiber connection.  For our Esports Showdown, we are able to use our Event center, and turn it into a convention atmosphere.
ACR: Please share any unique qualities of your program. 
BS: I believe our SCAC conference was the first to host a multi game format Conference Finals.  We are also one of the few schools in Texas with a Varsity level program.
ACR: What advice do you have for prospective students wanting to pursue esports, as well as those specifically seeking esports scholarships at your program?
BS: Keep your grades up, and test well.  Make an informed decision about what your next steps are, and what career you envision having in the future.  Don't become toxic even if the majority of pub matches are filled with toxic players.  Being on a college team is different, and should not devolve into blaming or infighting.
ACR: In what ways do participants in collegiate esports programs benefit? 
BS: Our players are able to use their skills to get a guaranteed scholarship amount from the university.  They have opportunity to travel, to build on skills for their resume as they help with production or management, and access to computer and network resources that are not available across campus.
ACR: Tell us about your goals for your program. 
BS: Our goal is to grow in number, to have even more teams, and to become known as a place that supports gamers and helps them onto their next career step.  We are continually seeking to refine practice strategies, and help our players get sponsorships.
ACR: From a competitive esports standpoint, what is the single most significant moment or accomplishment that stands out in your program's brief history?
BS: Hosting our first SCAC Esports Showdown, and sitting with our university president and family as they watched our team in the Overwatch Finals.  I was able to explain the competition aspect of gaming to them in a way they had not previously understood, and were proud to root for our team!
Check out more interviews at The Animation Career Review Interview Series.