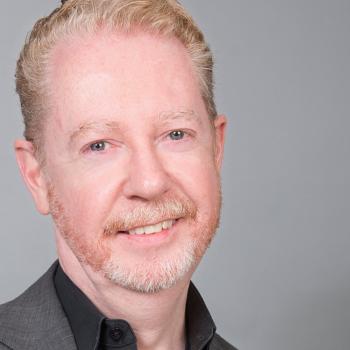 Mark Jones is the Chair of Seneca College's School of Creative Arts & Animation
Seneca College has grown tremendously since its inception just 50 years ago. With multiple campuses in the greater Toronto area that service the diverse needs of the region's workforce, it has built its reputation on close industry collaborations and relevant field work for students. 
As a tech hub and a beacon for visual effects and animation-related companies, Seneca accommodates the local industries with four animation-related programs that lure undergraduates and graduate students alike. Uniquely situated on the [email protected] campus, students benefit from a Seneca education on the same grounds of York University- Canada's third largest university.
Academy Award-winning new media artist Mark Jones serves as Chair of Seneca College's School of Creative Arts & Animation. Since moving into higher education, Jones has played a prominent role in advocating and further developing Canada's animation and digital media industries. We caught up with him recently for our latest Spotlight Q&A. Enjoy!
ACR: Mark, tell us about Seneca College's animation programs, how they developed, and the approach they take to higher education. 
Mark Jones: Seneca has four programs in our Animation Arts Centre here at the [email protected] campus. They are as follows: the three year Animation Advanced Diploma, the one year 3D Animation Graduate Certificate, the one year Visual Effects for Film & Television Graduate Certificate, and lastly the one year Game Art & Animation Graduate Certificate.
Each program sought to fill a need for another high-quality training option in the Toronto area that approached animation differently by providing the most hands-on, specific, and time efficient model as possible. We are ranked among Canada's top training programs for animation, gaming, and visual effects, and have been at the forefront of developing Canadian talent for more than a decade.
Seneca's success in these areas are a result of an entrepreneurial, agile approach to providing students with hands-on practical experience that break the boundaries of traditional education, internships and research. For example, classes and labs are designed to encourage peer-to-peer coaching. In addition to providing top-quality graduates that are employed around the world at high profile studios, Seneca also partners directly with professional content creation studios to become deeply involved in short film, gaming, interactive media, and public awareness projects. This has resulted in high profile success.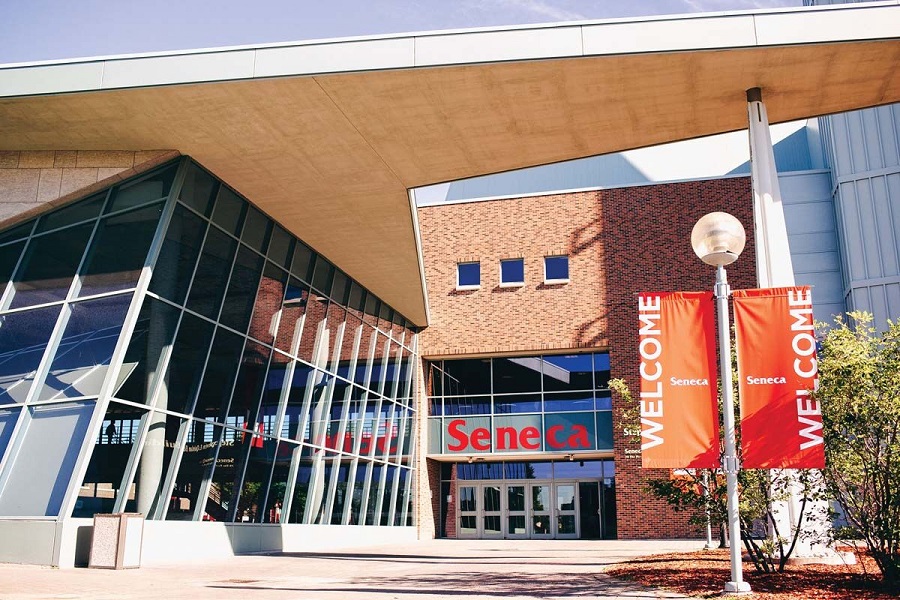 ACR: Looking first at the 3-year Advanced Diploma in Animation, what sets it apart from programs elsewhere in your view?
MJ: The Toronto area is a rich hub of animation education and training. There are fourteen public and private post-secondary schools either within the city or within a one-hour drive from it. Students here have a lot of choice, and many people come from around the world to learn animation in Toronto. 
For us, three years is the right amount of time to teach talented under-graduate students how to work successfully in animation, so that they can be active in the workforce as soon as they are competitive in the industry. It requires a rigorous hands-on approach to the craft which our students love. Our graduates are as competitive, if not more, as the best- but they dive into the field sooner than their four-year counterparts which means less student debt and more opportunity to make an income.
At Seneca, we see ourselves primarily as an art school that enables people to learn the technique and technology of animation rather than a computer college that simply teaches software. The other thing that sets us apart is our relationships with students in Toronto and around the world, with whom we partner in our summer institute program for high-profile co-productions that enable students to get their first paid job. 
ACR:  At least some graduates of the Advanced Animation program have the opportunity to transfer credits and obtain a bachelor's degree elsewhere including at York University- the program's host campus. How important is this option when it comes to offering students that flexibility that Seneca College has become synonymous with?
MJ: We recognize that some students want a four-year degree, but they also want the Seneca approach to animation. Students who graduate from our three-year advanced diploma have the option of completing a bachelor's degree at partner universities quickly through a batch credit transfer agreement. For example, at York University with which we share campus space in Toronto, our graduates can complete their four-year Fine Arts degree in a little under two years. These students complete their Seneca Advanced Diploma and their York B.FA. degree in just five years. Students today want the hands-on approach of a college, and for some the degree, and it's important that we facilitate this for them in the most efficient manner.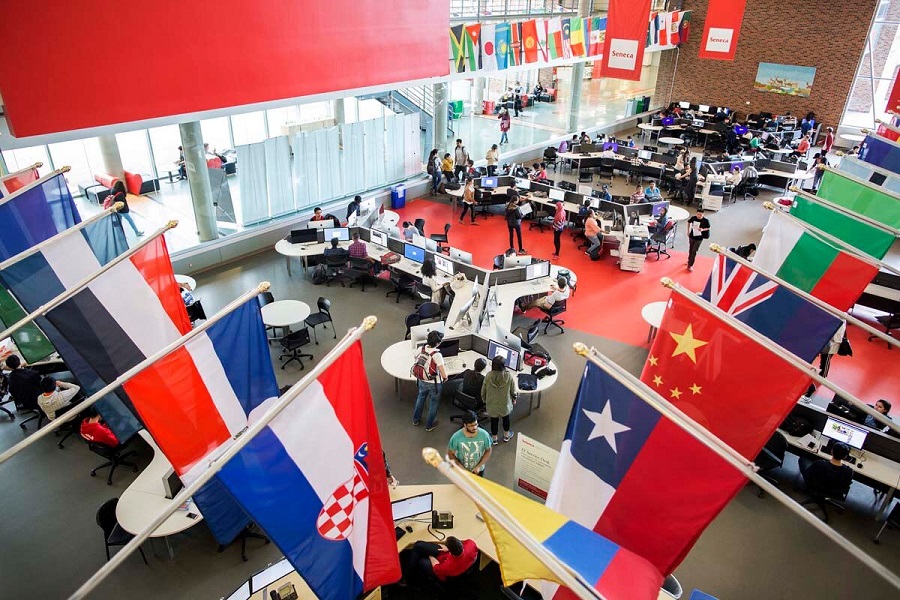 ACR:  Turning to the graduate certificate programs in 3D Animation, Game Art & Animation, and VFX for Film/TV, who is the ideal candidate in terms of their prior educational or career experience and their future goals?
MJ: These programs are efficient and intense one-year programs ideally suited to people who come from a related field and wish to upgrade their skills to be more competitive; or, those who wish to transition from one creative field into animation, gaming, or visual effects. The main thing is that these students see themselves as artists or creatives of some kind and possess the ability to draw. We have had a very eclectic group in these programs over the years- not just animators, filmmakers and visual artists, architects, graphic designers, even musicians!
ACR:  Do students in these programs typically work independently or collaboratively?
MJ: At Seneca, you won't see computer labs that are designed as multiple rows of desks all facing the professor's podium; rather, they are designed as collaborative spaces with students helping each other as the professor teaches. The graduate certificate programs are structured to be one semester of hands-on instruction followed by a second semester of project work and portfolio building. Students work on their own independent projects, but they work collaboratively for feedback and peer-to-peer tutoring.
ACR:  On the topic of your computer labs, all of your students have access to professional grade studios and equipment. Coming from an industry background yourself, what are the advantages of being able to learn the craft on industry-grade workstations?
MJ:  It may be obvious, but essentially it means a smoother transition from school to work when a student has been trained on hardware and software that is the same as most studios. That said, we also recognize that no two studios are exactly the same, and some will have technology that others don't or use proprietary pipelines. You can never have a training facility that perfectly matches every studio's set up, but you can try to strike a balance of commonality that enables the smoothest transition possible for each graduate.
ACR:  On the software front, how do you determine what is imperative for students to become adept on? And how often do you switch out or add new hardware/software?
MJ: That's a tough question because we are constantly monitoring changes in the industry. We have a Program Advisory Committee made up of industry professionals who advise on those changes. It is not unusual for us to be upgrading software every semester. Our criteria is to ensure that whatever students are trained on will be present in the majority of studios that employ them. But we will teach that software with generic functions in mind so that if another studio is working with a different application they will be able to transition without too much trouble.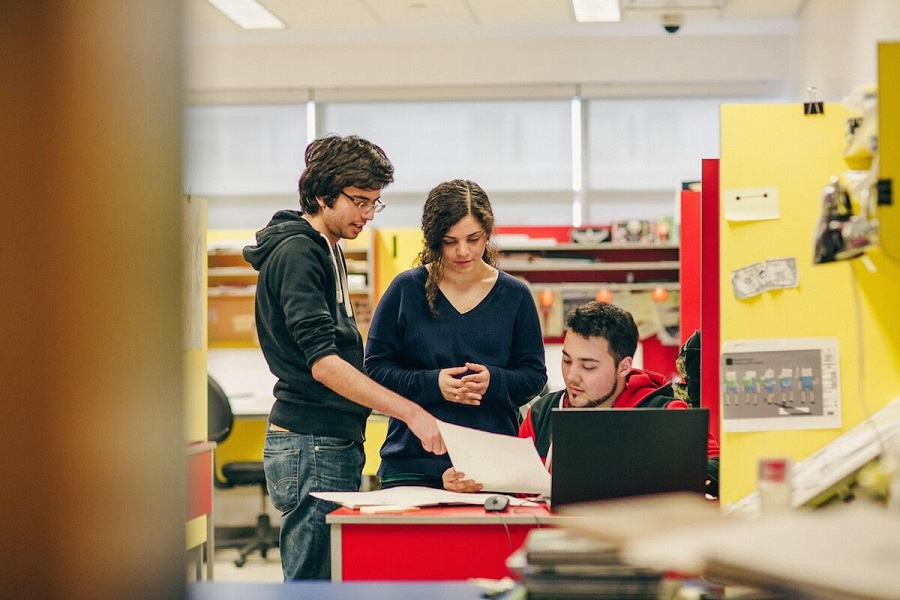 ACR:  Arguably, more important than equipment are instructors and faculty. Are Seneca's instructors typically working professionals in the field? 
MJ:  Yes, in fact even with our full time professors, I encourage them to maintain an active presence in the industry so that they maintain currency in the field. For some, this means pursuing freelance opportunities, which is not hard to do in Toronto because there is a lot of contract work. For example, Joe Raasch, our Visual Effects Program Coordinator, is regarded as the best compositor in Toronto, and has worked on many top series including Vikings. Jim Zubkavich, our Animation Program Coordinator, is a prolific writer for comic books and writes many titles for Marvel, as well as his own original work. 
TAAFI, the Toronto Animation Arts Festival, was founded by four Seneca professors, including myself. Our part time instructors are all working professionals. The first-hand experience that our faculty brings to the classroom means that students are getting the best available teaching talent they can, and their teachers become their base of contacts in the industry when they start looking for work. We are well connected here at Seneca, and our students benefit from this. 
ACR:  We've touched on the variety of industry partners that Seneca develops and maintains including TAAFI and SIGGRAPH. How do these collaborations impact the approach, curriculum and student outcomes of the animation programs?
MJ:  Ultimately, these relationships are pursued to benefit students and the quality of education they receive at Seneca. Some partnerships are forged to be participants in our Animation Summer Institute program, in which professional studios partner with Seneca on short film or VR productions that are distributed in the market. This program has spawned many well known films over the year including Ryan (Chris Landreth), Subconscious Password (Landreth), Ormie (Rob Silvestri), DAM! The Story of Kit the Beaver (Kjell Boersma), and Nothing to Say (Aubry Mintz). Our students benefit from working on this by getting paid and seeing their name in the credits. 
Other affiliates serve as information and intel sources for us to continuously hone our curriculum and technology recommendations. Still others are maintained to open job opportunities for Seneca. We generally forego the large 'Industry Day' approach to studios presenting job opportunities to our students, in favour of a customized private recruitment presentation for each studio in front of upcoming graduates. That said, we still love parties which is why every year we showcase student work for graduates, teachers, friends, and industry people at our annual showcase Coalesce, which saw 700 people turn out for a great night of celebration this year.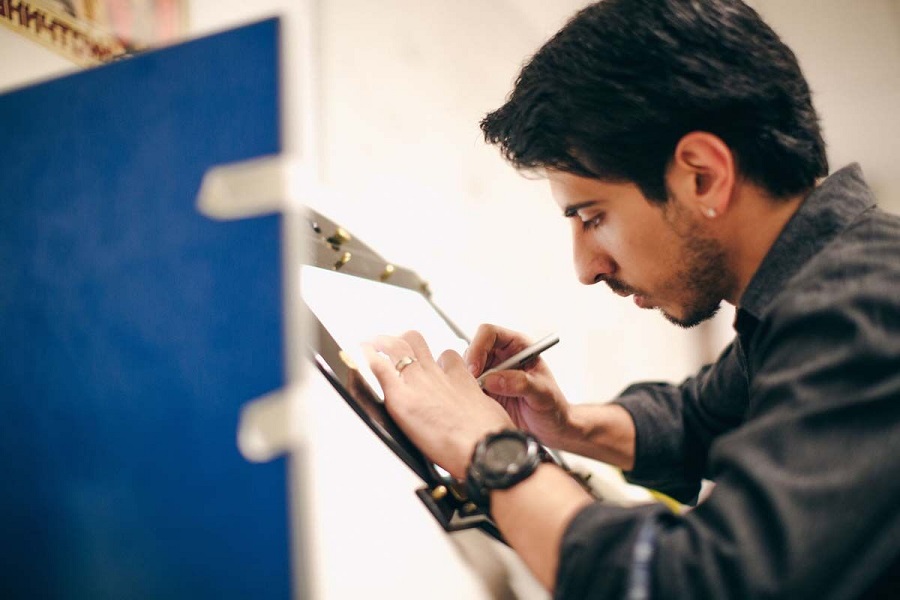 ACR:  Lastly Mark, what is the role that Toronto plays within the context of the animation programs of study? And as Chair, how do you want Seneca's programs to impact the animation/arts landscape of its surrounding home and province?
MJ:  Toronto is a great place to be at the moment. We have a good standard of living, low crime rates, and the pace of job creation in Toronto for hi tech and creative is the highest in North America. This means that more companies are attracted to Toronto for expansion and growth. 
As I mentioned earlier, Seneca is one of 14 great institutions across the Greater Toronto Area that educate people in animation. But it is important that we are also the best, and for us this means offering the right amount of training to get young talent into the industry to begin taking advantage of the jobs that are here. To do this, we need to be of a certain size, and Seneca's campus reach across Toronto is an important symbol of the college's commitment to education in all fields including animation. 
Animation is second only to nursing as the most-in-demand program at Seneca. That positioning gives us access to decision-makers in the industry, and to enable us as educators to influence issues in the industry. Ultimately, we don't just want to train and educate the next generation of talented creative workforce; we also want to leverage our experience to ensure that the conditions for their careers are sustainable and enjoyable. Our responsibilities extend beyond the classroom. 
Check out more interviews at Animation Career Review's Interview Series.