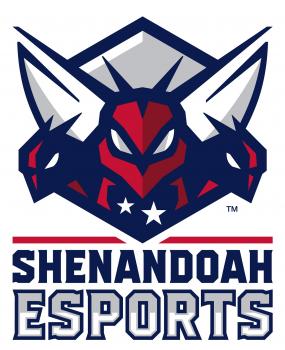 Joey Gawrysiak is the Director of Esports at Shenandoah University
Shenandoah University is onto big things with a new arena underway. Adding an esports major and newest addition to competition: Smash Brothers.
Animation Career Review: What are the esports in which your school participates?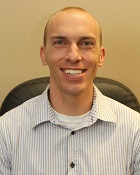 Joey Gawrysiak: Overwatch, League of Legends, Rocket League, Super Smash Brothers
ACR: If you offer esports scholarships, please describe your program (full ride, in-state only, etc)
JG: No scholarships right now but working with partners to begin offering them in the near future.  As an NCAA D3 school we wanted to mirror our athletic teams and their policies across the University.
ACR: Please fill us in on your recruiting efforts.  How are potential students identified? Key stats?  What can a student do to connect with your program?
JG: We rely on online recruiting services such as BeRecruited to find some potential students. We also use promotional materials through youtube, television, and our website to talk about our program.  Word of mouth from students helps. We also go to regional events to speak with potential players.  We host high school nights in our arena locally.  We look for students at certain levels dependent on each game (i.e. Champ 2 or high for Rocket League, SR rating of 2200 or higher for Overwatch, etc.), but we are interested in anyone interested in being part of our program.
ACR: Esports are new to everyone.  Please share with us the story of how your program came to fruition. 
JG: It started with 3 students and myself interested in getting started.  I had them present to administration about their ideas, budget, etc.  We got approved as a team and were under club sports and student engagement for a year.  We found volunteer coaches and support to help the program grow.  Our university president really helped push me to create our academic major in esports.  I started writing that curriculum last Fall and got it approved in the spring so that now we have a competitive varsity team as well as the major.  This all led to more interest in going big, so we are currently building our spectator arena on campus. 
ACR: Describe the type of student are you seeking.
JG: We are looking for dedicated students.  I don't need the best of the best students in each game.  I am looking for team-oriented and dedicated players that are committed to the team and the program.  We have a great mix of gender, race, areas of study, and age in our program.  They are all dedicated and want the program (and the industry in general) grow and succeed.
ACR: As esports are so new, what are the common misconceptions people have about them? 
JG: The biggest is the stereotype people give to gamers.  These are not anti-social, out of shape students.  These are high performing students in the classroom.  They enjoy people with similar interests, just like we all do!  They have all bonded very well and have a great community of support around the program and for the university.  Another is the violence misconception of video games.  Games do not cause violence, but there are still many people who place the blame on them. It has not always been easy to sell the idea of a varsity team and major in esports, but it just takes some educational about what we are trying to do and the goals of the program to see the educational benefits of having each of these.
ACR: What games do your teams compete in?
JG: Overwatch, League of Legends, Rocket League, Super Smash Brothers
ACR: Tell us about the season.  What other schools are in your division and conference?  How many opportunities are there to compete for a student athlete?
JG: We are a member of the National Association of Collegiate Esports (NACE) with about 150 other schools.  We compete against any and all of these.  These are NCAA D1, D2, and D3 schools as well as NAIA, NJCAA, and Canadian schools.  That being said, we also compete in non-NACE leagues through CSL, uLoL, Tespa, etc. There are plenty of opportunities to compete online in all of these leagues and events, as well as local events to travel to for LAN competitions.  We take each team to at least one LAN event per year.  We also host at least one LAN event per year.
ACR: What can an esports student athlete expect in terms of time commitment?  How many hours of play, practice, travel? 
JG: We try and keep it around 10 hours of scheduled practice time each week per game.  Then they will spend another 4 hours a week competing.  Travel is minimal as we compete mostly online.  We want to make sure they have time to study, work out, go to class, sleep, and socialize outside of esports.  That all being said, there are plenty of opportunities for students to practice on their own in the arena when they would like.
ACR: What are the academic expectations?  Are there minimum GPA requirements? Do you offer study tables or other programs to support the student athletes?
JG: We require a minimum 2.5 GPA and make grade checks and attendance checks at least 2 times each semester.  We provide room in our arena for study and collaboration space.  We have free tutoring services on campus for all students and encourage our players to use these when needed.
ACR: Share with us how your team is doing this season.
JG: The season has not started yet but we are bringing back almost all of our top players from last year so we are looking to improve in every game.  Rocket League is our top game and Smash Brothers is our newest game, so we don't really know how that will go.  We brought in some great talent in Overwatch in particular so that team should take a step forward after finishing in the middle of the pack nationally last year and in the top half of schools regionally.
ACR: Tell us about your coaching staff.
JG: We just hired a full time Assistant Director and Head Coach this year so we will be coaching the Overwatch, Rocket League, and Smash teams.  We have a volunteer head coach for the League of Legends team, but he will get a stipend at the end of the year. We also have a full time esports faculty member we just hired who will help some and other assistant coaches who will volunteer to help every so often. 
ACR: Tell us about your esports practice and/or competition facilities. 
JG: We are in the middle (hopefully getting towards completion soon) of our new spectator arena.  This will be a 1,572 sq/ft space that will serve as a practice space, meeting space and competition arena. It will have a stage for up to 12 competitors.  There will be large spectator projectors and additional monitors around the arena for viewing and information and will hold up to 75 spectators. We will have a broadcast production booth as part of this to create online content and broadcast each competition here. This space will hold about 20 computers and 4 consoles on a daily use basis.  It can also be broken down and taken on the road for set up anywhere we want to go to host events, especially in our new athletics and event center on campus which can hole up to 5000.  It is designed as a mobile esports arena.
ACR: Please share any unique qualities of your program (first one in state, emphasis on team).
JG: We were one of the first varsity program in our state and the first to offer an esports major and first to have a dedicated esports spectator arena on campus.  We are one of the first, if not the first, schools in the country (and maybe world) to have a varsity esports team, and academic esports major, and a dedicated spectator arena on campus. The experience students get here is second to none with our partnerships in the industry, the events we run, the experience our students get to learn how to work in the industry, and the support they all get from administration.  We are partners with our high school esports league (VHSL) to offer esports as a varsity high school sport with us being the site of the state championships. We emphasize student experience over anything else here at SU.
ACR: What advice do you have for prospective students wanting to pursue esports, as well as those specifically seeking esports scholarships?
JG: Do your research.  Know what is out there and what makes sense for you and your family.  Every student and situation is different, and there is a spot for anyone out there.  There are schools that compete at the highest level if you are good enough for that.  There are schools that emphasize student experience and preparing students to work in esports after college.  There are schools that offer full or partial scholarships.  There are big schools, small schools.  Just do your research and find the best fit for you.  For scholarships, keep working!  There are lot of opportunities out there for scholarships, but also make sure the school will provide you with the right experience for you!
ACR: In what ways do participants in collegiate esports programs benefit? 
JG: It provides an opportunity.  An opportunity to belong, make friends that have similar interest.  Develop a community of support.  It provides an attachment to a school that may not otherwise exist.  It gives students an opportunity to do what they love as they pursue an education.  Students can learn valuable life lessons employers seek; teamwork, leadership, adaptability, etc.  And it's fun!
ACR: Tell us about your goals for your program. (Do you expect to add more sports, scholarships, etc)
JG: The goal this year is growth and exposure.  We are adding Smash Brothers (and possible Hearthstone) to increase our number of players and broaden the appeal. We are working with professional teams and other organizations to provide a great experience for students on the teams and in the major. We want to build these relationships to establish work experiences and for students to make connections.  We hope to be better at all games, especially Overwatch, and contend for championships in Rocket League. Winning is a secondary goal after student experience though.  We want to support our current and future students here with what they need to prepare them for life after college. We hope to add scholarships next year through our partnerships.  
ACR: From a competitive esports standpoint, what is the single most significant moment or accomplishment that stands out in your program's brief history?
JG: Hosting our first LAN event last year where our Overwatch and league of Legends team finished runner-up for both.  Just being able to host the event and see the students enjoy themselves with students from 11 other universities around the region was awesome!  They got to interact, shake hands, and develop friendships through gaming…something they never imagined coming to college!  The experience was amazing and something we are building on going forward.  Just getting started was also great…and the new arena will probably be amongst our most significant moments.  Graduating our first students from the esports major will also be really high on that list!!
Check out more interviews at Animation Career Review's Interview Series.