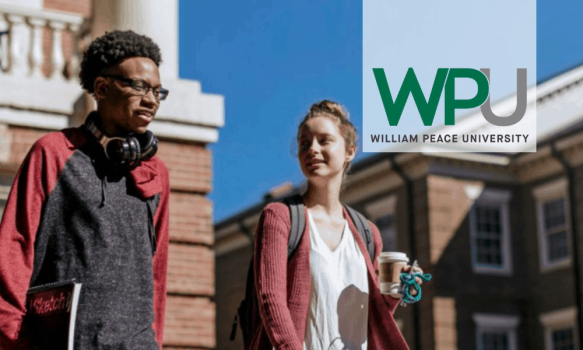 Situated in the heart of Raleigh's vibrant downtown district, William Peace University couples time-honored traditions with modern innovation. WPU students prepare themselves for the jobs of tomorrow by leveraging the fundamentals of a liberal arts education. Immersive learning, internships, and collaboration play key roles at WPU.
For our latest Spotlight Q&A, we're taking a closer look at the Simulation & Game Design major (SGD) at William Peace University. Though rooted in the art and storytelling essentials of the craft, students in the B.A. program also gain a broad knowledge of industry software. By advancing both their creative and technical skills, graduates are poised for work in a number of industries well beyond the entertainment space that utilize simulation and design- a fact that is reflected in its high graduate industry employment rate. To learn more about the program and its approach, we caught up with Professor of Simulation & Game Design, Justin Johnson, for this interview. We hope you enjoy! 
ACR:  Justin, what were the origins of William Peace University's B.A. in Simulation & Game Design, and what attracted you to it as an educator?
Justin Johnson: The B.A. in SGD began between 2013 and 2014. I have been teaching in the program since the beginning, and was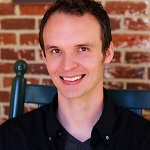 initially attracted to the excitement of growing out a new program. At the time, I was an adjunct instructor while still working in the industry but eventually made the switch to teaching full time.
The program builds on our liberal arts education tradition and has a strong foundation in design. Although students are attracted to our program through their experience with entertainment-based games- and some of our graduates end up working in the entertainment space- we focus on using games and game technology for education, simulation, research, and other serious applications. I do not dissuade students from pursuing a job at an entertainment based company, but game companies are very competitive and it's hard to break in. In Raleigh, we have a thriving and growing tech industry, and there are a lot of opportunities to use their design skills in other industries.
ACR:  You mentioned WPU's liberal arts focus. Tell us how this pedagogical approach impacts what or how your simulation and game design students mission affect what and how your students learn the ropes in the SGD program?
JJ: Our liberal arts education gives students the ability to write, communicate, be artists, and think critically. We combine that with hands-on experiential learning and small class sizes. Our size allows us to be flexible to create partnerships and meet industry needs.
ACR: Today's students often enter college quite savvy with regards to programming and basic experience in game design or dev. From the perspective of an educator, does this alter the way in which you must teach them?
JJ: No, I think prior experience is great and those students typically do well. At the first year level our students come with a wide variety of strengths, weaknesses, and prior knowledge. It's not one size fits all; I encourage students who may already know the basics to push themselves to learn new things, or apply their skills in a new way.
ACR:  Do smaller enrollment numbers within the program equate to more collaboration between students?
JJ: We are relatively small. The SGD students all know each other and usually work well together. They end up taking a lot of the same classes. When working on large projects in their senior year, they work well together. Communication is always challenging in a team setting, especially in school, but I think the personal relationships they develop gives them an advantage. Many of them end up staying in contact after graduation which has helped with finding jobs and networking.
ACR:  Speaking of collaboration, do SGD students work with students in other departments for any projects?
JJ: Students take a lot of general education courses and I encourage them to use that knowledge in SGD. For example, using a literature class as inspiration for a game idea, or creating an educational game based on a civilization from ancient history. We do not have any interdisciplinary courses on the books now, but it is something I definitely plan on doing in the near future. 
ACR:  WPU boasts a new lab with various tools of the trade for your SGD students. What are some of the hardware/software that your students get acquainted with, and why?
JJ:  We provide students with all the hardware and software they need to design and build games, and technology they would encounter in the industry. We have 22 (soon 24) workstations with drawing tablets and dual monitors. We keep the computer hardware up to date with good video cards and a lot of RAM. Students have access to the full Autodesk and Adobe suites, as well as game development software such as Unity and Unreal. We have a full motion capture studio and multiple VR headsets as well.
SGD requires a lot of outside class work, so students also have access to the lab 24/7. We currently have one SGD lab, but students can also use our graphic design lab, media lab, and the new immersive learning lab opening soon, which will provide students with additional design technology.
ACR:  You spoke earlier about the tech hub that has grown in and around William Peace's Raleigh campus. How does this backdrop affect the opportunities of your students outside of the classroom and post-baccalaureate?
JJ: Raleigh has a strong technology industry that includes several game companies. Students have access to a lot of local employment opportunities and internships. We have a large annual game conference here, The East Coast Game Conference, which takes place literally a mile from our campus. 
We have a few partnerships with local companies game and non-game related, as well. I have a large network here full of fellow academics, former students, and professional colleagues I can bring to the classroom. I use that network for bringing in guest speakers and grading panels to provide students with critical feedback.
ACR: Is there a type of person- in terms of their goals or experiences- that makes for the best candidate in the SGD program?
JJ: Any student who has a passion for creating games and is willing to work hard would excel in SGD. I like our students to be well-rounded with one really deep strength- T-shaped. 
ACR:  Last but not least Justin, how does the SGD program differ from your own undergrad experience, and what attributes of the SGD program do you wish you had while still a student?
JJ: This is a tough question to answer- the industry has changed a lot since my undergraduate days. We are also a different kind of school with a completely different student body and mission. However, something we do differently at WPU is really focus on the fundamentals. It is important to learn the tools of the trade, but they are essentially just tools. The most important part is the player's experience, and designing an experience that tells a story. Even on the art side, we focus on the fundamentals of art and design- composition, color theory, perspective, etc. We also encourage a t-shaped skill-set, as I mentioned before- well-rounded with a deep strength in one area. Those are elements I wish I had as an undergrad. 
Check out more interviews at Animation Career Review's Interview Series.