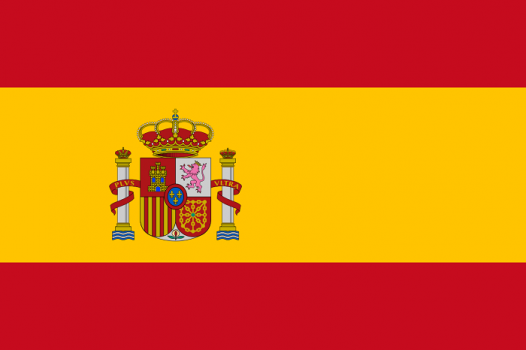 The innovative Trazos School in the heart of Madrid has been ushering in animators for over two decades with its unique combination of short courses and workshops. That's in large part because Trazos (Escuela Trazos in its native tongue) is not your average animation school. Focusing on the essentials that produce capable and in-demand animators, aspiring and working animators alike choose from a variety of courses to quickly build and hone in on their skills.
Thanks to the hard work and dedication of its staff and instructors, Trazos climbed to the #8 spot of our annual Top 100 International Animation Schools list this year. We were eager to learn more about the school's animation offerings both in Madrid and online, so we caught up with Enrique Gato, Animation Coordinator. No stranger to the industry himself, Gato brings his own experiences as an animator and director to the table when designing courses and teaching. (The interview that follows was done via email and has been edited minimally for clarity).
ACR:  Enrique, let's start with you. Your work as an animator and director is well known in Spain and beyond. When did you realize that you wanted to become an animator?
Enrique Gato:  I don't remember an "Oh! I want to be an animator" moment. Since I was a kid, I've always loved animation. I was 13 when the first VHS player arrived (at our) home and I couldn't stop watching movies frame by frame, trying to understand how drawings came to life. When I could understand the basics, I started making my own animations- drawing at the corners of book pages, one drawing per page, so when you flip through the pages you could see something like a stickman making some kind of action. In those years, I probably wanted to be an animator although I didn't know it.
ACR:  How did Trazos come about, and what attracted you to serving as its Animation Department Coordinator?
EG:  Trazos has more than 20 years of history;  it was one of the first schools in Spain where you could study computer animation when almost no one knew what that was. They contacted me a couple of years ago looking for new ways to push their animation courses and we've been working hard since that moment to get where we are today.
ACR:  How did you design the curriculum and courses for animation at Trazos?
EG:  We focused on a basic problem to design the animation courses: how close can we get the education to (what students will find) in professional studios? Through the years, animation schools designed their courses without tending to the real needs of the industry, and the studios had to spend a lot of time teaching the concepts that the animators didn't learn at school.
I decided to start from scratch and design the course only with the essentials of animation, removing all the unnecessary stuff and making the students work only with professional tools that allow them to focus on the artistic part. So any person interested in animation can study this course and finish it having a robust training.
ACR:  Is it fair then to say that the goal is to get all graduates up to a working level competency?
EG:  Yes, the main goal is to get the students to be part of animation, VFX or videogame studios as fast as possible. Because they have the chance to work with professional characters and pipelines, they are capable of producing from the first day that they're hired.
ACR:  What types of backgrounds do the animation instructors come from at Trazos?
EG:  Our teachers have been involved in different productions but they have mainly worked for the VFX industry. They come from different backgrounds which is great for us since our students can obtain a multidisciplinary (style of) training. For example, our teacher Arturo Paiva has his BA in Art History which means our students receive an artistic approach from him. He is very good at teaching the importance of anatomy and the basics of traditional animation. Álvaro Granados graduated in Computer Science, which is also good for students as they learn how important data is to animation. We try to offer the whole picture to our students.
ACR:  Walk us briefly through the animation course from start to finish…
 
EG:  The course lasts five months- it's three hours per day, five days a week. Students start learning all the basics of animation with simple one object animation models. Then they start with more complex characters that allow them to test actions like walking, running in circles, general locomotion and the first acting tests. Finally, in the last months of the course they manage a full production character and they produce shots from recording references to final animation. The entire course is heavily focused of practice and only 20% of the time is spent on theory.
ACR:  What hardware and software do you favor at Trazos?

EG:  All of the computers are Mac Pro and the software we teach is mainly 3dsMax and Maya. We want the students to at least have experience with two packages to understand they don't have to be afraid of the different software solutions; they will use the same artistic concepts no matter which one they use.
ACR:  I noticed TrazosTV on your website. Tell us a bit about this… do all students participate or is this just for those students wishing to complete courses online?
EG:  TrazosTV is a platform designed for anyone who can't move to Madrid to take the courses or get specific training on a subject after coursework. There are hundreds of tutorials that cover different needs and levels for any area related to digital art for movies, videogames, VFX, architecture and more.
ACR:  What industry trends do you believe new animators should expect to confront in their career?
EG:  Ten years ago, you could be hired as an animator simply if you knew how to manage the software tools that almost no-one knew then. That's not the case anymore. Today, you're supposed to manage the software and the only thing that counts is that you have the artistic concepts needed to animate. The 3D industry is tending to recover the look and feel that 2D animation had years ago, but with the power of a 3D space. So we're moving back to the only thing that has to be considered: being the best artist you can be.
ACR:  It's been a pleasure learning more about the animation coursework at Trazos. Muchas Gracias Enrique!
EG:  De nada!
Check out more interviews at Animation Career Review's Interview Series.