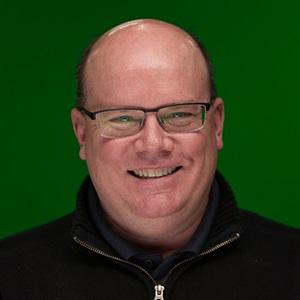 In the heart of Philadelphia sits Drexel University, a private research institution that offers more than its fair share of well recognized programs, venerable faculty, and enviable facilities. The university's Westphal College of Media Arts & Design is home to the Animation & Visual Effects program, which many readers of ACR will be familiar with already.
Students in the program are on the receiving end of a rigorous multidisciplinary animation education while taking full advantage of Drexel's many offerings in and out of their department. Prior to earning Drexel's Bachelor of Science degree, they participate in the university's unique paid cooperative work experience that provides an important bridge to their future careers.
We recently caught up with Director of the Animation, Visual Effects, and Immersive Media program Nick Jushchyshyn to find out how this hybridized approach to digital media studies as well as real world work experience benefit tomorrow's leaders in the field. We also pick his brain on the future of virtual reality and more. Enjoy! (This interview has been minimally edited for length & clarity).
ACR:  Nick, Drexel's Animation, Visual Effects & Immersive Media program is a part of the Westphal College of Media Arts & Design. But uniquely, it awards Bachelor of Science degrees. How does this two-pronged art and science approach change what students learn at Drexel?
Nick Jushchyshyn: One of the key differences here is that rather than existing as a standalone art college, Drexel's Westphal College is a close-knit creative community nestled inside a dynamic research university. When our animation students learn computer programming code, they're learning from our Computer Science College. If they're interested in dinosaurs, the Paleontology Department in the Arts & Science College is always excited to engage them and they can visit the T-Rex and other fossils in our 200 year old Academy of Natural Sciences. We get involved when the Engineering College is working on building a Hyperloop pod to compete in a Hyperloop Challenge.
Meanwhile, students interested in digging deep into character design can participate in fashion classes from our world-class Fashion Department. When we're creating a centerpiece display for the SIGGRAPH Conference Experience Hall, we're able to combine our motion capture system with the talents of amazing professional and student dancers from our Dance Program.
Ultimately, this all results a truly unique scope, diversity and depth of opportunities available to our students that extends well beyond the arts alone. They're still learning drawing, painting and all the traditional principles and techniques associated with animation and visual effects for entertainment, but our program also offers first-hand experience with applying our talents to a broader set of industries like aerospace, medicine, education and more.
ACR:  Your own background seems to exemplify this multidisciplinary approach, Nick. You're a Drexel alum yourself and studied Engineering as well as Computer Animation. Does a background in both the arts and sciences make for stronger digital artists?
NJ:  Ultimately, animation and visual effects artists- particularly digital animators- are students of the world. The art of composition, color, light and shadow collides with physics, psychology, natural sciences and engineering. The more we understand of the workings of the real world, the more authentic and effective our creations can be. The more we know of the scientific and mathematical rules at play in the real universe, the more effective we are at bending those rules to our creative will in the digital worlds we create. Most of the best professionals I know in animation and visual effects have a personal passion for learning about engineering and science.
ACR:  How does this more hybridized approach to teaching the craft of animation and VFX appear within Drexel's curriculum and required courses?
NJ:  Every single one of our core classes in digital animation is designed to blend the learning of technical skills and tools with developing an understanding of the principles and theory behind good storytelling, composition, character performance and the like. This starts with the earliest classes in digital tools, where students are learning to model, texture, light and render still imagery. We like to say that if a picture is worth a thousand words, then as digital artists, we need to write every single one of those thousand words into the image.
Students learn physical imaging with traditional cameras and lighting side-by-side with their computer graphics classes so that by the end of their freshman year, they've become familiar with tools like Photoshop, Maya, Nuke and Houdini to handle 3D modeling, rendering, 2D compositing and real-world camera and lighting techniques.
During the sophomore and junior years, students dig deeper into practicing all aspects of digital animation. There's a full 6-course sequence spanning a year-and-a-half that develops character modeling, rigging and animation techniques as the students approach their co-op cycle at the end of the junior year. When students return from co-op, they focus most of their work on a 9-month capstone senior project production while taking advanced level courses that includes procedural visual effects, advanced 3D compositing and immersive media production like VR and AR.
ACR: Perfect segue to discuss the 6-month co-op that students participate in. Tell us a little more about it and how it helps bridge the gap between college and career.
NJ:  The co-op is an employment cycle scheduled over the second half of a student's junior year. They can participate in internships like our 'Summer in LA' program earlier in their academic career, but the co-op is intended to be a full immersion within an industry work setting for an extended period prior to graduation.
Almost all of our students end up working in animation or visual effects related positions but they find their work in a variety of diverse industries. Many will work as animators in venues you might expect such as game and animation studios or visual effects production shops. But students also pursue unique positions in other industries like pharmaceuticals, aerospace, utilities and those not typically thought of when thinking about creative careers. In the end, students return from co-op with genuine, extended experience in the working world that benefits more than just their resume; they have a much better understanding of their roles in industry well before graduation.
ACR:  As you mentioned, many industries outside of entertainment employ animators and digital artists. It seems your graduates are poised to take advantage of those opportunities...
NJ:  Drexel's diversity of colleges, areas of study, expertise and culture has long been one of it's greatest strengths. Our faculty are routinely engaged in research projects that connect students from animation & visual effects with programs in computer science, medicine, fashion, education and the sciences. If a student is interested in cultural heritage, we have projects underway that partner with the National Parks Service and archeological projects. Computer science, engineering, paleontology, and education are just of the few of the areas our students and faculty are routinely active in.
ACR:  Your students also get to work in Drexel's impressive ACE-Lab that encompasses VFX, animation, and other forms of immersive media under one roof. What's it all about and what can students expect to find there?
NJ:  The Animation Capture & Effects Lab (ACE-Lab) is our main physical hub of activity. The central creative space is our shooting studio, with over 1200-sq-feet of space dedicated to digital media production. In much the same way you might reserve and check-out a library book, students can reserve and utilize the studio and all its resources for anything they want to produce. Sometimes it's used for something as simple as shooting character motion reference, but tools like the 25-foot-by-17-foot green screen cyclorama, studio lighting and modifiers, HD/2k/4k camera systems and dolly, Vicon Vantage motion capture system, stereo-360 "VR Video" capture systems, room-scale VR systems and other tools in regular use.
In the areas around the main studio, we have our various screening rooms, classrooms, computer labs and faculty offices. Altogether, we occupy the entire west-half of our building's second floor and it's a wonderfully busy place with everyone involved in classes, student groups and other projects collaborating here in some way almost all the time.
ACR: Is virtual reality represented in the curriculum or ACE-Lab?
NJ:  VR is really a subset of the much broader area of Immersive Media, which has been a regular part of our program offerings since their launch in the 1990's. The emergence of consumer-affordable systems for computers and phones over the past several years have dramatically expanded the availability and interest in this medium. Since this is an area we've been leveraging for well over a decade, we have long held relationships with fulldome venues that provide students with opportunities to create and showcase their immersive projects, and can leverage unique facilities like our portable fulldome projection system in the ACE-Lab for practice.
We have a very active Virtual Reality club, with around one hundred active members from around the university. Our minor in Immersive Media offers multiple classes focused specifically on VR, AR and related technologies including both interactive, game-engine based production as well as stereoscopic-360° video and animation production.
While our collection of VR and AR systems is continually growing, with a variety of Oculus, VIVE and hololens systems in place and the resources at our disposal, we've also invested in unique tools such as our own studio-grade custom built stereo-360° "VR" camera systems, worked with manufactures on testing their own 360° cameras while still in development and utilize non-traditional input devices such as positional encoders and motion platforms. This toolset will grow in diversity and quantity as manufacturers continue to bring an ever-increasing collection of products to market in the coming weeks months and years.
ACR:  What are the challenges that VR presents to educators and universities?
NJ:  One key to teaching and learning in a landscape that is shifting as rapidly as VR is to avoid becoming entrenched in any single product, vendor or technology. We focus instead on the principles driving the end user experience, leveraging any and all available tools to influence that experience.
From a technological standpoint, interactive VR is a rather trivial extension of traditional game-engine, but the overall design requirements and user experience is significantly different from those of the screen-based titles most people have grown accustomed to. With VR and 360° narrative production, it's also important to have an eye toward non-entertainment industries contexts because there is much more history and far more significant opportunities for this media outside of entertainment than within.
ACR:  In your professional opinion, what will the VR landscape look like another 5 or 10 years down the road, Nick?
NJ:  It feels as though one of the biggest limitations at the moment is the ability to connect content stakeholders with skilled Immersive Media creatives. A big part of this is that there are very few people with the technical skills and experience to produce effective content, and most of those are closely connected to the entertainment industry and hoping to make inroads for the technologies there because of its natural fit as an extension of existing media creation channels.
Today's reality is that no one seems to be ready to invest tent-pole budgets and effort (plural hundreds of millions of dollars per title with a staff of thousands over 3-5 years) into a VR experience that will have a limited viewing market. As a result, the medium is already hindered from meeting entertainment consumer expectations even before you factor in how much additional effort and complexity is involved in the technology itself.
Meanwhile, in other industries such as medicine, education, engineering and many more, the ability to create safe, controlled, and distributable immersive experiences is enticing but professionals in these areas are not equipped to create meaningful content. These industries will be fertile ground for adoption of VR and other immersive media, with need for skilled creatives, while the supporting technologies and tools continue to improve in a rapid approach to meeting up with screen-based media expectations.
ACR:  All around good stuff. Nick thanks for filling us in on your program at Drexel University. You get the last word...
NJ:  There's always a lot of activity here. The best way to keep up with the latest projects and events is to keep an eye on our web page: http://digm.drexel.edu/acelab
Check out more interviews at Animation Career Review's Interview Series.