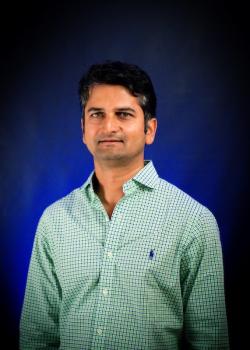 The same technologies that serve as the foundation for games and computer animation also assert their sphere of influence in aeronautics, military science, medical simulation and more. Careers into these cutting edge and competitive fields require not only creative problem solvers, but also skilled technicians who are well versed in STEM methods and research.
Enter Embry-Riddle Aeronautical University (ERAU). Highly regarded in the aviation and aerospace communities, it has forged close ties with both NASA and the Department of Defense to ensure students are on track for future leadership positions. It boasts one of the highest rates of employment placements post-graduation in the nation.
ERAU's latest degree addition is one that readers of ACR will want to take note of. The new Simulation Science, Games & Animation program expands upon the university's growing lineup of twenty-first century degrees. Culminating in a Bachelor of Science, it was formulated from the ground-up and just launched this fall at ERAU's Prescott, Arizona, campus. Chairing the new program is Ashish Amresh, a computer scientist who served as a graphics software engineer prior to building university game programs in Arizona. He recently took the time to answer a few of our questions. Enjoy!
ACR:  Ashish, what was the genesis of the new B.S. of Simulation Science, Games & Animation (SSGS), and why was it an important program for Embry-Riddle to add to its offerings?
Ashish Amresh:  The addition of the new B.S in Simulation Science, Games and Animation continues the mission and vision of Embry-Riddle to be a leader in cutting-edge delivery of programs that produce highly skilled students in current and futuristic state of the art technologies that will shape our world. The SSGA program prepares our students to be leaders in developing immersive and interactive experiences of the future. These could range from next-gen gaming environments, theme-parks, training simulators and medical and therapeutic applications. The program plays well into several programs offered at the Prescott campus that include Aviation, Engineering, Intelligence Studies, Cyber Security and Robotics.
ACR:  On that note, ERAU's programs extend into diverse fields as you mention. Are there advantages of studying games and simulation at one of the world's leading aviation and aerospace universities?
AA:  There has been a tremendous shift in ERAU's focus on being just known for aviation, aeronautics and aerospace and it has been evident in the past decade with several other programs that are now leading the change. SSGA continues this strategic growth and is well aligned to become a sought after and popular degree.
There are several advantages that help shaped the growth of the SSGA degree at ERAU. First and foremost, there is no other degree like the SSGA currently offered by any other university that envisions its students to become leaders in developing experiences of the future. Secondly, ERAU has a solid reputation of producing highly skilled students with over 98% employment rate after graduation- one of the highest in the country. Thirdly the program provides several minor options for students in other disciplines to become proficient in this area and curate their undergraduate experience to match their needs. To make all this happen, ERAU has spent millions of dollars investing and building state of the art STEM facilities including our gaming lab that has been designed from the ground up.
ACR: What types of students would find the SSGA curriculum most beneficial to their educational objectives?
AA:  ERAU is selective in its admission process and there is always a high degree of skillset that is required of every student joining ERAU. SSGA will be particularly attractive to students that love math as well as art. It is both a technically challenging as well as a creative degree.
ACR:  Rigorous work can be expected in STEM courses at Embry-Riddle, for sure. Are there any courses that are unique to ERAU and vital?
AA:  The degree has been designed from the ground up without making any compromises to its vision. There are three distinct core areas within the major that make it unique. One is a programming core that includes learning and applying computer programming principles and developing algorithms in areas ranging from computer graphics, computer vision and artificial intelligence. The second is a real world representation track that looks at combining tools, code and data to simulate our world in efficient and user-friendly ways by making use of virtual and augmented reality techniques. The third track teaches you how to model and animate in 3D by learning tools and applications that enable realistic rendering and animation of the world around us.
ACR:  Your own academic research centers on game-based learning. Is this an area that is integrated into the curriculum of the SSGA?
AA:  Via the SSGA program, students will engage in several game based learning projects while taking their courses. Our capstone project specifically challenges our students to address a real world problem and provide a solution.
ACR:  What is the current impact of serious games on education, Ashish? And what are the challenges?
AA:  Serious games have grown rapidly over the past few years and are a significant percentage of the overall gaming market. The biggest challenge that serious games have always encountered is the notion that they may not be fun, and players of these games are usually forced into it. However, this is one of the challenges our program plans to address and come up with ways to make serious games as good as commercially available ones without compromising on the educational or other non-commercial outcomes of these games.
ACR:  What's the secret to producing graduates who are both skilled technicians and creative problem solvers?
AA:  The advantage we have at ERAU is that we are small and collaborate well with other programs. Students are never constrained within their majors and usually form disparate and diverse project teams. Encouragement is provided via funding to submit to student project competitions and we have had a strong track record in winning several reputed competitions. This provides the students enrolled in the SSGA program to not be limited, to think outside the box, and to develop unique and effective solutions that expand and grow the areas of simulation and games.
ACR:  Embry-Riddle is well known for its extensive global network of alumni and partners. How do you hope to leverage this network in the new SSGA program?
AA:  ERAU has a strong study abroad program, and one of the SSGA plans is to align with it and its resources. This will offer opportunities for our students to expand their learning by traveling internationally to gaming hubs in Europe and Japan in the summer. ERAU also has a strong network of contacts and alumni in the Department of Defense and these will help attract internship opportunities for them. We are also in the process of creating an interdisciplinary industry advisory council that would further help students with career advice and placement.
ACR:  Wonderful, Ashish. Last but not least, what do you look forward to most in your role as Chair of the Simulation Science, Games & Animation program at Embry-Riddle?
AA:  It is really exciting to be given the opportunity to build a program that will change the future. I am looking forward to recruiting world class faculty into this program to help it become one of the leading programs of this kind in the world.
Check out more interviews at Animation Career Review's Interview Series.